The U14s departed from Woodbridge at 7am with some smart new shirts, with their names and chosen numbers printed on the back, and some sweatshirts. What would the day bring? There were nerves and discussions on the bus during the journey to the amazing facilities at UEA in Norwich, but most of all there was great excitement.
We warmed up and with a growing parental following went into our first match against Norwich. They started at a great pace and we looked like we had left our heads, and running legs on the bus….a lack of marking, discipline and pressure enabled Norwich to score unfortunately and then we were on the back foot.  The girls fought well in the second half but we couldn't make up the deficit and unfortunately a 1-0 loss was the result.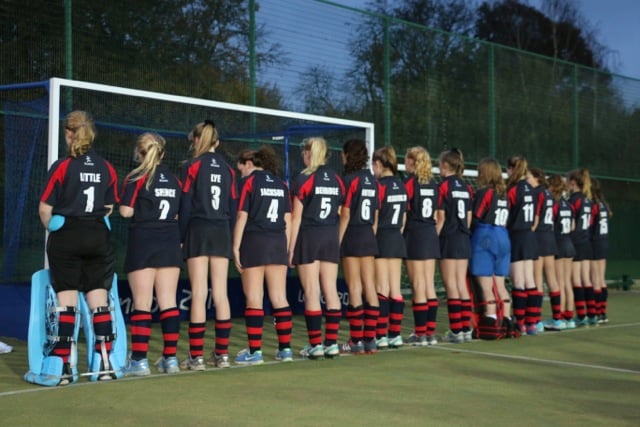 After some discussions about what went wrong and a more positive outlook we took on the Perse. A different team stepped onto the pitch; determined, playing as a team, attacking and within 30 seconds Flora Johnston had scored a great field goal from the left post.  This gave the whole squad the lift they needed and with a shift in positions due to an injury we looked like we wanted to win and played with width, attacking up the right hand side of the pitch. Georgia Harrold kept her cool in front of the goalkeeper to score a fantastic goal after a great passage of play from the defence. Florence Jackson was sound at the back, helping to keep Sophie and Issy (our two goalkeepers) calm and unbusy.  The Perse team then came back but we quickly replied with another good goal from Georgia Harrold.  Maddie Felton and Maddy Craig got in some great positions up front and Maddy Hall made a nuisance of herself too, which was excellent to see.
So, one win under our belts….
Next it was Spalding High and we again started really well, with Mollie Biddle, Mia King and Flora Johnston linking well in midfield.  Chloe Outen made some great interceptions and fed the ball well to our midfield to lead to a goal mouth scramble and Georgia Harrold placing the ball past their goalkeeper.  Harriet Spence played well in the centre of our defence and cleared the ball excellently.  We then gained a penalty corner and Flora Johnston put it home, again from that position on the left post, something she is now perfecting. Issy Cory made some great saves, and Sophie Little proved that there is not much to choose between them. Two goalkeepers who have great skills and who their whole team have total faith in, a rarity. The game finished 2-0 which meant we were to meet Framlingham in the finals.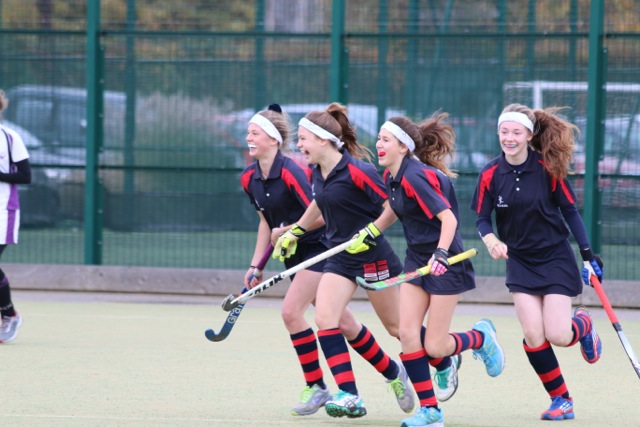 The girls were suitably nervous and this was a Framlingham team that have not lost a match or had many goals scored against them, if any. However, we went into it knowing we had nothing to lose and went from the first whistle with the tactics of trying to get a goal and then see how they reacted under pressure.  In the third minute Mollie Biddle put an ambitious ball through to Maddie Felton up front and after one save from the goal keeper, the ball went in! Elation!! The girls could not believe it, and I don't think Framlingham could either. The girls kept their head and for the next 25 minutes defended like Trojans.  Eleanor Berridge was outstanding on the right and this was equalled by Zara Lye on the left, but the whole of our defence were fabulous and gutsy, under pressure.  They kept coming at us, and had numerous short corners but Issy and Sophie kept goal brilliantly.  The parental support was screaming from the side lines, and Miss Rix and I could hardly watch. The time was counting down but on the 27th minute we succumbed and they scored. The girls were brilliant to keep their heads and not let them score again before the final whistle went.  It did, which meant penalty strokes.
The girls volunteered to take the strokes, a brave thing to do, and I totally respect each one of them; Mollie, Georgia, Mia, Chloe, and Flora. Sophie went in goal after her excellent result in the strokes against RHS as in the county round.  Flora stepped up, scored. Fram, scored. Mia, scored. Fram, scored. Georgia, unfortunately missed with their goalie saving the ball with her body. Fram, scored. The pressure was on……. Mollie's shot was saved and then Sophie save one of theirs brilliantly. A chance! Chloe stepped up and her shot hit the post. It was all over but as Framlingham leapt for joy so did our girls, so pleased with their performance and making Framlingham really work for their place at the regional finals on the 22nd November. We wish them lots of luck and hope they can bring back the national trophy for Suffolk.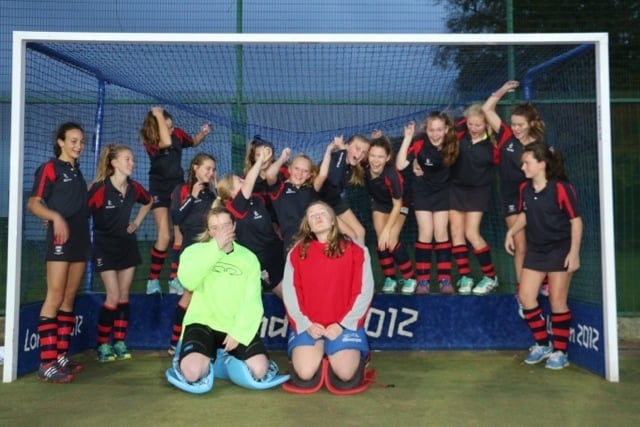 Our girls can be so proud of themselves; they did themselves and the School proud.  We talked about how if we had won against Norwich the day may have had a different outcome and how we have to focus from the first whistle; a lesson worthy of learning.
Thank you to all the parents who came to support and Georgia Martin for coming up for the day even though she had been in hospital the night before! It is a perfect example of how close this year group are and how well they support each other.  Very well done girls.  There will be more chances in this competition in the years to come.
GALLERY: Under 14's Hockey Regional Qualifiers. Many thanks to Mr King (Mia's Dad) for the photos!: