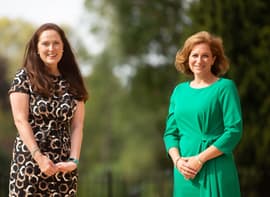 Personal Tours
Our Head, Shona Norman, and the Head of Woodbridge School Prep, Nicola Mitchell, both enjoy meeting and getting to know everyone who applies. If you are considering boarding at Woodbridge School, you'll also get a chance to visit School House and meet our Housemaster, Richard Pineo.
Our personal tours can be arranged for a date and time that suits you best. Simply get in touch with our Admissions Team via the link below.
Want to book a visit or make an enquiry? Please get in touch.