Take a virtual tour
Not everyone can make it to Woodbridge to visit the School. Therefore, we have created two 360° tours: one of our Prep School, including our new Pre-Prep facilities, and another for the Senior School and boarding house. There is a lot to see and we hope these will give you a taste of life at Woodbridge School.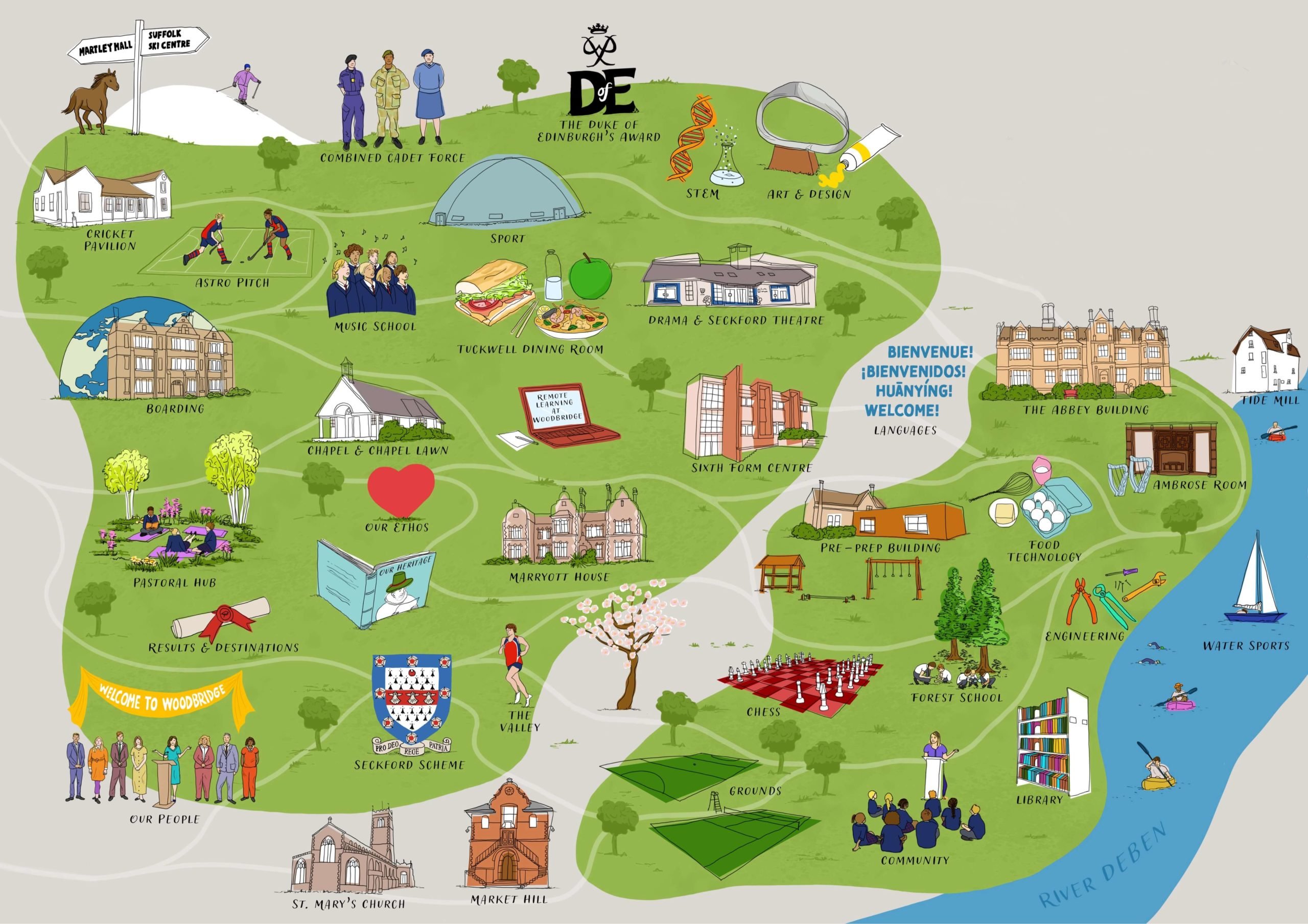 No teacher has ever said your sport is more important than your academics, or your academics is more important than your sport. It's all about fine-tuning it to you as a student, taking care of your priorities and then helping you with that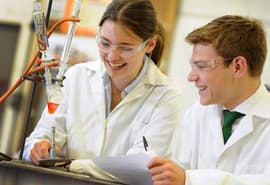 Classrooms & Labs
Our light and spacious classrooms, together with dedicated ICT rooms, provide the perfect environment for learning, experimentation and creativity. Our purpose built Belsted Centre also features multifunctional spaces for varied teaching, while our recently refurbished science labs are the perfect home for the next big breakthrough.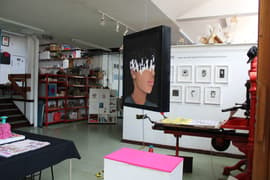 Studios & Workshops
We have some of the best facilities for future artists and designers to fully realise their creativity. Sixth Form students have their own studio space enabling them to work at their own pace and help develop their professional skills for the future. Our design department will work with students to make projects come to life, from concept to reality. The only limitation is your imagination.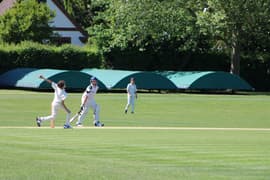 Sports
The School has over 40 acres of green fields for students to pitch, bat, run or strike while enjoying their favourite sport. With our all-weather facilities, including a brand new astro-pitch, and our all-purpose sports dome there is always space to try new skills. As much about exploration and discovery as being competitive, our staff encourage students to develop a true love of sport.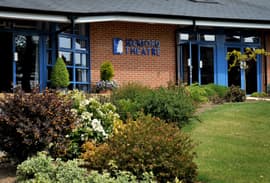 The Seckford Theatre
Our purpose built 350-seat theatre sits at the heart of our Senior School site, providing our budding students with a professional experience whenever they perform or work on a production. From solo LAMDA performances to whole school musical shows, this is one space where you'll always be surprised and never disappointed.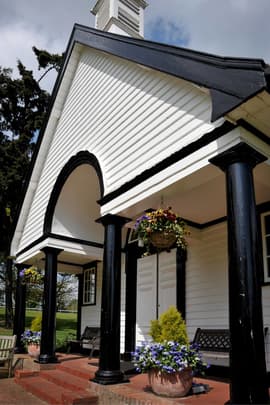 Resources
CoRe
The Centre of Reaching Excellence provides the perfect space for pupils to complete their private study surrounded by resources, and for us to focus on students who need to be academically stretched and supported.
Chapel
Built by pupils and completed in 1927, the Chapel is an area of contemplation and warmth where any pupil is welcome to sit quietly, pray, think or just 'be' away from the busy activity of a thriving school.
Tuckwell Dining Room
The food offering at Woodbridge School is simply outstanding. We use fresh produce from local suppliers within Suffolk, Norfolk and Essex to ensure we minimise food mileage and always consider the environmental implications of our catering.
Marryott House Reception
Marryott House is the administrative hub and the first point of contact for all visitors. Whether you email, call or visit, you will always find a friendly member of staff on hand to help with your enquiry.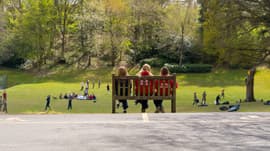 Open Spaces
The stunning School grounds offer up an idyllic image of the School. During term-time, pupils can be seen relaxing and enjoying the expanse of green space. Older students can sit and chat amongst themselves in their House rooms or enjoy the good weather in the Valley.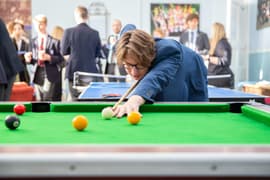 Boarding House
Boarding has been a tradition at Woodbridge since it was first founded, and continues to thrive in the 100 year-old family-friendly boarding house known as School House, located right in the heart of the Senior School site. Due to the nature of its size, School House truly feels like a home from home for the boys and girls residing within it.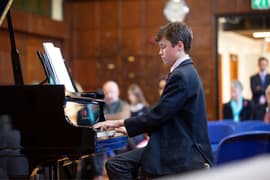 Britten-Pears Music School
Our music complex, known as the Britten-Pears Music School, was refurbished in 2017 and now boasts a fantastic performance space as well as individual teaching rooms. Pupils have the opportunity to learn composition on one of a range of Apple computers, perform on the beautiful Steinway piano or 'rock-out' on the drums in a private practice room.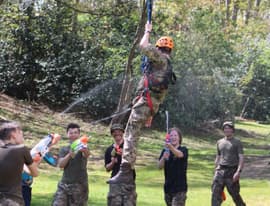 More than a School
What these images and summaries cannot convey is the sense of community, support and mutual respect that runs through our daily lives at Woodbridge School. Students develop as fully-rounded individuals because the School values of character, excellence and kindness are embedded in all we do. The only way to really experience it is to come and see it first-hand.
Want to arrange a visit?
In addition to our open days, we welcome visits from parents and children looking for the right foundation for life ahead. We'll be happy to show you around and answer any questions you have about the school, the staff and the support we offer our students.
Click below to go through to our simple booking form, and our staff will do the rest.
Set up for life
Want to book a visit, make an enquiry? Please feel free to get in touch
Sign up to receive the latest news and events in the Woodbridgian Weekly