Building stamina, persistence and success
It's not only about ability, it's about effort, which in turn supports the development of stamina and persistence – two key factors required to be successful as a Cross Country runner. The mental, emotional and physical benefits of long-distance running are well documented and acknowledged, but we also know students can benefit from the opportunity Cross Country running provides to improve learning ability by sharpening memory and focus, as well an encouraging and improving commitment and consistency.
Training and clubs
Training sessions for all ages take place every Tuesday, Thursday and Saturday throughout the year, even in the holidays – these are age, level and distance appropriate, designed to suit Year groups and abilities.
Introduced to Woodbridge in 2012, the School's running club is also open to runners from Year 3 through to Sixth Form, also attracting members of the local community, and as far away as Bury St Edmunds. A completely inclusive sport, the Cross Country is hosted in the School grounds, providing the perfect environment for runners.
Competing for Woodbridge
Through training and our running club, athletes are identified and matched with appropriate competitive events; with blocks of training and coaching, the School's running coach Mark Goddard, encourages and supports students throughout selection and training. As a runner himself, Mark recognises the attributes and skills required as well as the benefits and opportunities that Cross Country can offer our students. Competing at all levels, Woodbridge has had success at a number of national, regional and county events.
School success
We have had a dedicated running group since 2012, which sits alongside every other sport on offer at School.
Athletes from Woodbridge compete regularly at county and national Cross Country events, and our success to date has been nothing short of remarkable. From consecutive wins to representing our School, county and country, Woodbridge has achieved significant success at some of the sport's top events.
With less than 600 students at Woodbridge School at any given time, the level of success is tremendous, especially given that not every student takes part.
English Schools Cross Country
Our athletes first made the National Finals in 2016, and since then we have had an additional team make the Finals every year; only the top 27 schools in England make the Finals in each age group.
2016: Junior Boys crowned National Champions
2017: Junior Girls race individual winner
2018: Woodbridge School host the nationals, Inter Boys team win bronze with our top individual taking Silver
2019: Inter Girls race individual winner
2020: No race due to Covid
2021: Three teams qualify and finish 6th and 7th place, and 7th in the various age groups
2023: Senior Girls finish 9th
2023: Woodbridge School to host the National Finals on Saturday 2 December. One of only 11 schools in England to qualify three or more age group teams for these Finals, with 111 schools having qualified in total. This year Woodbridge School will be the only Suffolk School at the finals
In 2023 the total number of students that had achieved their English Schools Vests was nine – and counting!
Suffolk Schools XC
In February 2023 the School had a record 24 athletes selected to represent Suffolk at Anglian Schools, and six of our Minor Boys all finished in the top 12. For a number of years we have had between six and 10 athletes in the Suffolk Schools team of 48 competing at English schools.
World Schools Cross Country in Slovakia
Our Senior Boys team of five athletes selected as one of two schools in England to represent English schools.
National Finals – English Schools Cross Country Cup
Qualification for national finals for five years in succession.
Three Woodbridge teams came in the top seven of English teams competing:
Senior Girls achieved 2nd place individual runner
2019 Inter Girls achieved 1st place individual runner
2018 Woodbridge School hosted national finals:
Inter Boys achieved 2nd place individual runner
Inter Girls achieved 5th place individual runner
Inter Boys were bronze medal winners overall
2017 Junior Girls race individual winner.
2016 Junior Boys team crowned national champions.
Anglian Schools Cross Country 2020
18 athletes represented Suffolk, winning four individual medals.  This is the sixth consecutive year Woodbridge have won medals at this event.
Suffolk Schools Cross Country Trials 2020
1,800 athletes compete, with 48 going through to compete at English Schools Trials. Nine of those 48 were from Woodbridge – for the second year in succession.
Four Suffolk athletes won English School vests at this event, two of those were from Woodbridge.
King Henry Cross Country Relays, Coventry 2020
Boys team made the top 10 for the first time, securing a set of the coveted badges.
Girls team made the podium for the first time, winning silver medals and the Philip Mahiques trophy.
South of England Inter Country
Each year around 10 of the School's athletes compete for Suffolk at this event, with individual winners in the past.
UK Inter County and English National Cross Country
Most years as many as 10 athletes compete at these national events for their club and county; past success includes an Inter County win.
Individual Achievements
Our top athletes have achieved the following:
Individual winner in the U13 Girls UK Inter County Cross Country
Individual winner in the U17 Boys National Cross Country and Bronze in the U17 UK Inter Counties
Individual winners in the London Mini Marathon

Endurance athletes at English Schools Track and Field every year since 2017, with individual Gold and three other finals over the years

Individual Silver and 5th at English Schools Cross Country
Year 13's Henry has had a phenomenal year:

Top 10 at English Schools Cross Country, making the English Schools team but missing the International through illness
Winner Inter Boys 1500 at English Schools
Winner SIAB International Inter Boys 1500 in Belfast, setting a meeting record
Winning the U17 English National 3000m, breaking a record that had stood for 42 years
Runs an 8:15 for U17 3000m to take 5th on the UK all-time list – with the name in 6th on that list now Sir Mo Farah
Winner London Mini Marathon
Opened 2023 winning the U17 National Cross Country
Took Bronze at UK Inter Counties Cross Country – and team Gold!
Connections
As well as building relationships with event organisers around the country, the School has links to Suffolk Schools Athletics and Suffolk County Athletics, as well as relationships with a number of clubs, including those locally in Suffolk. For those looking for a national level club, competing in all disciplines further afield, we also hold and enjoy links with Shaftesbury Barnet Harriers in London.
Event hosting
The School team successfully hosts two to three major events each year. These can include a round of the English Schools Cup, the final Suffolk Schools Trial, the Anglian Schools Final in 2022 and the English Schools Final in 2023. It's an amazing achievement, that has taken years of commitment and hard work; we're exceptionally proud to host events in our grounds.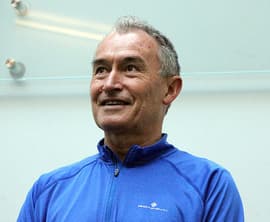 Meet the staff
Mark Goddard (Cross Country Coach)
An experienced and accomplished endurance runner himself, the School's Cross Country coach Mark Goddard has competed at various levels including nationally in South Africa and England.
His success comes from education, training and determination, as well as having had the opportunity to train with Olympians, and he keenly shares those learnings and that experience with students through coaching and the running club.
Dedicated to supporting the School's athletes to develop and compete, he recognises and reinforces the benefits of long distance running for mental health and wellbeing, alongside ambition and success.
The latest news
All of the latest Cross Country news from Woodbridge School.
Congratulations are in order for eight young Woodbridge School athletes, with Suffolk County Athletics Association announcing their team to compete…
In mid-October five of our six age group cross country teams had qualified to compete at the regional round of…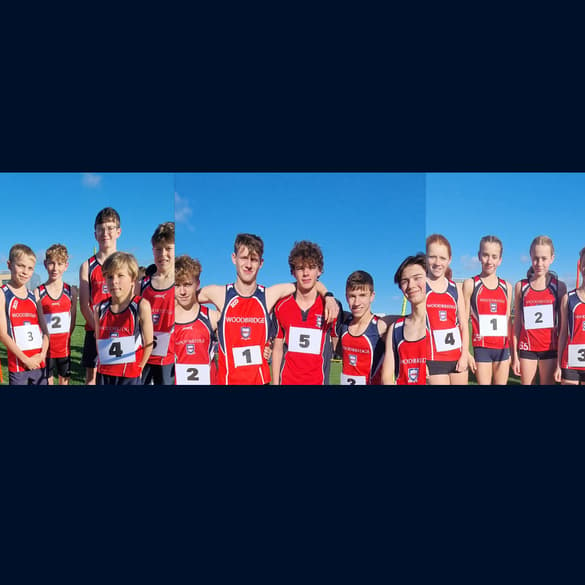 With news of last Thursday's Suffolk Schools Cross Country Trial and this week's English Schools Cross Country Cup, you can…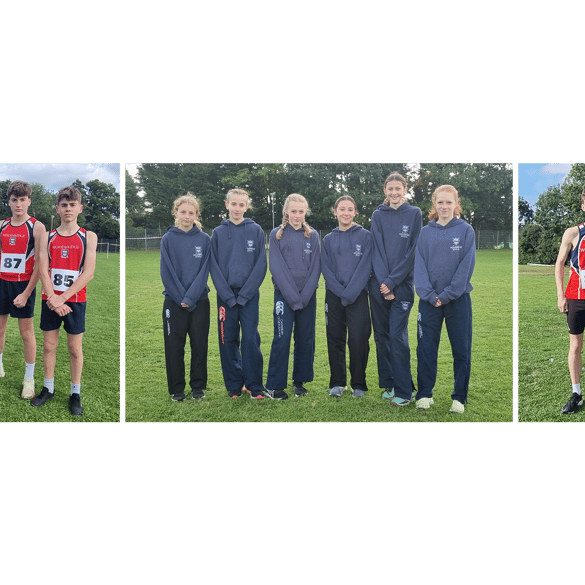 It is with much anticipation, excitement and pride that we can announce that Woodbridge School will be hosting the 42nd…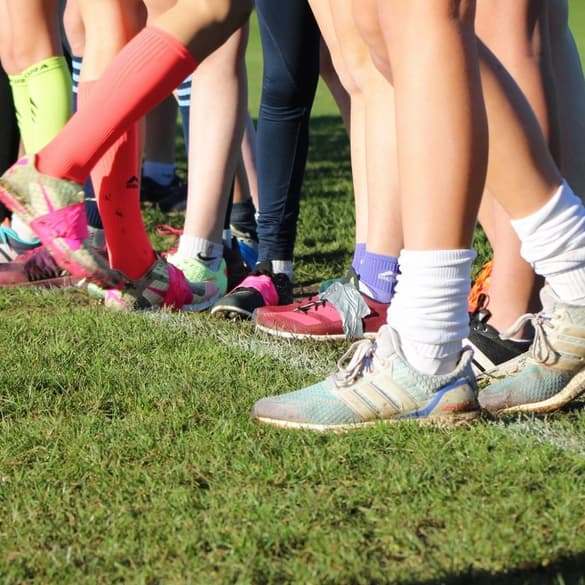 Want to see for yourself?
In addition to our open days, we welcome visits from parents and children looking for the right foundation for life ahead. We'll be happy to show you around and answer any questions you have about our School, staff and the support we offer our students.
Set up for life
Want to book a visit or make an enquiry? Please get in touch.