Senior School: Beyond the Classroom
Co-curricular activities are central to students' all-round development. We aim to provide as many opportunities as possible for our students to experience a wide range of activities that will enrich their lives in and out of school, and breed a greater sense of personal commitment and teamwork.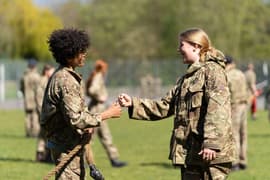 Gaining skills to grow as people
Woodbridge School's comprehensive co-curricular programme is an essential part of School life, complementing a student's academic studies with a range of activities designed to foster a sense of teamwork, challenge ideas of what's possible and cultivate companionship, respect and community.
This is woven into our weekly schedule, with Friday afternoons dedicated to activity outside of the classroom. Students in Years 7 and 8 participate in PE lessons, while nearly all students in Year 9 join the Combined Cadet Force (CCF) or Duke Of Edinburgh Award. Years 10 and above get to choose from a number of activities devised to aid the development of useful skills like leadership, organisation and communication.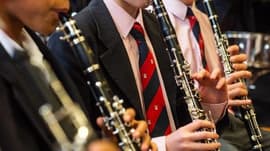 A selection of clubs available
Most activities lead to nationally recognised awards and certificates to complement a student's academic selection, which is becoming increasingly important in University admissions. Options currently include:
CCF (Army, Navy and RAF sections)
Art (incorporating photography)
Strategic Thinking (Chess)
Community Service
Golf
Equestrian
Community Sports Leadership
Seckford Theatre Support
Special School Link (Thomas Wolsey)
Music
School Magazine
Innovation and Design
Clubs and societies will change termly and an up-to-date list will be published at the start of every term detailing where and when activities are due to take place.
Dedicated groups
Take a look at the range of clubs, ensembles, groups and teams that Woodbridge Senior School students have available.
Want to see for yourself?
In addition to our open days, we welcome visits from parents and children looking for the right foundation for life ahead. We'll be happy to show you around and answer any questions you have about our School, staff and the support we offer our students.
Set up for life
Want to book a visit or make an enquiry? Please get in touch.