Giving boys and girls a chance to play at the highest level
Our bespoke year-round programme gives students the opportunity to develop a range of essential skills that will allow them to develop their talents and significantly improve their sporting abilities. We have weekly coaching sessions with Suffolk county coaches who assist with our cricketing development.
Format
During the Trinity term, cricket is the main sport played by both boys and girls. Cricket is played during games lessons and there are extra-curricular sessions for every year group/team.
Special events
The school play a keenly-contested annual match against the Old Woodbridgians, with the OWs captained by Huw Tubervill, editor of 'The Cricketer' magazine.
Notable achievements
24 students involved in County Cricket Trials in 2019.
Three Essex Performance Pathway Players.
One pupil invited to England Girls Elite Pathway.
Boys and girls as U13 County finalists.
Connections
We enjoy links with Woodbridge Cricket Club, as well as Easton and Melton Cricket Clubs.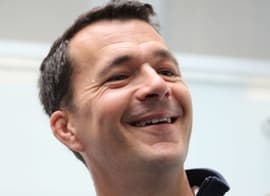 Meet the staff
Head of Cricket: Ian Simpson
Ian is an ECB Level 2 Coach, Level 3 performance coach, Suffolk County cricket youth cricket squad coach since 2012, and Suffolk regional elite player coach for three years, working with young players from the Eastern Counties.
External coaches are Level 3 performance coaches, who have been involved with Suffolk County Cricket men's senior squads and youth cricket squads.
Want to see for yourself?
To arrange an appointment to view the school, request a prospectus or make any other enquiry, please click below.
Set up for life
Want to book a visit, make an enquiry? Please feel free to get in touch
Sign up to receive the latest news and events in the Woodbridgian Weekly