Playing at the highest level
Our outstanding Cricket pitches are some of the very best in Suffolk and are fully equipped with sightscreens and covers to give the best possible playing experience.
Our bespoke year-round programme gives students a wonderful opportunity to develop their game. 1:1 and small group sessions run across the Michaelmas and Lent Terms to provide the technical development so key to making progress.
These sessions then continue into the summer with a more reactive focus designed to support students game play. We have a wonderful array of coaches who are committed to sharing their passion for the game.
Format
During the Trinity Term, Cricket is the main sport played by both boys and girls. Matches take place during games afternoons, some after School and some on Saturday mornings to allow for a variety of formats, ranging from T20 to timed matches.
We recognise that our students often have very different starting points, and we provide appropriate challenge for all with hardball and softball options available for them to choose from.
Special events
We thoroughly look forward to hosting our annual matches against MCC, XL Club and Gents of Suffolk along with our Old Woodbridgians tournament kindly organised by Huw Turbeville, editor of The Cricketer magazine. Along with these being fabulous social occasions, they also provide our young 1st XI Cricketers valuable experience of adult cricket.
Summer '24 is also planned to see the start of our new cricket week which will be an exciting addition to the calendar.
Notable achievements
Undoubtedly, we are now seeing the benefits of our all-year-round performance programme with large numbers of our students selected to play for their County. The 2023 season saw 13 boys and six girls represent Suffolk at U10 to U13. The future is certainly bright!
Connections
We enjoy strong links with both Melton St Audreys and Easton Cricket Clubs where are a number of our students and staff play their cricket and we are delighted to have them on site, playing matches and training.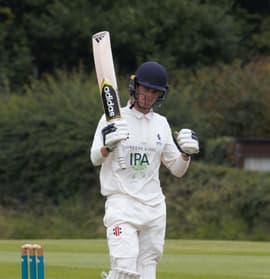 Meet the staff
Josh Cantrell (Head of Cricket)
Josh is a current minor Counties Cricketer for Suffolk, playing all three formats, Test matches, One-Day Internationals and Twenty20 Internationals.
Josh plays in the East Anglian Premier League, currently the 1XI Captain for Bury St Edmunds Cricket Club. He has also played three first class matches while representing Cambridge Marylebone Cricket Club Universities (MCCU).
Want to see for yourself?
In addition to our open days, we welcome visits from parents and children looking for the right foundation for life ahead. We'll be happy to show you around and answer any questions you have about our School, staff and the support we offer our students.
Set up for life
Want to book a visit or make an enquiry? Please get in touch.