Pastoral Care and Wellbeing
Academic success and pastoral care are inextricably linked. Young people are able to flourish when they feel good about themselves and their surroundings. At Woodbridge, students don't ever have to face challenges alone. With one third of all our teaching staff qualified as Youth Mental Health First Aiders, we ensure students are suitably supported, encouraged and given the tools to take on life's challenges.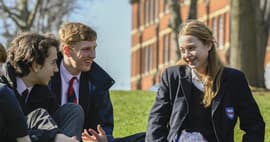 Equipping young people
Pastoral care at Woodbridge focuses on the wellbeing of our whole community, nurturing students in a caring, supportive and mutually respectful environment.
The teenage experience is evolving all the time, with our students facing ever more varied challenges. Woodbridge aims to equip students with the skills and experience to deal with whatever life throws at them. Good mental health needs to be worked on, much like good physical health. This can't be taken for granted, nor stigmatised, and thus awareness and openness is key.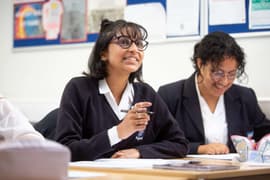 An integral part of our curriculum
Mental wellbeing is a vital part of life at the School, and embedded in our Personal Social Health and Citizenship Education (PSHCE) curriculum. We further educate students on the significance of mental health with our own 'Healthy Minds' programme, student support sessions, tutor time and mindfulness lessons.
We teach mindfulness throughout the Prep School and specifically to all of our Year 10 students, introducing them to valuable concepts at a time when they are most ready to understand and make use of them.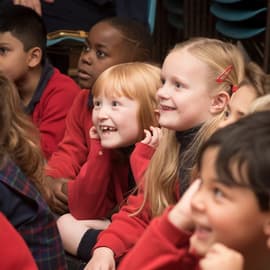 Trained staff at every level
Inevitably, students will get things wrong or need some personalised and specific guidance. With one-third of our teaching staff qualified as Youth Mental Health First Aiders – including all members of our dedicated, experienced pastoral team and Student Support prefects – we're ready and able to provide a supportive, empathetic network of individuals for students to call on when they need to.
In addition, our whole staff body, from minibus drivers to teachers, is prepared and equipped to look out for the wellbeing of our students, be it in the classroom, co-curricular activities, sport, lunchtime or the boarding house.
Our pastoral team work closely with both students and staff to ensure our whole community feels able to step outside of their comfort zones and not be afraid to make mistakes in the pursuit of excellence, whatever form that may take.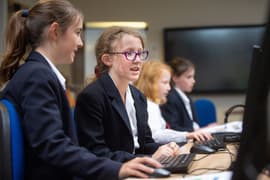 Support through school and beyond
Parents and members of the wider community have always been quick to give praise for our exceptional pastoral care, excellent parental links, outstanding contribution to the community, and the overall atmosphere of our School.
Ultimately, our aim is to guide students to a point where they can manage their own responses to challenges and so thrive both in School and beyond.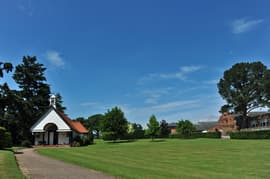 Part of our curriculum
Alongside Pastoral care and support, Mindfulness is taught throughout School, from Prep through to Senior and Sixth Form at Woodbridge School – and beyond.
Want to see for yourself?
In addition to our open days, we welcome visits from parents and children looking for the right foundation for life ahead. We'll be happy to show you around and answer any questions you have about our School, staff and the support we offer our students.
Set up for life
Want to book a visit or make an enquiry? Please get in touch.