Prep: Beyond the Classroom
Co-curricular activities are central to the all-round development of our students. We aim to provide as many opportunities as possible to expand their experiences, enriching their lives both inside and outside of school.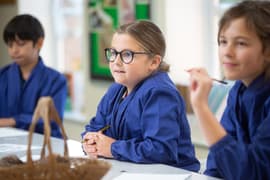 Developing self confidence
The School offers an extensive range of co-curricular activities which take place before School, at lunchtime and after School.
The great benefit of such activities is that they provide opportunities for pupils to extend their existing skills or knowledge and to try something new in a highly supportive environment.
A selection of clubs available
The below list may vary from term to term; please contact us for further details.
Art and Craft/Design
Ballet and Street Dance Classes
Board Games
Calligraphy
Chinese
Creative Writing
Chess Clubs
Computing
Drama
Early Morning Swimming Club
Extra Sports
Engineering
Forest Schools
Gardening and Wildlife
Italian
Journalism
Mathletics
Music Groups
Production Rehearsals
Sailing
Sewing
Science
Spanish
Tennis
Touch Typing
Warhammer
Yoga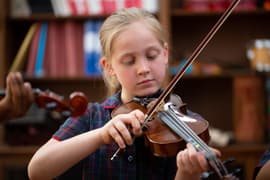 Music lessons
The vast majority of children at Woodbridge School Prep play at least one instrument, and can opt for individual lessons on the following: piano, violin, viola, cello, double bass, flute, oboe, clarinet, bassoon, recorder, trumpet, trombone, French horn, tuba, baritone, percussion and harp.
Find out more about Music at Woodbridge School Prep, including the co-curricular activities and opportunities.
Dedicated groups
Take a look at the range of clubs, ensembles, groups and teams that Woodbridge School Prep students are encouraged to try.
Musical Groups
Children have the opportunity to participate in a number of choirs, instrumental groups and ensembles that emphasise enjoyment as much as developing their pitch, rhythm and aural skills. Performance opportunities include annual music festivals, lunchtime recitals, masterclasses, workshops and high profile concerts at Snape Maltings.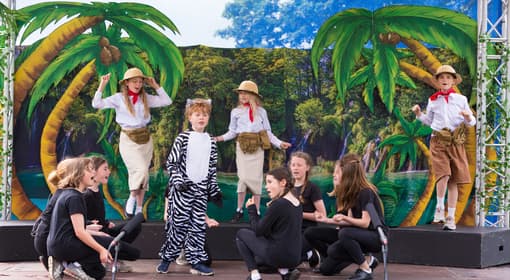 Drama Groups
Drama activities play a key role in personal development. Using dialogue, self-expression, exploration, the development of social skills and the opportunity to 'play' the role of an adult under the guise and safety of 'pretend', there is no better way to prepare for life than through rehearsal.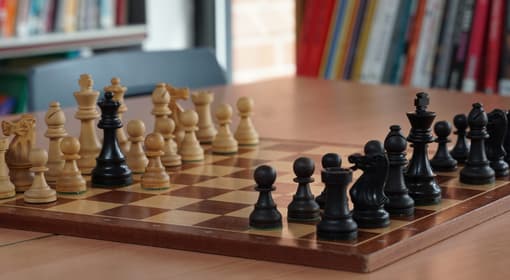 Chess Clubs
Children have the opportunity to join clubs overseen by Woodbridge School's Head of Chess, catering to every ability level from beginners to tournament players. Pupils have their very own dedicated chess classroom, private lessons and the chance to participate in a whole host of internal competitions.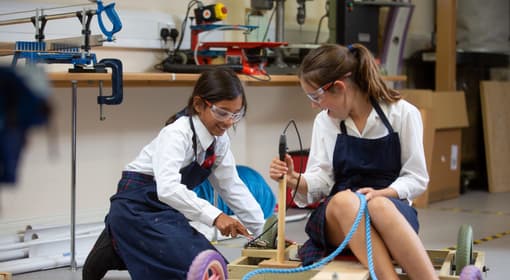 Engineering Club
We see engineering as the practical core of STEM that utilises science and maths to create technology, not just study what already exists. The School's enthusiasm for Engineering has developed beyond structured lessons, with Prep pupils able to join our long-established car mechanics club.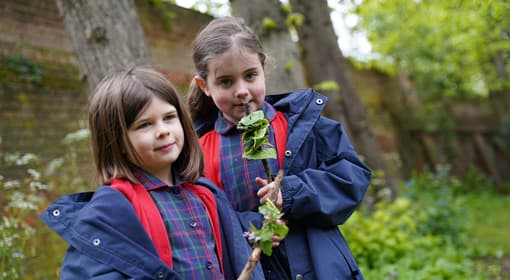 Forest School
Forest School enables us to bring the curriculum to life, expanding on our philosophy for exploratory, investigation-led learning. Developing core life skills in a fun and challenging environment – incorporating games, crafts, tools, cooking and more – ensures that our pupils really embrace the education of the whole self.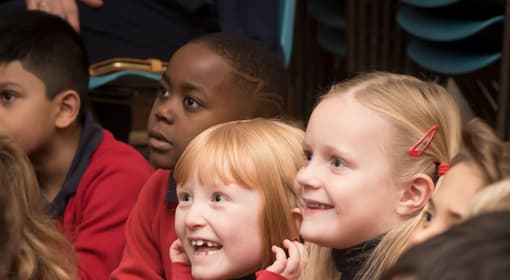 School Trips
Throughout the School year, we organise various one-day and extended stay trips for pupils to further expand their experiences and learning. Suffolk is home to some amazing local historic sites, while residential visits allow students to practise core Woodbridge skills including resilience, independence and collaboration.
Want to see for yourself?
In addition to our open days, we welcome visits from parents and children looking for the right foundation for life ahead. We'll be happy to show you around and answer any questions you have about our School, staff and the support we offer our students.
Set up for life
Want to book a visit or make an enquiry? Please get in touch.