Woodbridge School Calendar (SOCS)
For access to the School calendar of events from exam dates, trips, sports fixtures and results, performances and everything in between.
School Sports Fixtures (SOCS)
For access to the School Sport fixtures calendar, SOCS.
iSAMS Parent Portal
For access to timetables, reports and assessments, reward and conduct records, attendance records, and a School email directory.
Wisepay
For access to the School shop and payment for trips, clubs, other activities and materials.
itslearning
This is a student platform for access to resources, the latest internal news and announcements, prep lists, and student school email. Your child will have their own login details.
Co-Curricular Timetable
Clubs and societies will change termly and an up-to-date list will be published at the start of every term.
Sample Timetables
See the overall structure of the day at the Pre Prep, Prep and Senior Schools. Individual student timetables can be accessed on iSAMS.
Trips Calendar
Woodbridge School offers students a broad range of exciting and educational trips throughout their time at the school.
Bring Your Own Device (BYOD)
Details regarding Bring Your Own Device (BYOD), including required device specifications and frequently asked questions.
StudentSafe
This is a portal for parents to view and book bus routes to and from the School.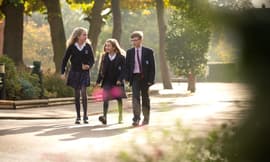 Uniform
Our uniform is an integral part of our School's identity, creating unity and equality across the student community. Please refer to the Student Handbook for full guidelines.
You can find Woodbridge School uniform via our supplier, or visit our second-hand shop (more information below).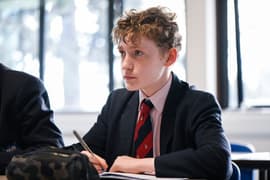 Second-hand shop
The school also runs a second-hand shop for uniform and kit. The shop is open every Friday during Term time between 3-4:45pm.
The shop will be open throughout the summer holidays, days and times shown below:
Tue 11 July – 10.00am – 1.00pm
Thu 27 July – 9.00am – 1.00pm
Wed 9 Aug – 10.00am – 2.00pm
Mon 21 Aug – 1.00pm – 5.00pm
Fri 1 Sept – 10.00am – 4.00pm
Mon 4 Sept – 10.00am – 4.00pm
Want to book a visit or make an enquiry? Please get in touch.