The Arts
As part of a dynamic curriculum, Woodbridge students develop their artistic talents across four key expressive media – art, design, drama and music. Lessons inspire creative thinking and original ideas, giving students the confidence to stretch their skills and experiment with new ways to achieve excellence in the studio, workshop and theatre.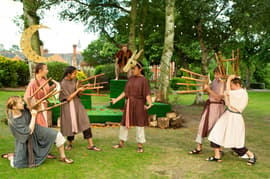 Nurturing talent
The Arts are a thriving field and every student is creative in their own, individual way. Our tutors uncover each pupil's innate talents and help them to flourish in whatever discipline they are best suited to. With excellent facilities for theatre, music and visual arts, students are given the guidance, structure and means to get the best out of their creativity and skyrocket their confidence.
I felt genuinely emotional watching the young people engaging with ambition without sacrificing the enjoyment at the Gala Concert. What a fantastic experience!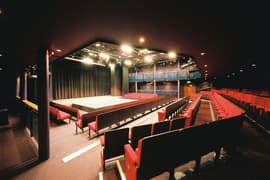 The setting
Woodbridge students develop their individual talents and interpersonal skills in some of the finest facilities in the region. To take a closer look at the School's top-class amenities, click through to our section dedicated to exploring the School.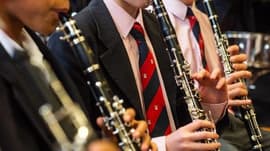 Upcoming productions, concerts and exhibitions
See what's happening in our renowned theatre, music school and art department where students' work is on display.
Want to arrange a visit?
An in-person tour around Woodbridge School will put everything in perspective and allow you to hear our students' enthusiasm for their time here first-hand. Click below to get in touch and arrange an appointment.
Set up for life
Want to book a visit, make an enquiry? Please feel free to get in touch
Sign up to receive the latest news and events in the Woodbridgian Weekly