From the very beginning
Learning support comes in many forms, from revision techniques and structure, mathematics and examination confidence, to handwriting support and direction to appropriate resources.
Inextricably linked to pastoral care, our approach to Learning Support ensures that every student develops strongly, grows and maintains self-confidence, and that no-one feels left behind in any way.
Knowing and understanding a student's individual needs begins before they even join the School. Our Learning Support team works closely with Admissions and proactively contacts schools and parents to identify areas where students are most likely to need additional support.
That reassurance continues through individual meetings for students and parents upon acceptance to the School. This continuity of care ensures students feel supported, parents understand our approach and any identified support needs are managed and planned for ahead of the challenges they may present to learning.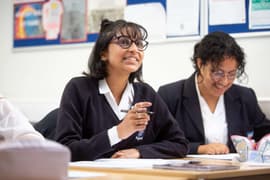 Our tutoring and support
The CoRE, the School's Centre of Reaching Excellence, is the hub of the School, a warm and welcoming environment where Mr Patten and his team can always be found. A place students can visit, or where they can be referred to by teaching staff for one-to-one support sessions, tutoring or to discuss and arrange in-class support. The Learning Support team can be approached at any time by students, parents and staff alike, working together to provide combined support.
Students are also positively influenced by the School's use of vertical tutoring through mixed year tutor groups. Offering greater sociability, respect and support, students not only learn from their older peers in terms of leadership and responsibility, but they aspire to achieve similar success to those they are spending time with. Likewise, older students within the tutor group acquire an appreciation of caring for others as well as understanding the importance of being aspirational.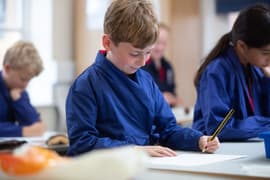 Our unique approach
Our unique approach to teaching enables every student to not only acquire essential knowledge, but to be empowered to understand how to learn better and become more independent.
Educating students' minds to be curious, ask questions, think critically and use their imagination to promote greater retention of knowledge.
We learn and grow together
Our teachers make subjects as accessible as possible for all students, going out of their way to ensure complex concepts and information are clear and relatable. However, everyone learns in different ways, be that visually, practically or kinaesthetically. Working with students to identify their learning type and acknowledging this can assist learning support techniques and strategies, and also empower students to help themselves to identify difficulties and possible solutions.
This combined approach, from students and teachers with parental support, ensures accessibility for all who may, for example, be dyslexic or experience individual challenges. Requiring additional support in whatever form is never a barrier to entry to Woodbridge School, nor academic achievement.
Working with students we're able to provide appropriate support and adapt their learning environment to suit individual needs, ensuring all students have the opportunity to learn and grow – together.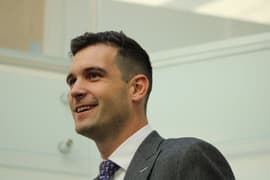 Meet our staff
Chris Patten
(Assistant Head – Learning Support & Pupil Development)
Having spent two years at Ixworth Middle School as Head of PE, followed by five years at Kesgrave High School as not only a PE teacher but as Assistant Head of Learning Support, Mr Patten joined Woodbridge School in 2015.
Focusing on a multitude of elements in terms of learning support, Mr Patten and his team of Learning Support Assistants work closely with not only students in School, but also with the Admissions department. In terms of prospective students, Mr Patten requests any assessment, feedback or academic reports be submitted prior to starting at Woodbridge, enabling him and his team to understand any specific learning needs ahead of entry to the School. Any support required, can be planned and mapped out to ensure there are no surprises for teachers, students or parents in the first few days, weeks or months at the School.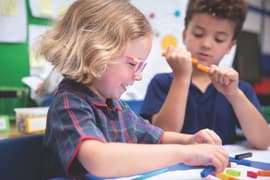 Delivering one games lesson per week as well as offering staff training where required, Mr Patten is a familiar face all around School. Approachable and accessible, due to the nature of support he and his team are able to offer, he will often have more contact with students than most teachers in School.  This familiarity means students are comfortable raising concerns, and likewise, Mr Patten is not only able to comfortably approach them, but can provide bespoke support tailored to suite their specific needs.
Parents and students can feel assured that the Learning Support team, in conjunction with the Pastoral team, can provide everything students need to support them emotionally and educationally throughout their journey at Woodbridge School. From the Prep through to the secondary and sixth form, Learning Support helps students to achieve their full potential.
Want to see for yourself?
In addition to our open days, we welcome visits from parents and children looking for the right foundation for life ahead. We'll be happy to show you around and answer any questions you have about our School, staff and the support we offer our students.
Set up for life
Want to book a visit or make an enquiry? Please get in touch.