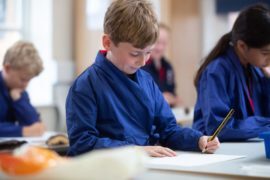 Always there to give more time
The teaching staff at Woodbridge are instinctively inclined to provide more help to anyone who needs it. If they notice someone flagging where they could be flying, they think nothing of broaching the subject and taking time to go over a difficult topic. If a student pauses by their desk after a lesson with questions, they will happily work through any issue during the break. Their passion for their subject means they'll go the extra mile to help students enjoy it as much as they do.
Students at the Woodbridge School never feel awkward about asking for help. There's no shame in an aspect of a subject being unclear. It's in the community's nature to look out for each other.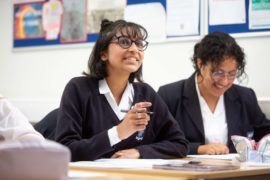 Our tutoring
Our unique approach to teaching enables every pupil to not only acquire essential knowledge but also to be empowered to know how to learn better and become more independent. We educate their minds to ask questions, think critically and use their imagination to promote greater retention of knowledge.
The way students think and learn is also influenced by our use of vertical tutoring. Pupils receive greater support through mixed-year tutor groups, offering greater sociability, respect and support. This allows younger pupils to learn from their older colleagues and for more mature students to show leadership and responsibility in line with their experience. This strengthens the sense of character, kindness throughout our learning community.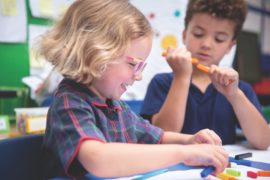 Support comes in many forms
Teachers make subjects as accessible as possible and will go out of their way to ensure complex concepts and information are clear and relatable. However, learning support is not only about enabling a greater understanding where students feel challenged, but to also recognise and overcome any personal obstacles students may face on a day-to-day basis.
This approach ensures accessibility for all who may, for example, be dyslexic or experience a physical impairment. Neither these nor other issues should be a barrier to academic achievement; we adapt our environment and approach so that all students learn and rise together.
Want to see for yourself?
To arrange an appointment to view the school, request a prospectus or make any other enquiry, please click below.
Set up for life
Want to book a visit, make an enquiry? Please feel free to get in touch
Sign up to receive the latest news and events in the Woodbridgian Weekly