LENT TERM 2022
Inset Day (Staff Only): Wednesday 5 January
Term begins at 8.40am: Thursday 6 January
Half-term begins at 4.00pm: Friday 18 February
Term recommences at 8.40am: Monday 28 February
Term ends at 1.00pm: Thursday 31 March
TRINITY TERM 2022
Inset Day (Staff Only): Monday 25 April
Term begins at 8.40am: Tuesday 26 April
Half-term begins at 4.00pm: Friday 27 May
Term recommences at 8.40am: Monday 6 June
Term ends at 12.45pm (Senior School) 12.15pm (Prep School): Friday 8 July
MICHAELMAS TERM 2022
SCHOLA Programme begins: Friday 2 September
Inset Day (Staff Only):  Monday 5 September
Induction day for Senior School pupils: Tuesday 6 September
Term begins at 8.40am: Wednesday 7 September
Half-term begins at 4.00pm: Friday 14 October
Term recommences at 8.40am: Monday 31 October
Term ends at 1.00pm: Friday 16 December
LENT TERM 2023
Inset Day (Staff Only): Wednesday 4 January
Term begins at 8.40am: Thursday 5 January
Half-term begins at 4.00pm: Friday 10 February
Term recommences at 8.40am: Monday 20 February
Term ends at 1.00pm: Friday 31 March
TRINITY Term 2023 
Inset Day (Staff Only): Monday 24 April
Term begins at 8.40am: Tuesday 25 April
Half-term begins at 4.00pm: Friday 26 May
Term recommences at 8.40am: Monday 5 June
Term ends at 1.00pm: Friday 7 July
Updated October 2021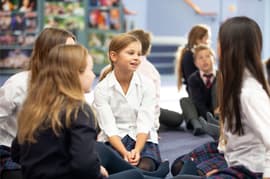 Parent Hub
Other important dates in our schedule that you may wish to note in your diary for trips, sport events, open days, theatre productions and more can be found on our online school calendar calendar.
Something not covered?
To ask about a specific date, arrange a visit or make any other enquiry, please click below.
Set up for life
Want to book a visit, make an enquiry? Please feel free to get in touch
Sign up to receive the latest news and events in the Woodbridgian Weekly