Woodbridge Sixth Form
The vitally important time between your essential education and the rest of your life. Students at Woodbridge get just the right balance of independence and support in a programme that combines high academic achievement with dynamic co-curricular activities. We'll help you define a path and be ready for university, a career or wherever you want to go next.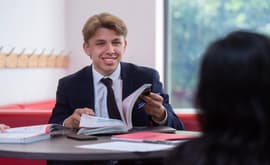 Day in the life
Deeper study into the particular subjects you've chosen to follow can be a satisfaction in itself, but every Sixth Former's day also features opportunities to find out new aspects of sports, study privately, maintain co-curricular interests, join group assemblies and of course socialise.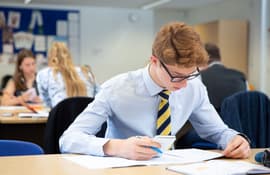 Academic
Sixth Form is where students get the chance to explore their chosen subjects in greater depth, with a view to progressing further to degree level.
With the vast majority of students achieving their targets and taking the path they want to follow, you'll see the results of our rigorous academic curriculum speak for themselves.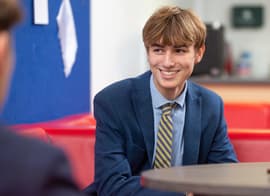 A level options
Studying A levels at Woodbridge offers students the opportunity to focus on specific interests that support you in your next steps in life; whether that be university, a career, or alternative.
We offer a wide range of academic subjects for further study – see the full list of courses we offer and download the latest A level subject options booklet.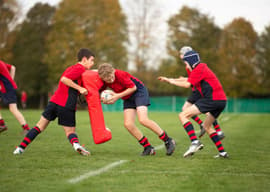 Beyond the classroom
Co-curricular activity is embedded into the culture at Woodridge and plays a strong part in every student's life, all the way from Pre-prep to the end of Sixth Form.
Learn more about the interests supported outside of the classroom and study hours.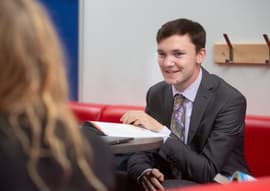 Results and destinations
Every student at Woodbridge shows incredible focus and works very hard to achieve their aims. We're very proud of them all.
Find out more about our latest results and learn how students are progressing to follow the path of their choosing.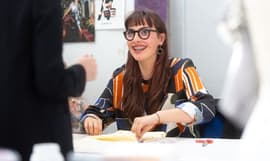 Futures and careers
Throughout their time at Woodbridge, students are encouraged to lean into their own identity and follow their real talents.
In Sixth Form, this is especially important, and we provide the means for students to find focus for the years ahead, and learn from mentors who have followed that path ahead of them where they can.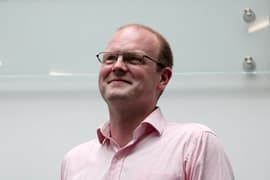 Meet the staff
David Beasant (Director of Sixth Form)
In my position as Director of Sixth Form my approach is to approach – not to wait until a student comes to me asking for assistance.
By getting to know each and every member of our Sixth Form, looking after them as a whole person ensuring their education as well as mental health are supported, I can ensure they are given and taking every opportunity available to them to assist with preparation not only for but beyond A levels.
Want to see for yourself?
In addition to our open days, we welcome visits from parents and children looking for the right foundation for life ahead. We'll be happy to show you around and answer any questions you have about our School, staff and the support we offer our students.
Set up for life
Want to book a visit or make an enquiry? Please get in touch.