Community, character and skills-based activities
Woodbridge School's philosophy places as much emphasis on activities outside of the classroom as in it. Students get the chance to take on challenging physical or arts activities – such as indoor wall climbing, theatre tech or digital photography, to name just a few examples – and participate in the Combined Cadet Force (CCF), the Sports Leadership Award Scheme or help at the Thomas Wolsey School.
Combined Cadet Force (CCF)
Service training in the CCF – either the Army, Navy or Air Force sections – allows young people to exercise responsibility and leadership, and learn from the services how they can best develop as individuals. Each section engages in their own service training and cadets can take part in a wider range of adventurous activities including flying, gliding, parachuting, sailing, shooting and climbing.
Sports Leadership Awards Scheme
Students are taken through a programme of workshops and leadership training which they then get to put into action at one of four local schools with which we have close links. Students will plan, coordinate and evaluate a series of games and physical activity sessions with classes of younger children, practising leadership at every stage, with the result being a qualification in Sports Leadership that can contribute to university applications.
Special school link
Students are able to give back to the community, assist teaching staff and enable young people with special needs to partake in a range of rewarding activities by undertaking a placement at the Thomas Wolsey School. This is a highly specialised learning environment for students keen to develop their skills, knowledge and understanding of SEND.
Community service
For over four centuries, Woodbridge School has been at the heart of the local community and beyond, with town and School enjoying a strong, beneficial, symbiotic relationship. Looking after those around us is part of the DNA of Woodbridge staff, parents and pupils alike. We're committed to being a community in which the quality of relationships is given a high priority and in which pupils, parents and staff work together for the benefit of each other and the wider world.
Sport Leaders regularly visit nurseries and primary schools as part of the Sport Leadership Programme. Pupils also regularly visit the Seckford Almshouses and other local care homes, particularly Prep School pupils who enjoy singing to the residents, especially at Christmas, and teaching the residents about the importance of mindfulness in day-to-day life.
The School regularly helps the community with individual and charitable fundraising efforts, including an annual bike ride from London to raise funds for the remarkable The Bridge School in London, a school for children with profound learning difficulties. Over the 20 years of the Bike Ride, the School has raised in excess of £200,000 for this very special charity.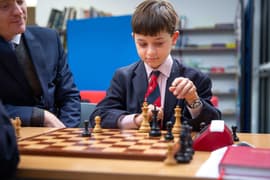 Further co-curricular activities
Aside from the above, students have access to a huge range of opportunities to build on their skills and interests.
From the School magazine, to Model United Nations, the Duke of Edinburgh's Award and a wealth of clubs, groups, ensembles and teams (many initiated by students themselves) for sports, drama, music and other creative endeavours, there is something for everyone to gain from.
Want to see for yourself?
In addition to our open days, we welcome visits from parents and children looking for the right foundation for life ahead. We'll be happy to show you around and answer any questions you have about the school, the staff and the support we offer our students.
Set up for life
Want to book a visit or make an enquiry? Please get in touch.