Personal excellence and achievement
Offered to students at Woodbridge School from Year 9, the scheme consists of three levels: Bronze, Silver and Gold, and each encourages the development of skills such as resilience, problem solving, teamwork, communication and drive. The Duke of Edinburgh awards are widely recognised by employers and education providers as to achieve them you have to demonstrate commitment and dedication.
The Duke of Edinburgh Award scheme is not compulsory, and students complete it during their own time outside of School hours. There are four main sections to the Duke of Edinburgh Awards Scheme: Volunteering, Physical, Skills and Expedition. At gold level, students also have to complete a Residential Project.
Students are encouraged to register with the award scheme, at the appropriate level of the award, depending on their age. Students can hope to achieve their Bronze award by the end of Year 10, their Silver by the end of their third year of participation in the award scheme, and usually by the end of Year 11, and their Gold by the end of their fourth year of participation, usually by the end of Year 13 at School.
Instilling students with a real sense of satisfaction and personal achievement, not only does the scheme prove highly enjoyable for students, it also leaves them with an achievement admired by higher education establishments as well as employers. Proving to themselves and others that they are reliable, committed and compassionate, the scheme helps students achieve things they possibly thought they never could.
The Duke of Edinburgh Award scheme and Combined Cadet Force in School complement and contribute towards one another, as the majority of the skills learned are transferable. However, it's important to know that our CCF and Duke of Edinburgh Award scheme operate entirely separately and independently of one another – and students are not required to do one in order to do the other.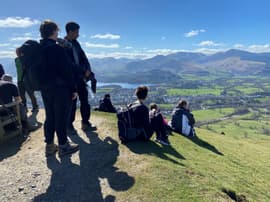 Expeditions
Expeditions form a major part of the Duke of Edinburgh Award scheme. Map and camp craft skills are tested, initially near to home around Suffolk for the Bronze Award, before taking on the more challenging hills of the Peak District and Lake District for the Silver and Gold Awards.
An overseas expedition is organised and offered to those working to achieve their Gold Award and this takes place approximately every two years. Past expeditions have taken students to places such as Morocco, Peru and Nepal. Expeditions at all levels are organised and managed by experienced expedition companies alongside the School's Duke of Edinburgh staff.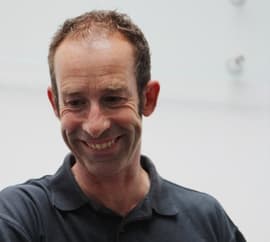 Meet the staff
Andy Garvie (Duke of Edinburgh Co-ordinator)
Andy Garvie previously served 22 years in the 1st Battalion Royal Anglian Regiment and has taken part in expeditions to Nepal, Argentina and Peru.
Managing the Duke of Edinburgh's Award scheme and leading expeditions in the local area, Andy is also the Contingent Commander of our 200 CCF cadets. As well as local expeditions, he's also led cadets to the Peak and Lake Districts, as well as Morocco.
Alongside these impressive achievements, Andy also teaches games, mindfulness, is our GAP student co-ordinator, and a Year 7 and 8 tutor.
A keen bird watcher, Andy's biggest passion is fitness, particularly natural movement, so it will be no surprise to learn he's a keen cyclist, runner, and a qualified mountain leader, alongside being an L1 mountain bike leader and Pilates instructor.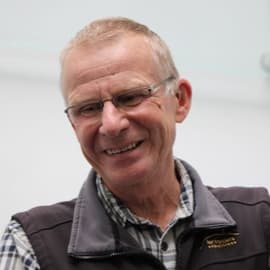 Kevin Stollery (Assistant Duke of Edinburgh Co-ordinator)
A former soldier, having served 24 years in the 1st Battalion Royal Anglian Regiment, Kevin Stollery, our School Staff Instructor (SSI), has served in Germany, USA, Canada, Norway, Australia, Belize and Bermuda. Achieving the rank of Warrant Officer, he's also completed five tours of Northern Ireland and one in Bosnia.
Born and raised in Capel St Andrew in Suffolk, Kevin joined Woodbridge School in 1999, and alongside his SSI role is also Head of shooting, running the school's Rifle Club. He also helps with Duke of Edinburgh and senior games and is a tutor for Years 7 and 8.
Unsurprisingly Kevin has a keen interest in target rifle shooting, but also enjoys ball sports, including football, cricket and rugby, as well as running. A dedicated sportsman, he's completed the Edinburgh Marathon, and achieved a personal best of 3 hours 45 minutes in the London Marathon; this was not only a personal achievement but also a charitable one, as he ran to raise money for the Army Benevolent Fund.
Want to see for yourself?
In addition to our open days, we welcome visits from parents and children looking for the right foundation for life ahead. We'll be happy to show you around and answer any questions you have about our School, staff and the support we offer our students.
Set up for life
Want to book a visit or make an enquiry? Please get in touch.