Personal excellence and achievement
Cadets will usually be registered into the Bronze award during their basic training year. All three sdf section syllabuses are closely linked with the award scheme and many of the activities which Cadets undertake can count towards a Duke of Edinburgh Award.
With a little extra work put in by the Cadet their Bronze Award could be achieved during their second year, their Silver by the end of their third year with us and Gold by the end of their Cadet career.
The satisfaction and sense of achievement on gaining the Award has led many to complete all three levels during their time at Woodbridge. Not only has the scheme proved highly enjoyable for most pupils, it has also left them with an achievement admired by many employers.
Participants from Woodbridge School dedicated 975 hours to volunteering between April 2020 and March 2021, with a social value of £4,436.25.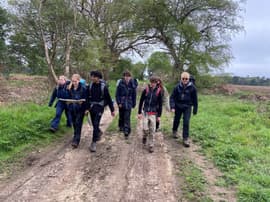 Expeditions
The expeditions form a major part of the award. Map skills and camp craft skills are tested initially near to home around Suffolk for the Bronze Award, before taking on the more challenging hills of the Peak District and Lake District for the Silver and Gold Awards. We also organise a Gold overseas expedition roughly every 2 years. In the past pupils have taken part in expeditions to Morocco, Peru and Nepal.
Expeditions at all levels are organised by the school DofE staff. Adventure Training courses run by the parent services will satisfy the Residential section at Gold level.
For further information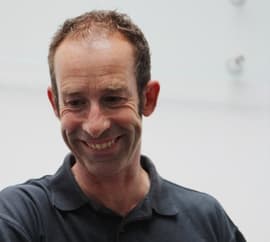 Meet the staff
Andy Garvie
Our DofE Coordinator Andy Garvie, previously served 22 years in the Army and has taken part in expeditions to Nepal, Argentina and Peru whilst serving as part of the Infantry regiment.
Managing the Duke of Edinburgh's Award scheme and leading expeditions in the local area, Andy is also the Contingent Commander of some 200 cadets locally, for the Royal Navy, Army and Royal Air Force.  As well as local expeditions he's also led cadets to the Peak and Lake Districts as well as Morocco.
Alongside these impressive achievements Andy also teaches games, mindfulness, PHSCEE and is a GAP student coordinator, while tutoring Year 7 and 8 at the school.
A keen bird watcher, Andy's biggest passion is fitness, particularly natural movement, so it will be no surprise to learn he's a keen cyclist, runner and a qualified mountain leader, alongside being an L1 mountain bike leader and pilates instructor.
Want to see for yourself?
To arrange an appointment to view the school, request a prospectus or make any other enquiry, please click below.
Set up for life