Leading our field
Our A-Level courses break the mould. Our students secure 100% A*-B and most recently 80% A*-A. Typical destinations for our leavers have been UAL, Goldsmiths and the universities of Edinburgh, Exeter, Bristol and Royal Holloway. At A-Level and GCSE we operate separate Fine Art (non-lens based) and Photography (lens based) pathways which allow students to study between 1 and 3 at Art and Design A-Levels and 1 and 2 art based GCSEs. The curriculum for Year 7-9 espouses the technical, cognitive and emotional attributes of successful artists.
Bridging the gap between school and the Visual Arts is a core goal. The Visual Arts Woodbridge Live Talks (VAW), Woodbridge Editions, our connections to world class galleries, art agencies and establishments, our exhibition schedule, masterclasses and peripatetic artist tutoring are all key parts of our approach to be a leader in our field.
Special events
We have a fantastic array of trips available to the students from the best London galleries and at A-Level an amazing trip to Paris. Alongside this, the School has an annual show culminating in the June Summer Exhibition, which is one of the highlights of the Summer term.
Visual Arts Woodbridge (VAW) is an extraordinary event where leading visual artists from across the country come and speak to students to share their routes to becoming a professional. Held at the Seckford Theatre, this is an incredible opportunity for Woodbridge students but is also open to other, regional schools, too.
Connections
Handsome Frank, Don Brown, Dance East.
Contributors for Visual Arts Woodbridge (VAW)
(Artists – May Cornet, Ian Wolter, James Webster, Jess Oliver, Thom Trojanowski Hobson, Film Distribution – Emma Collin, Photography – Anthony Cullen, Natasha Caruana, Costume Designer – Claire Hardaker, Stone Carver – Kim Meredew, Architect – Ted Ridges, Architect/ lecturer at The Bartlett – Oliver Houchell, Creative Project/ Brand Management – Oliver Cottam, Magazine Editor AnOther Magazine – Nancy Waters, Illustrator and Course Leader and Senior Lecture at Cambridge School of Art – Chris Draper, Visual Artist Law – John Reid, Art Critic – Emily Richardson, Art critic/ artist – Mira Calix, Art critic – Jonathan P Watts, Late at Tate – Michael Irwin)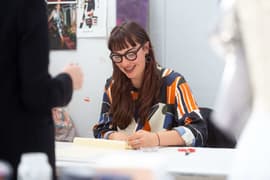 Art for sale
Each year the Woodbridge Edition series go on sale. We encourage students to sell their prints, self-promote themselves and their art and go forward as artists who have already sold works.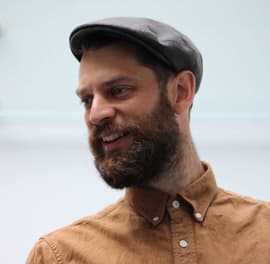 Meet the staff
Head of Art: James Hutchinson
With a BA in Fine Art from the University of the Arts London, Central Saint Martins, James is also supported by Georgina Chapman-Ross Teacher (BA Fine Art Cambridge School of Art), Lucy Parker (BA Primary Education with Art specialism Anglia Ruskin University) and Ross Holden, Art Technician (MA Fine Art University of the Creative Arts). The team also work with a variety of other affiliated tutors who bring an enormously varied skill set and experience to the students.
Want to see for yourself?
To arrange an appointment to view the school, request a prospectus or make any other enquiry, please click below.
Set up for life
Want to book a visit, make an enquiry? Please feel free to get in touch
Sign up to receive the latest news and events in the Woodbridgian Weekly