Leading the field
The curriculum for Year 7 to 9 espouses the technical, cognitive and emotional attributes of successful artists. At A level and GCSE we timetable separate Fine Art (drawing, painting, textiles, sculpture etc.) and Photography pathways which allow students more choice and the possibility of doing both subjects. At A level we also offer Critical and Contextual Studies.
We bridge the gap between School art and professional practice. Recent alumni are studying at the Slade, UAL Central Saint Martins, UAL Wimbledon, UAL London College of Fashion, UAL London College of Communication, Kingston School of Art, Goldsmiths and City and Guilds School of Art. The picture is similar outside London and beyond the UK.
Studying art at A level does not have to lead to an art-based degree or career; we are also very proud that recent leavers have also gone on to study Law, Theology, International Relations, Japanese, Engineering, Computer Science and more.
Our students gain incredible results (we have averaged 78% A*- A at A level and 80% 9-7 at GCSE over the last five years across all disciplines) because they are allowed to be themselves. They are emboldened by being able to choose their own creative direction, have control over their specialism and their progress is accelerated by the support of a talented staff body.
Our exhibition schedule, the Woodbridge Talks, the Woodbridge Editions initiative, our connections to world class galleries, art agencies and establishments set us apart. We are more 'art school' than 'school art'.
Exhibitions, workshops and trips
We believe emerging artists progress quickest when they exhibit regularly. As such, we have an energetic schedule of shows in and out of the department. These showcase all year groups, but naturally the sixth form artists and photographers feature most prominently; as part of the A level a student will exhibit at least six times in two years.
We offer the Peri Project which is peripatetic tuition for the Arts. Photography, ceramics, intaglio printing, screen-printing and life drawing are very popular choices.
GCSE and A level courses most commonly involve a London trip. We offer a residential trip to the Year 12 and 13 artists and photographers.
Woodbridge Talks
Beyond being hardworking and talented what do students need to do to start a successful career in The Visual Arts? Where should they study after School, what options for career paths are there?
Students can tune into Woodbridge Talks and find out how others have navigated a similar journey to theirs. These talks will cover a range of genres of practice from fine art, film and animation to production design and more. These talks are shared with the intention of dispelling the myths around the visual arts industries and making everyone's ambitions practical possibilities.
Contributers:
Ben Cox – Director Central Illustrations Agency
Andy Parkinson – Wildlife Photographer
Don Brown, Kate Boxer, Sarah Lucas – Artists
Cedric Christie – Artist
Paul Benney – Artist
Tristan Manco – Author, Designer, Curator, Artist
Chloe Shinnie – Textile Designer, Artist
Ryan Locke – Animator
Manual Skirl – Graffiti Artist
Matthew Collings – Art Critic, Writer, Broadcaster, Artist
Gary Hume – Artist
Noriko Okaku – Animator
Natasha Caruana – Photographic Artist, Senior Lecturer
James Webster – Sculptor
Matt Duddleston – Production Designer, Art Direction
Vanessa Clover-Nichols – Art Director
NO house style
YES freestyle
We have no 'house style' but rather morph our environment and courses to fit the aspirations of our current cohort. As well as endorsing all media we embrace the avant-garde and the traditional alike. We offer an ambitious but kind environment in which emerging creatives can thrive.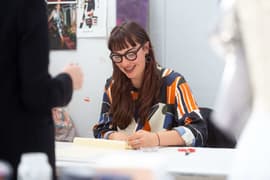 Woodbridge Editions
Woodbridge Editions is an industry-led initiative that supports our sixth form artists and photographers to design, make and sell limited edition prints. Please have a look at their work using the link below.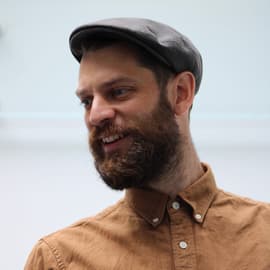 Meet the staff
James Hutch (Head of Art)
With a BA in Fine Art from the University of the Arts London, Central Saint Martins, James is also supported by Georgina Chapman-Ross Teacher (BA Fine Art, Cambridge School of Art), Lucy Parker (BA Primary Education with Art Specialism, Anglia Ruskin University), Ruth Leach (30 years experience in professional photography) and Ross Holden, Art Technician (MA Fine Art, University of the Creative Arts).
The team also work with a variety of other affiliated tutors who bring an enormously varied skill set and experience to the students.
The latest news
All of the latest Art news from Woodbridge School.
The Art Department Summer Exhibition coincided with the Design Show last week, a wonderful combination of creativity, perception and exceptional…
We are delighted to be starting a new annual Michaelmas exhibition called Insight, showcasing work at our Senior School from…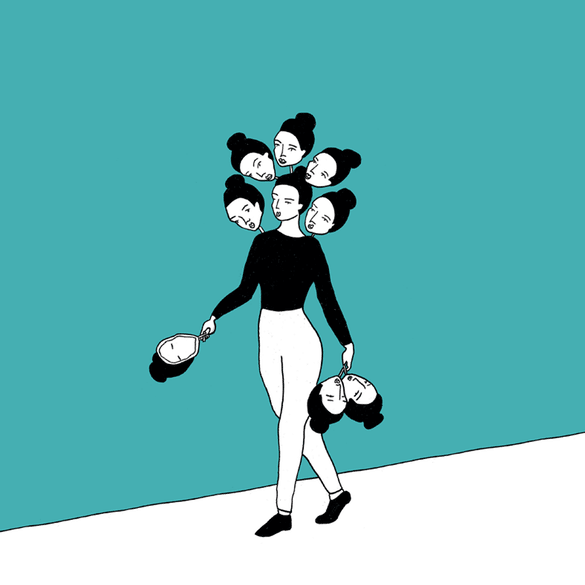 Series 5 Woodbridge Editions launches in March 2023, at a public show in Woodbridge – as well as online. The…
Our Prep School is delighted to have hosted and sponsored the 2022 Young East Anglian Artist competition and exhibition in…
Want to see for yourself?
In addition to our open days, we welcome visits from parents and children looking for the right foundation for life ahead. We'll be happy to show you around and answer any questions you have about our School, staff and the support we offer our students.
Set up for life
Want to book a visit or make an enquiry? Please get in touch.