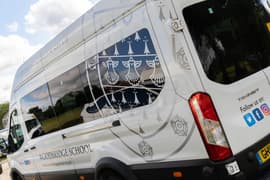 Timetables and prices
Buses run from destinations as diverse as Layer Breton, Colchester, Sudbury, Bury St Edmunds, Aldeburgh and Lowestoft, to name a few.
South West Bus Route
North East Bus Route
Booking
All passenger seats must be booked in advance through the School administration office. The team will be happy to discuss your plans, advise the best services and stops to use, and provide costs for the term.
Please contact us on 01394 615000 or buses@woodbridgeschool.org.uk.
Regular passengers
In reserving a place on a bus for their children, parents are reserving a season ticket and we are unable to give credit for the occasional journey not taken. The cost of travel will be charged in arrears on the termly fee bill for the regular journeys reserved.
Ad-Hoc Passengers
Provided that space is available that day, we may be able to offer occasional, ad-hoc journeys for regular passengers wishing to travel on a day not covered by their season ticket, or for children who do not usually use the bus.
To reserve a space, please contact buses@woodbridgeschool.org.uk.
Want to see the School yourself?
To arrange an appointment to view the school, request a prospectus or make any other enquiry, please click below.
Set up for life
Want to book a visit, make an enquiry? Please feel free to get in touch
Sign up to receive the latest news and events in the Woodbridgian Weekly