Opportunities to excel
The Britten-Pears Music School is a hub of activity throughout the week and features recital, rehearsal and teaching/practice rooms. Elsewhere there is a fully digital IT suite for composition. Through all of the musical activity within the music school, the School performs a pupil-led programme of concerts every year. Whether you are an established musician, a hobbyist or a 'yet-to-be-discovered' talent, you are welcome in our best in class Music Department.
Format
All pupils in Years 7 and 8 study music as part of the curriculum and are taught to develop their creative skills in listening, performance and composition. They will encounter a wide variety of musical styles as part of a dynamic and fun musical experience. In Year 9, pupils may choose to continue their musical studies and to explore the subject in more depth towards GCSE – this is highly encouraged for the musically interested. A-level music is an option at Sixth Form.
Performances and groups
Our Music Department puts on a regular programme of events throughout the year, priding itself on the extensive range of music and professional quality of its events. There is rarely a moment when the music school is not resounding with rehearsals, performances or individual practice or lessons.
A regular series of lunchtime recitals is held each term for all year groups and the Music Department also runs a regular Music Festival.
A wide variety of music groups is also available for students to get involved with. All groups are actively involved in the School's extensive concert life, and perform at least once a year.
Chamber Choir (a senior choir)

Vocal Fellas (an upper voices choir of boys)

Vocal Bellas (an upper voices choir of girls)

Junior Choir (all Year 7 taught as a curriculum lesson)

Chorum (a vocal ensemble for the most able)

Symphony Orchestra (a standard of Grade 5 is generally required)

Seckford Strings (a junior string orchestra)

Chamber Orchestra (a string ensemble for the most able)

Concert Band

(a standard of Grade 4 is generally required)

Swing Band (an auditioned senior jazz band)

Training Band

(for beginner to Grade 4)

Pop and Rock bands

Percussion Ensemble

Brass Ensembles

A variety of string quartets and other chamber music / vocal groups.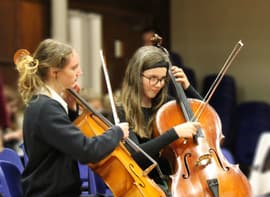 Upcoming concerts and events
See what's happening in our renowned music school from our June Gala concert to our residential sessions at Bawdsey Manor for students of all abilities to have fun!.
Isabella Summers
Emmy-nominated musician, songwriter, producer, remixer and composer; founding member and keyboardist of British Indie band Florence and the Machine.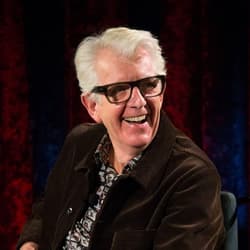 Nick Lowe
Renowned rock/pop singer-songwriter and producer with three top-ten hits to his name and noted collaborations with Elvis Costello, Dave Edmunds and Johnny Cash.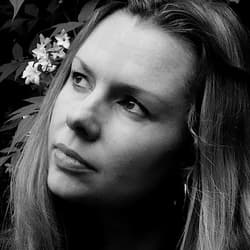 Rebecca Austen-Brown
A classical recorder player who went on to study at the Royal Academy of Music and the Guildhall School of Music and Drama. She is a regular film session musician.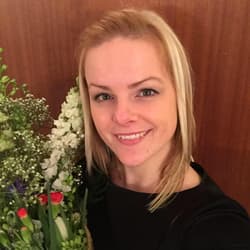 Sarah Gallop
professional soprano opera singer, completed her MMus Vocal & Operatic Performance at Birmingham Conservatoire.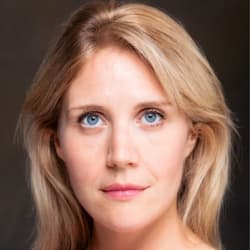 Louisa Tee
trained as an actress at the Royal Welsh College of Music and Drama, then singing at Trinity College of Music and the English National Opera. She has worked in the chorus of Opera Holland Park.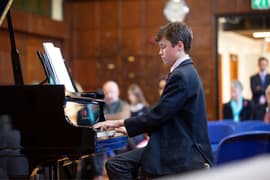 Connections
Students have performed with and for children at EACH, the East Anglian Children's Hospice. We also enjoy excellent connections with Suffolk Youth Orchestra and Suffolk Music Hub.
Meet the staff
Director of Music: Mrs Emma Kent
Emma studied at the Birmingham Conservatoire and the Royal College of Music. During her time at the Conservatoire, she won a placement on the prestigious CBSO Woodwind Training Scheme, working with conductors Sir Simon Rattle and Parvo Jarvi. Emma was also awarded joint conductorship of the Birmingham Conservatoire Sinfonietta, an orchestra specialising in Twentieth Century repertoire.
Want to see for yourself?
To arrange an appointment to view the school, request a prospectus or make any other enquiry, please click below.
Set up for life
Want to book a visit, make an enquiry? Please feel free to get in touch
Sign up to receive the latest news and events in the Woodbridgian Weekly