Opportunities to excel
The Britten-Pears Music School is a hub of activity throughout the week and features recital, rehearsal and teaching/practice rooms. Elsewhere there is a fully digital IT suite for composition. Through all of the musical activity within the music school, the School performs a pupil-led programme of concerts every year. Whether you are an established musician, a hobbyist or a 'yet-to-be-discovered' talent, you are welcome in our best in class Music Department.
The staff want nothing more than to enthuse, share, collaborate, nurture and guide the next generation of musicians into the wonderful world of music.
Curriculum format
All pupils in Years 7 and 8 study music as part of the curriculum and are taught to develop their creative skills in listening, performance and composition. They will encounter a wide variety of musical styles as part of a dynamic and fun musical experience. In Year 9, pupils may choose to continue their musical studies and to explore the subject in more depth towards GCSE – this is highly encouraged for the musically interested. A-level music is an option at Sixth Form.
Performances and groups
Our Music Department puts on a regular programme of events throughout the year, priding itself on the extensive range of music and professional quality of its events. There is rarely a moment when the music school is not resounding with rehearsals, performances or individual practice or lessons.
A regular series of lunchtime recitals is held each term for all year groups and the Music Department also runs a regular Music Festival.
A wide variety of music groups is also available for students to get involved with. All groups are actively involved in the School's extensive concert life, and perform at least once a year.
Chamber Choir (a senior choir)

Vocal Fellas (an upper voices choir of boys)

Vocal Bellas (an upper voices choir of girls)

Junior Choir (all Year 7 taught as a curriculum lesson)

Chorum (a vocal ensemble for the most able)

Symphony Orchestra (a standard of Grade 5 is generally required)

Seckford Strings (a junior string orchestra)

Chamber Orchestra (a string ensemble for the most able)

Concert Band

(a standard of Grade 4 is generally required)

Swing Band (an auditioned senior jazz band)

Training Band

(for beginner to Grade 4)

Pop and Rock Bands

Percussion Ensemble

Brass Ensembles

A variety of string quartets and other chamber music / vocal groups.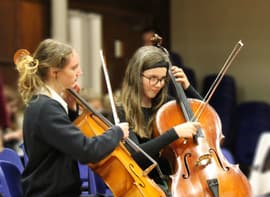 Upcoming events
See what's happening in our renowned Music School from our June Gala concert to our residential sessions at Bawdsey Manor for students of all abilities to have fun!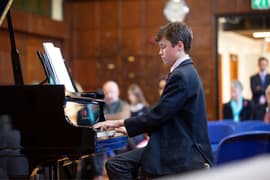 Music connections
Students have performed with and for children at EACH, the East Anglian Children's Hospice. We also enjoy excellent connections with Suffolk Youth Orchestra and Suffolk Music Hub.
"Music is a gift that can last a lifetime. A gift that can open up new worlds of possibility and enrich our lives in countless ways. It can inspire us to be creative, to learn new things and to connect with others on a deeper level."
Isabella Summers
An Emmy-nominated musician, songwriter, producer, remixer and composer; founding member and keyboardist of British Indie band Florence and the Machine.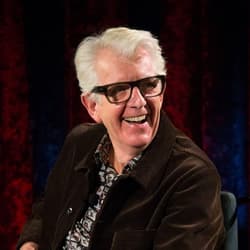 Nick Lowe
Renowned rock/pop singer-songwriter and producer with three top-ten hits to his name and noted collaborations with Elvis Costello, Dave Edmunds and Johnny Cash.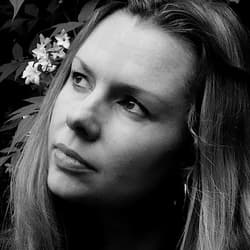 Rebecca Austen-Brown
A classical recorder player who went on to study at the Royal Academy of Music and the Guildhall School of Music and Drama. She is a regular film session musician.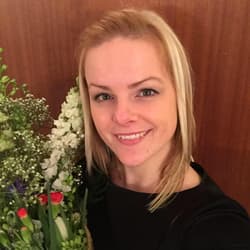 Sarah Gallop
A professional soprano opera singer, having successfully completed her MMus Vocal & Operatic Performance at Birmingham Conservatoire.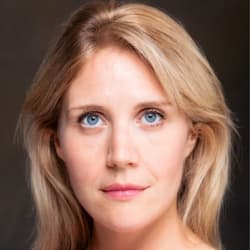 Louisa Tee
A trained as an actress at the Royal Welsh College of Music and Drama, then singing at Trinity College of Music and the English National Opera. She has worked in the chorus of Opera Holland Park.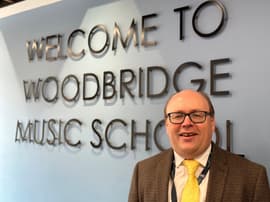 Meet the staff
Jonathan Woodley, Director of Music
Having joined Woodbridge School in 2023, Jonathan has a Master's degree in Education from Anglian Ruskin University, including research projects in improving composition teaching, he also achieved a Music BA Hons.
Jonathan studied composition with Alan Bullard, specialising in Electro-Acoustic composition, and also plays the Tuba as well as the electric and classical guitars. He's played Bass guitar professionally while touring with Little Shop of Horrors and has been a finalist for the Classic FM Music Teacher of the Year award. Having played in and with numerous local orchestras and brass bands, he currently plays Bass guitar for the Ipswich MU Big Band and Tuba with the Wolsey Orchestra.
Working with Suffolk and Norfolk SCITT for 25 years, he was responsible for managing secondary Music teacher training. Jonathan also holds a position as an examiner for GCSE and A level Music.
The latest news
All of the latest Music news from Woodbridge School.
This academic year has certainly been one of change in the Music department, so being able to hold our Instrumental…
Lucky audiences were treated to fabulous performances of Shrek JR by Years 5 and 6 from our Prep School this…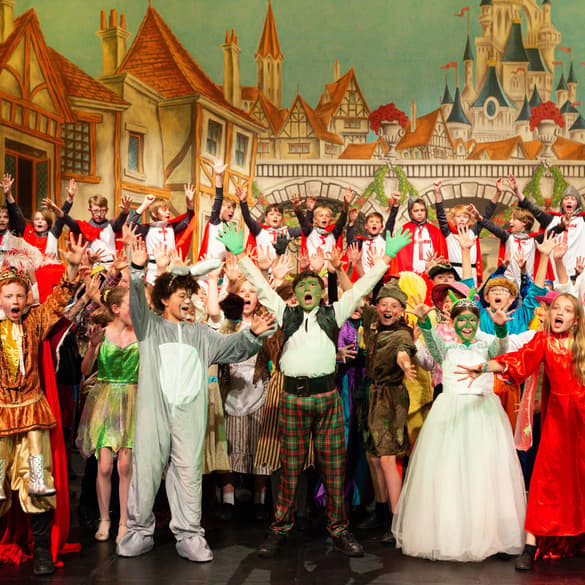 Last Wednesday 18 GCSE and A level music students travelled to London's West End with Mrs Kent and Miss Barnes, to see…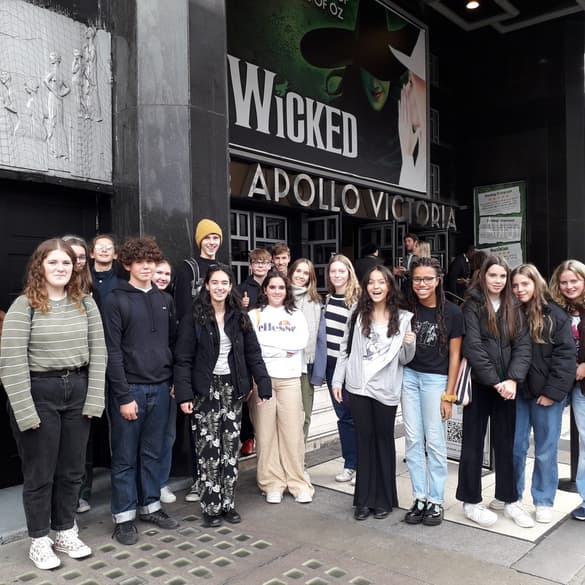 Last Thursday was indeed a delight as our Evening Of Music For Lower Strings took place. Mrs Kent reports on the musicians…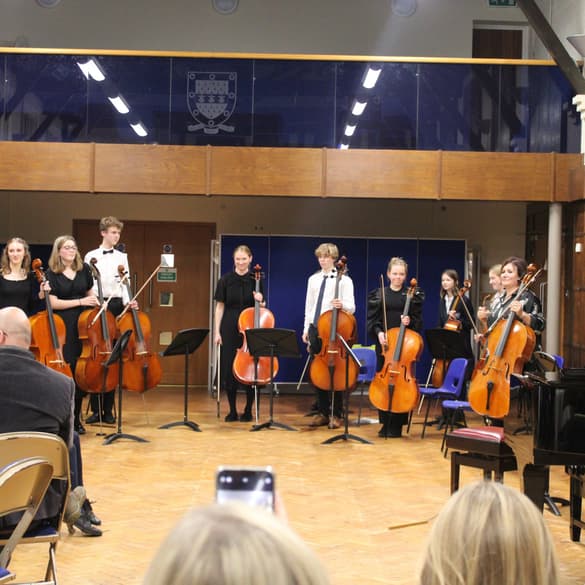 Want to see for yourself?
In addition to our open days, we welcome visits from parents and children looking for the right foundation for life ahead. We'll be happy to show you around and answer any questions you have about our School, staff and the support we offer our students.
Set up for life
Want to book a visit or make an enquiry? Please get in touch.