A Day in the Life of a Woodbridge Boarder
While boarding students are fully integrated into daily life at Woodbridge School, they benefit from more structure than most thanks to their on-site 'family' at School House. With time for work, study, sports, socialising and relaxation, a boarder's schedule allows them to live life to the full.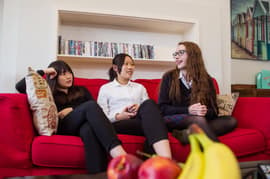 The atmosphere and ethos
A boarder's day might usually begin and end with everyday activities in the company of their extended family and time for private relaxation or study, but the hours in between are filled with potential.
If you're ambitious, creative, curious and driven, you'll enjoy the combination of engaging classroom lessons and challenging co-curricular activities, incorporating creative arts, sports and a host of exciting interests – ensuring a balanced, well-rounded schedule.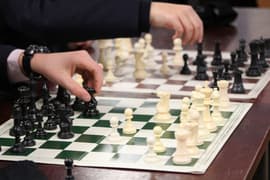 Mornings and evenings
Students wake up at 7.30am (unless they like to wake up sooner!), with a quick registration taken before breakfast at 8.00am. From breakfast, they go straight into School for registration at 8.40am and then Session 1 starts at 8.50am.
After their school day, which will usually include after-school extra-curricular activities, students return to School House for evening registration at 5.55pm before supper in the Tuckwell Dining Room. From 6.30-8.30pm Monday-Thursday, quiet time is set aside for individual study or contemplation, before an evening call at 8.30pm and an hour of relaxed free time. On Friday, students get a little more time for supper before an hour of quiet time and then more free time from 8.05pm. Times for being inside and lights out are consistent throughout the week and suitably staggered across the student year groups.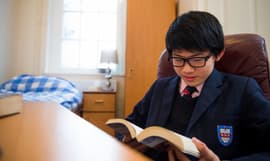 Time to study
With boarding students ranging in ages from Year 7 to Year 13, they'll be covering a wide range of subjects at varying stages in their development. But they all have one thing in common: the time and space to concentrate on their studies outside of the classroom in a well-suited, supportive environment.
School House is equipped with calm areas for working, or students are able to study quietly alone in their safe, secure rooms.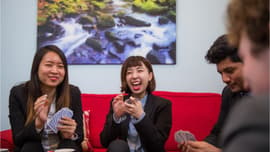 Tutor groups
Every day at 10.40am, students gather in their tutor groups to spend half an hour discussing any thoughts or issues on their mind.
Tutors announce notices and then the group talk openly about their progress and ways to approach homework or other tasks. It's also an opportunity to think about future options as well as have fun with quizzes, House competitions and projects. Friendships made here often last far beyond school.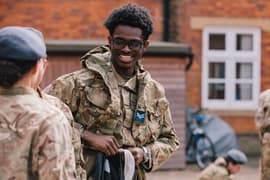 Co-curricular activities
Placing equal importance on what happens both inside and outside the classroom, students take part in the huge variety of clubs, groups, ensembles and teams in lunchtimes and after school on a daily basis.
In addition to the co-curricular activities after school and on Friday afternoons, boarders get to enjoy full weekends of activities, including educational trips, house events, soirees and recreational outings, with time also for quiet contemplation or relaxation.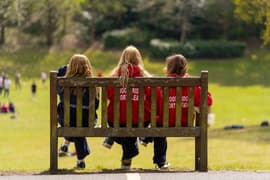 Break and lunch times
Breaks and lunch times are obviously big highlights for all students. As well as giving their minds a breather, allowing time to recover between classes, it's a chance to grab snacks, find a spot to relax within our grounds or shared spaces, and socialise with friends.
Senior School students enjoy the student-run tuck shop near the School House, while Sixth Formers are permitted to leave the School grounds to get coffee or lunch in town.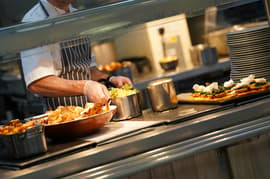 Communal meals
Students enjoy all their meals in the Tuckwell Dining Hall, with everyone relaxing and sharing in the communal atmosphere. Our catering staff prepare nutritious and delicious dishes onsite everyday, with food sourced locally to the highest standards whilst maintaining our environmental ethos.
From meat-free Mondays and Fish Fridays to our daily salad bar, there is something to meet all palettes including an allergen menu and provision to meet any other specific dietary requirements.
The boarding house gives us time to get our work done with support and then socialise too. I really like the boarding house environment.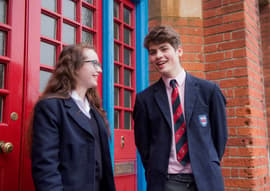 Pastoral care and wellbeing
Being away from the family home for extended periods can be stressful for some young people. The Housemaster and staff are always available to provide support to boarders with everything from confidence to exercise, mental health and progress at School to ensure students lead positive, proactive lives.
A student's time here should be happy and fulfilling, and every student is fully supported to be the best they can be.
Want to see for yourself?
In addition to our open days, we welcome visits from parents and children looking for the right foundation for life ahead. We'll be happy to show you around and answer any questions you have about our School, staff and the support we offer our students.
Set up for life
Want to book a visit or make an enquiry? Please get in touch.