Co-Curricular Activities
Every Friday afternoon, classroom studies end and our co-curricular programme begins, giving students further opportunities to learn with others, gain new life skills and shine as individuals. These activities provide valuable leadership, teamwork and life skills, helping to enhance students' character and self-belief and build stronger friendships. Learn more below.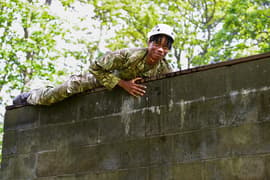 Complementing the
academic curriculum
Students in Years 7 and 8 take part in an extra games session, while nearly all those in Year 9 join the Combined Cadet Force or the Duke of Edinburgh's Award scheme. From Year 10 onwards, students can choose from a number of activities devised to aid the development of skills such as leadership, organisation, communication and enjoyment. Most activities will lead to nationally recognised awards and certificates, which are becoming increasingly important for university entrance.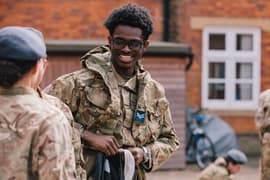 Combined Cadet Force
Service training in the CCF provides the opportunity for young people to exercise responsibility and leadership, and learn from the services how they can best develop as individuals.
Each section engages in their own service training and cadets can take part in a wider range of adventurous activities including flying, gliding, parachuting, sailing, shooting and climbing.
Being a member of the section has helped me gain in confidence and independence, as well as developing my leadership skills and self discipline.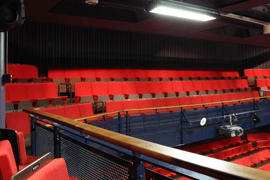 Model United Nations
The Model United Nations provides an exciting opportunity to take part in grand debates – not only within the School but also nationally and occasionally internationally.
Students research a country they are allocated and represent this country's interests at special forum events, where they'll discuss serious issues such as wars, climate change, human rights abuse, terrorism and rising debt.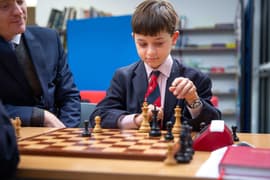 Chess
Woodbridge is one of the very few schools in the world to have a full-time chess teacher – International Master Adam Hunt – who has also coached the English junior teams on many occasions at World and European Junior championships, as well as recently becoming Co-Head of the English Chess Accelerator Programme for top juniors in the country.
The School is officially recognised as an English Chess Federation (ECF) centre of excellence, and we can cater to every level of experience.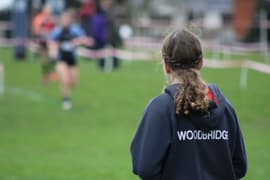 And many more!
With students able to set up clubs on their own initiative, you'll find a huge variety of after-school, pre-school and lunchtime activities to get stuck into. From hockey to basketball, drama, music, theatre support, Japanese and much more, there is plenty to choose from. Clubs and societies will change termly and an up-to-date list will be published at the start of every term detailing where and when activities take place.
The latest list can always be found via the Parent Hub.
Want to see for yourself?
In addition to our open days, we welcome visits from parents and children looking for the right foundation for life ahead. We'll be happy to show you around and answer any questions you have about our School, staff and the support we offer our students.
Set up for life
Want to book a visit or make an enquiry? Please get in touch.