A facility for all the community
Fully operational and constantly buzzing with rehearsals, shows and events of uncommon breadth, style and standard, students are not only able to practice their performance skills, but also get valuable experience in all the technical aspects of an exciting, professional production.
The Seckford Theatre reflects the commitment of both Woodbridge School and the Seckford Foundation to benefit all in the local area.
In addition to staging numerous School productions, the Theatre has welcomed local groups such as the Deben Players, The Company of Four and The Eastern Angles, alongside national companies such as The Royal Ballet and the Royal Shakespeare Company.
A versatile performance space
The Seckford Theatre is designed to be used in multiple configurations, able to meet all kinds of production needs. Various layouts are able to accommodate conventional stage performances, full-floor presentations, in-the-round shows and more.
Our Theatre team are more than happy to talk over the individual requirements of any prospective shows.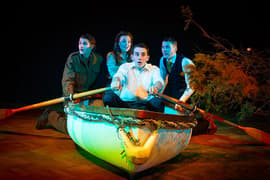 Nurturing talent
As part of the School's curriculum, students are given a broad understanding of Drama through study of recognised texts, practical performance and devising their own scripts, with thorough analysis at every stage.
Woodbridge School's Drama department is associated with LAMDA, the oldest drama school in the United Kingdom, founded in 1861. It is also the largest statuary speech and drama award body in the country. From Year 7, students are able to sign up for weekly LAMDA lessons, on their own or with a friend. This personal tutelage, delivered by our exceptional LAMDA staff, is a great way to develop performance skills whilst gaining confidence.
While co-curricular activities also include Drama clubs for the Prep, Senior School and Sixth Form, students are also able to explore the practical and technical aspects of staging a professional production, from theatre lighting and sound to set builds, stage management and promotion.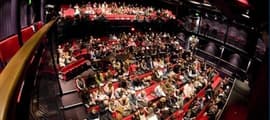 Upcoming events
To see what our renowned theatre has scheduled over the coming months, book tickets or find out about hiring spaces for private use, take a look through their dedicated website.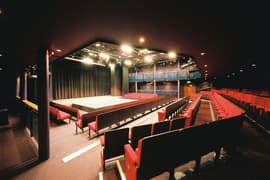 The setting
Woodbridge School students develop their individual talents and interpersonal skills in some of the finest facilities in the region.
To take a closer look at the School's top-class amenities, click through to our section dedicated to exploring the School.
Want to see for yourself?
In addition to our open days, we welcome visits from parents and children looking for the right foundation for life ahead. We'll be happy to show you around and answer any questions you have about our School, staff and the support we offer our students.
Set up for life
Want to book a visit or make an enquiry? Please get in touch.