Opportunities to excel
We offer regular competitive opportunities with matches, played on a weekly basis, against other local schools. The focus is very much on providing the right level of challenge to ensure our students love the game and make excellent progress.
Alongside games afternoons students can take part in after School and lunchtime practices, there is also a performance programme where those identified will receive additional position specific and conditioning work.
Format
Michaelmas Term: XV's Rugby (reduced numbers for younger age groups) with a focus on tactical and team development.
Lent Term: Continued technical development alongside 7's Rugby for applicable age groups.
Competitions and special events
Rosslyn Park RFU National 7's Rugby Competition at U13 and U14.
RFU National XV Rugby Age-Grade Cup Competitions.
Notable achievements
We are proud to consistently have students selected for the Northampton Saints DPP, and that we are able to offer appropriate support across the different aspects of physical, mental and technical and tactical development.
Connections
We are delighted to continue as the main sponsor of Woodbridge RFU Youth Section.
Alongside our Head of Rugby Jamie Gage, professional and international level experience and expertise is also offered by Dr Lou Rickard and Carlton Littlechild.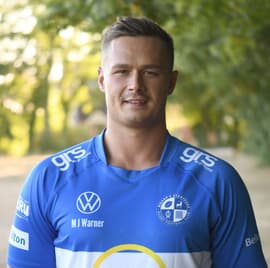 Meet the staff
Jamie Gage (Head of Rugby)
Jamie began playing rugby at the age of 18 and continued throughout university where he played for the Sale Sharks ASSE Academy.
Jamie has played National 2 Ruby with The Preston Grasshoppers. As well as his UK Rugby experience, he's also played overseas for Brisbane, Australia's East Tigers, as well as The Dallas Harlequins in Texas, USA.
Currently playing for Bishops Stortford, he also has a wealth of coaching experience, having coached the Lancashire U13s, Saracens' Development Camps, and Club Rugby from Tag to Colts, he holds an RFU Level 2 in coaching, an RFU All School Programme.
The latest news
All of the latest Rugby news from Woodbridge School.
With match reports from our U12B, U13 and 1ST XV team, including a three team tournament and a triangular fixture, Mr…
Our U12B, U13 and U14 rugby teams have been out in force playing a tournament, a match and a derby….
It's been a hugely positive start to the rugby season for our players, with matches for our U12A, U12B, U13,…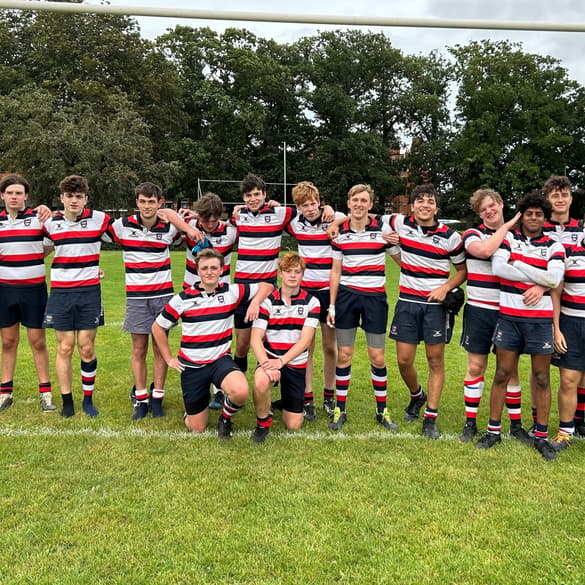 With various rugby matches for our U12, U12A, U12B and U14 teams last week, our match reports below hold details…
Want to see for yourself?
In addition to our open days, we welcome visits from parents and children looking for the right foundation for life ahead. We'll be happy to show you around and answer any questions you have about our School, staff and the support we offer our students.
Set up for life
Want to book a visit or make an enquiry? Please get in touch.