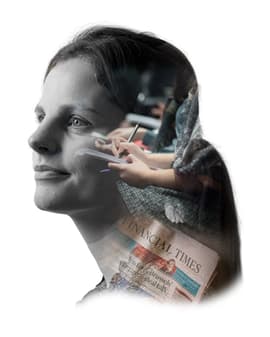 Laura Hughes
Political and Diplomatic Correspondent, Financial Times
Laura was a student at Woodbridge School from 2005 – 2010 and studied Drama, English and History at A Level, continuing her studies with a degree in History from the University of York.
Having wanted to be a journalist from a young age Laura took many steps to help realise this goal. She began interning at newspapers from the age of 16 and during her gap year interned for a Sri Lankan newspaper in Colombo. She was the editor of her university newspaper and worked part-time at the Sunday Times as a researcher during her final year studying. She says that the extra-curricular activities she did at school such as Debating Society and Model United Nations definitely helped with confidence and public speaking – very useful skills to have when she has to go on TV/Radio and talk politics on behalf of the Financial Times.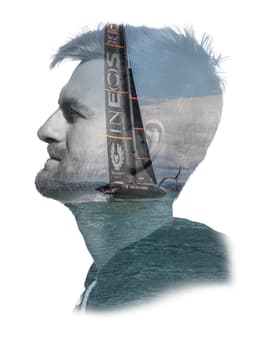 Tim Carter
Manufacturing Team and Sailor, INEOS TEAM UK
Tim began sailing at Waldringfield Sailing Club whilst a student at Woodbridge School.  Describing himself as 'not the most academic student' he was able to take advantage of the other opportunities available to him during his time at School from 2002-2010.
A keen sportsman he kept his sailing for the weekends so he could participate in all the sports Woodbridge could offer him including rugby, hockey and cricket.
A Business Administration degree at Portsmouth University meant he could continue sailing as much as he wanted. From a young age he competed in sailing competitions both nationally and internationally and his results were good enough to enable him to join the British Sailing Team, the squad training group for people wishing to represent Great Britain at the Olympics and other major events. He joined the America's Cup team in 2014, initially on the operational and business side.  Alongside this he continued sailing at a high level and in 2019 was given the opportunity to join the sailing team full time, competing in the actual race in 2021.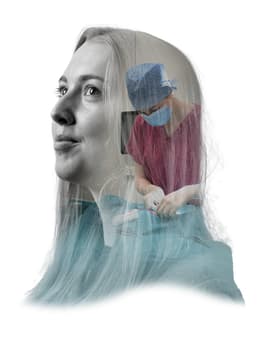 Emma Liddell
Veterinary Surgeon, Melton Vets
Emma first thought about becoming a vet when she was 13, it had been suggested to her as a job because she loved animals and was consistently achieving good grades. Initially worried that she would be too squeamish she found out through work experience that this wasn't a problem for her.
Work experience is incredibly important for vet school applications so she worked in farms, stables, kennels and practices prior to her university application. Emma's family dog was registered with Melton Vets, and during Year 13 she was offered a Saturday job with the practice which was more invaluable experience for her. A student at Woodbridge from 2004-2013, A Levels in Biology, Chemistry and Latin went hand in hand with being able to use Seckford Scheme on Friday afternoons to volunteer for work experience each week. All this preparation paid off and Emma studied Edinburgh University's Bachelor of Veterinary Medicine and Surgery five year programme before coming back to Suffolk to work at the surgery where it all began.
Want to see for yourself?
In addition to our open days, we welcome visits from parents and children looking for the right foundation for life ahead. We'll be happy to show you around and answer any questions you have about our School, staff and the support we offer our students.
Set up for life
Want to book a visit or make an enquiry? Please get in touch.