Friendly or competitive and inclusive
We focus on every student as an individual, working towards getting the best out of them and ensuring they enjoy playing the game as well as learning skills. A number of students will not have played Netball before, and we cater for their needs just as well as those of our more experienced and/or elite players. The growing participation of students playing Netball at our local clubs demonstrates the sheer love and enjoyment of the sport.
Playing Netball at Woodbridge
On average, during the Netball term we field around 20 teams across the board (in each age group), which includes A to C or D teams. At senior level, we have a 1st and 2nd team who play competitive fixtures in the local league as well as friendly matches. Senior Social Netball groups sometimes have the opportunity to play friendly matches during the Michaelmas term.
Students are offered Netball in games lessons during the Lent term at Senior School, and also as a co-curricular activity throughout both the Michaelmas and Lent terms at the Senior School.
Fixtures and competitions
Every girl in Year 7 to 9 has the opportunity to play in a competitive fixture and teams are entered at every level from U12 to U19 (A, B and C teams where possible), into the local South Suffolk League.  Friendly matches against other local schools are also played. This season (2022-2023) Woodbridge School has entered both the Sisters n Sport National Cup and the Independent Schools Netball Cup at U15 and U19 level.
Special events
During the netball season Woodbridge School competes in the South Suffolk Netball tournaments at U14, U16 and U19 level. We have also enjoyed senior netball tours, playing against teams from Bath and Brighton University and schools in the local areas. Our U15 and U16 girls are very much looking forward to their mini tour to Nottingham in February 2023, where they will also be able to watch some Netball Super League games.
Successes include
U13A, U14A, U15A and U16A teams all won their respective South Suffolk Leagues (2021-2022 season)
U12A team were unbeaten in 2021-22 season and both the U12A and B teams will compete against each other in the U13A league this season (2022-23) as they came 1st and 2nd in their respective tournaments throughout 2021-22 season
Two teams (U14 and U16) went through to the County finals (2021) and both reached Regional finals (2022)
U19 and U15 teams have enjoyed tough competition in both the Sisters n Sport and Independent Schools Netball Cups (2022-23 season)
Two teams (U14 and U16) went through to the County finals in 2022; both have reached the regional finals which take place in Hertfordshire in January 2023
Notable achievements
A number of our girls in Years 7 to 11 have gone on further and have been selected as part of either the Suffolk Development, Satellite or County teams. Two girls are currently part of the U13 South Suffolk Satellite Academy Netball squad and two more girls are part of the U15 South Suffolk County Academy squad.
We also have two Year 11 students who has been part of the Saracens Mavericks Thetford Futures Academy for the past two years.
Meet the staff
Naomi Sanders (PE Teacher and Netball Coach)
An extremely motivated and enthusiastic physical education teacher and Netball coach, Naomi knows that it's just as important students enjoy Netball, as they play well and with a passion for the sport. With a wealth of experience at various levels, Naomi has previously played and competed at County and Regional level in netball from U14 to U18 level as well as volleyball at U18 level. She is a current Club and Open East Regional player for Christchurch Ladies' Netball Club, where she plays with never-ending passion for the sport, something she always demonstrates to students. Committed to supporting each and every individual player, as well as each team; Naomi works hard to develop students' Netball skills and an understanding of the game, enabling them to become the best players they can be, whilst enjoying the sport.
Avril Gray (Netball Coach)
Ex-International Netballer
Level 2 Netball Coach
Coach and Chair of Ipswich Ladies Netball Club
The latest news
All of the latest Netball news from Woodbridge School.
Our netball report holds details of our U14 and U16 teams who secured a place at the County round of…
Our U14 team played their first round fixture in the Sisters n Sport Cup against a strong Norwich side at…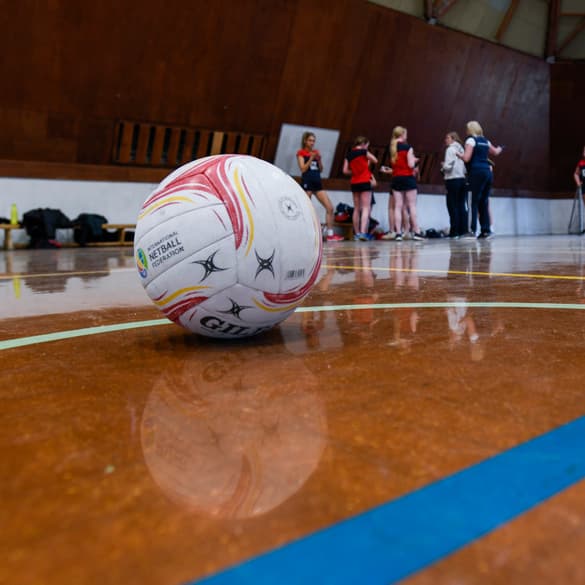 After what can only be described as an extremely successful season all the teams should be congratulated on their effort,…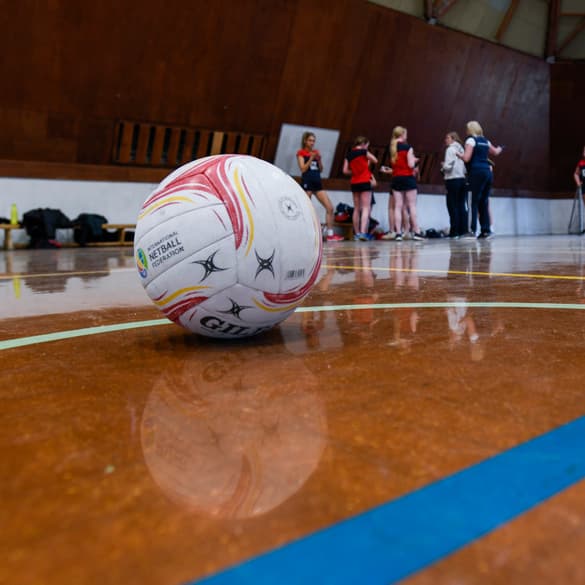 Our U16 team of Year 11 players travelled to Norwich on Monday to play their first round match in the…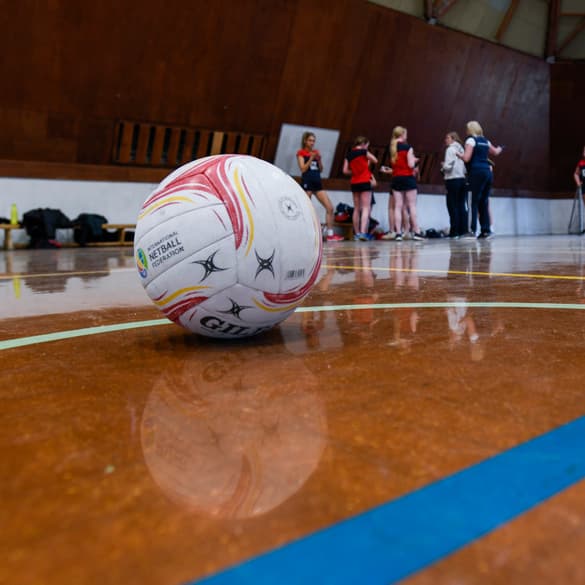 Want to see for yourself?
In addition to our open days, we welcome visits from parents and children looking for the right foundation for life ahead. We'll be happy to show you around and answer any questions you have about our School, staff and the support we offer our students.
Set up for life
Want to book a visit or make an enquiry? Please get in touch.