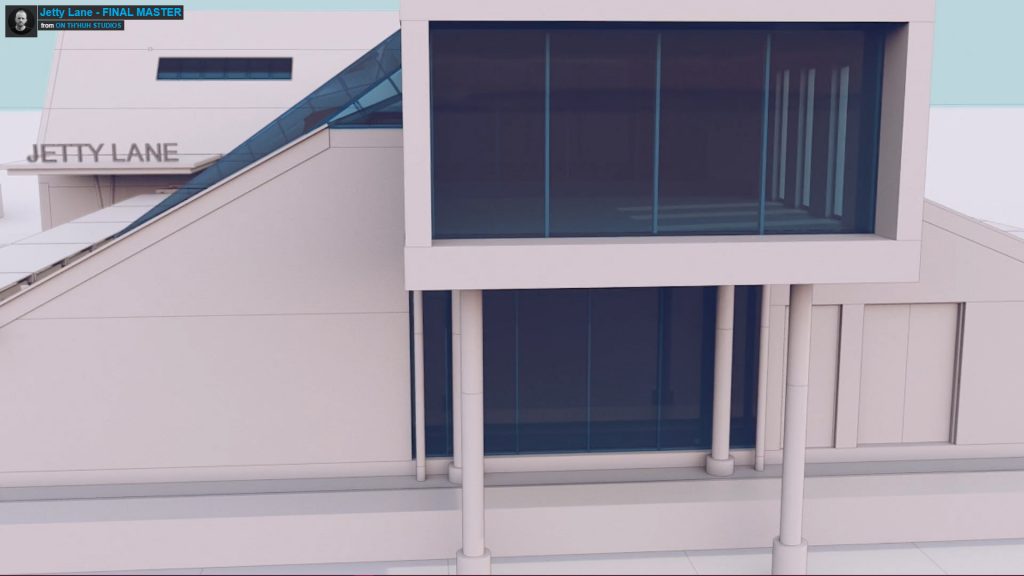 Year 12 students recently participated in a discussion with members of Jetty Lane's team, and were invited to be part of a consultation focusing on what might make Woodbridge more youth friendly as well as what new groups, organisations or activities would be welcomed in and of benefit to Woodbridge and the surrounding areas.   
Keen to involve young people in all aspects of the charity, Jetty Lane recently came into School to meet with and speak to a number of Year 12 student about the charity, the trustees, recent developments, how students can become involved as well as how the charity would in general.

Students were divided into groups to discuss questions devised by Jetty Lane charity's trustee Sue Gray, coming together at the end of their discussions to present their thoughts and proposals.
Students were also presented with a proposal and asked to submit a response outlining why they think Jetty Lane is important as well as asked what facilities they believe should be included in the new Centre, for 2022 and beyond.
Students were extremely engaged and excited about the prospect of being part of the consultation process for such an important and worthy project for the School's town, and look forward to seeing the build progress and their suggestions and proposals being incorporated into the overall planning and purpose for the Centre.
Jetty Lane, a Community Interest Company based in Woodbridge aims to support the social, cultural and wellness needs of those living – as well as generations yet unborn – in the town. Recognising a lack of purpose-built accommodation for community groups, artists and for office space in Woodbridge, the charity is fund raising to professionally and effectively create a landmark Centre for the town for these purposes. The Centre, much needed by a diverse and rapidly growing community, will be purpose designed, sustainably built and future proofed, benefiting many people, groups and organisations in Woodbridge and the surrounding areas – for generations to come. https://jettylane.org/learn-more