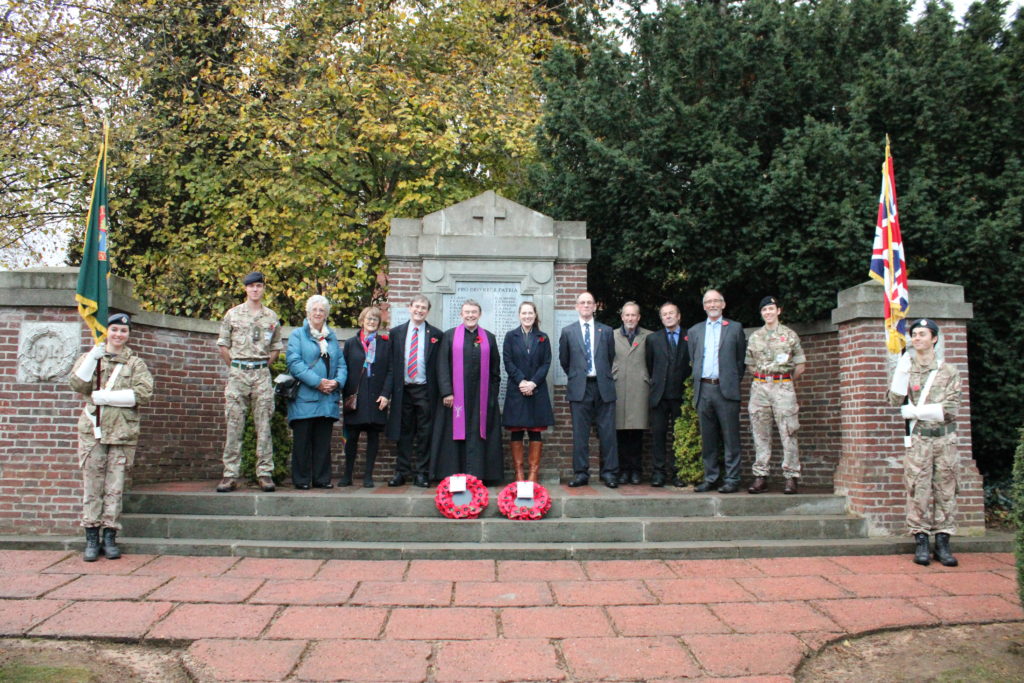 The War Memorial that stands in Woodbridge School grounds is 100 years old this year, unveiled and dedicated in 1921 by Canon Dudley Symon, Head at the School from 1921 to 1947.
The Symon family extends considerably, with many having attended Woodbridge School, including the grandson of Canon Symon, Neil Symon (an Old Woodbridgian 1966 – 1970). Neil has recently completed extensive research in order to collate and share individual biographies for all 93 Old Woodbridgians remembered on that War Memorial.
He and his family visited the School on Friday 12 November 2021 to meet with the now Head, Shona Norman, to tour the School ahead of a commemorative service attended by the entire School (in various locations), from Reception through to Year 6 at the Prep, and from Year 7 to Year 13 at the Senior School.  During that service, all those involved in and affected by war over the years, particularly those remembered on the memorial were remembered as the School and community stood still and silent for two minutes.  Community is a key value for everyone at Woodbridge School, as is remembering and recognising the lives and sacrifices of those who were involved in war and conflict. 
You can read all the details of those who had fallen here