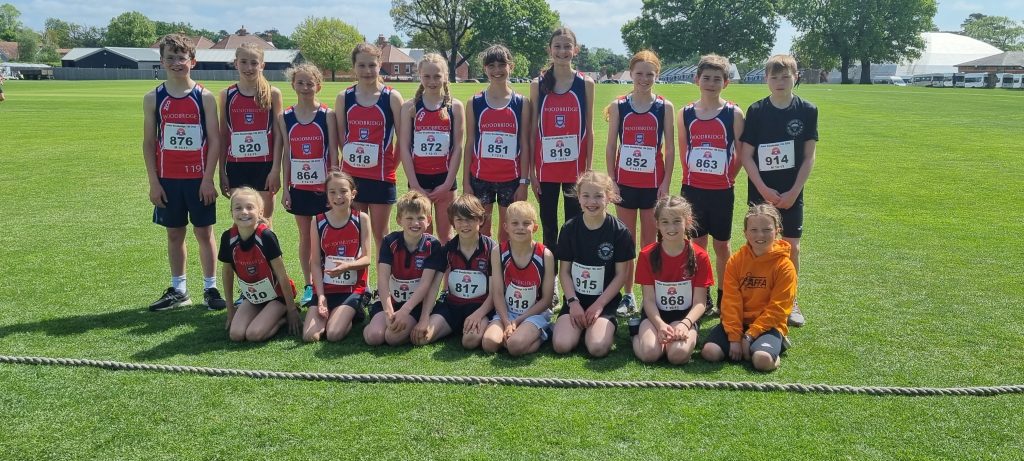 Last weekend on Sunday 8 May, the Woodbridge 10K and Junior Race took part in the town, with many students, staff, family members and friends of the School taking part. The fact that the race takes place outside the King's Head public house happens to be a wonderful co-incidence since it was here that the School was originally founded in 1587.
The event, which has raised over a million pounds for local charities over its 40-year history, aims to raise funds for five local charities this year including Jetty Lane, Seckford Almhouses, Project 21, 4yp and the Motor Neurone Disease Association. Alongside Adnams, Fenn Wright, Barker Gotelee, East of England Co-op and Notcutts, to name only a few, Woodbridge School was proud to sponsor the event.
Our report includes athletes in the top 10 overall (top 20 for the Junior Race) as well as student prize winners.
Woodbridge 10K and Junior Race
Sunday 8 May saw Woodbridge School play a major part in the hosting of the annual Woodbridge 10K, with both the 10K and Junior Race starting just outside the School gate. With near perfect weather, the Junior Race was a sea of red with so many Woodbridge School vests near the front.
Such is the standard of our senior athletes now, that Woodbridge School had podium places in the main 10K race with both the men and the women.
Year 11's Ruby led the women's race from start to finish in what was a first ever 10K for the 15 year old, finishing in a very quick 38:17 on a tough course. She finished 26th overall in a field of 658 finishers. Quite an achievement for someone so young! Year 13's Kit raced to the line in the men's race, moving from 5th with about a mile to go to finish on the podium in 3rd overall with a fast time of 34:15. To have two students on the main race podium is quite something.
In the Junior Race Woodbridge School athletes were ever present on the age group podiums. In fact, in some age groups Woodbridge School athletes won all three medals.
Congratulations to the following top 20 overall or age group medal winners:
6 Obi(Y11) 5:12 Bronze M14-15
7 Jasper (Y8) 5:13 Fourth M12-13
8 Digby (Y6) 5:13 Gold M10-11
9 Dexter (Y5) 5:22 Silver M10-11
10 Charlie (Y8) 5:22 Gold F12-13
11 Alfie (Y5) 5:25 Gold M9
13 Otis (Y5) 5:25 Silver M9
14 Felicity (Y7) 5:27 Bronze F12-13
17 Romilly (Y7) 5:30 Fourth F12-13
18 Sophie (Y7) 5:33 Fifth F12-13
19 Eloise (Y8) 5:39 Sixth F12-13
20 Charlie (Y5) 5:40 Bronze M9
21 Alice (Y6) 5:42 Gold F10-11
27 Marina (Y6) 5:52 Silver F10-11
49 India (Y5)6:11 Bronze F10-11
In total there were 107 finishers in the Junior Race with many more Woodbridge Prep School athletes. Congratulations to every single person that took part and the Woodbridge School athletes who filled 14 of the top 22 places in the Junior Race!!
Please note: Many of our students, staff and parents will have competed for clubs, sponsors or just as unattached. For that reason we have not been able to list everyone, but we do of course congratulate every finisher and we sincerely hope you enjoyed the day as much as we did.