13 U16 hockey players represented Woodbridge at the regional qualifying tournament. With no time to train together as a team and only one substitute the team was prepared for a tough challenge. Woodbridge finished joint third on points but had to settle for fourth place due to goal difference. The school can be very proud of this group of players – their performances today and how they conducted themselves.
We started poorly the first half against eventual winners, The Leys. A much improved second half performance set the team up for the rest of the day despite losing this game heavily. Alfie Agar scored for Woodbridge after good linking between Hugo Kelleway and Oliver Whiting.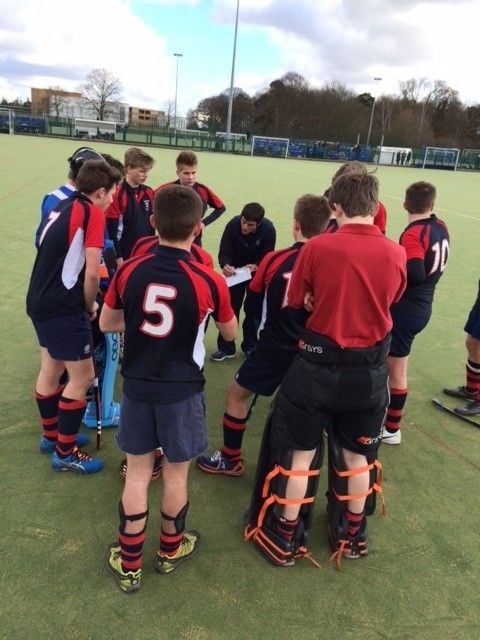 The second match against Greshams saw Woodbridge cause the first upset  of the day. A very good team performance, and some important saves from Felix Kibble in goal, lead to a very exciting 0-0 draw. Fatigue started to set in but the boys dug deep and were unlucky to lose the third match against Watford 0-3. Watford scored two penalty strokes during this match and Woodbridge had several chances.  A good performance from Woodbridge not being reflected in the scoreline.
The final match of the day was a scrappy affair. Woodbridge played the better hockey and dealt with the fatigue better than their opponents from Samuel Whitbread College. The players showing great character to win 1-0. Alfie Agar the scorer again.
It was very encouraging the improvement in skills, decision making and positional play throughout the day. Jasper Beaumont particularly impressed with how he took information on board and implemented it. James Meakin stepped into various positions during the day to good effect, possibly saving his best game for last. Tim Smith had good impact once we got more ball to his side of the pitch. Jack Grant lead by example and gave 100%, despite getting battered and bruised. Jakob Hatfield, Alex Farquharson and Will Pilkington were solid in defence stepping up their marking and distribution fantastically as the day progressed. Hugo Kelleway made an impressive return from injury being outstanding all day.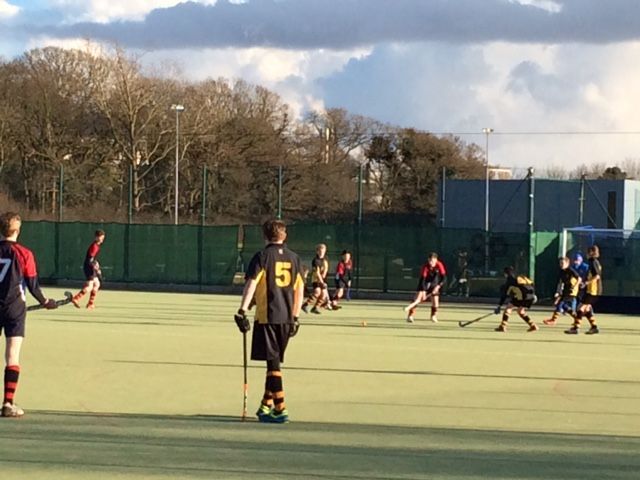 Forwards Oliver Whiting, Abraham Hew and Alfie Agar worked tirelessly and impressed with their work rate, especially in the press.  Goalkeepers Miles Budden and Felix Kibble were kept busy and the stood up to the test well.
Player of the day: Hugo Kelleway.