Eight (yes eight!) School records were broken at Sports Day this year, you can read more about them and many other achievement from our Head of Athletics, Mrs Scahill.
Mrs Scahill, Head of Athletics
Sports Day is back!  It was amazing to see and hear the whole School out there, with parents too, creating a real atmosphere.  The weather was kind, the students were on excellent form, and there was lots of support from the side lines.  Team spirit was high and it was brilliant to hear the students cheering each other on and congratulating and sharing in each other's triumphs.  We had two brand new commentators, Mrs Johnson and Mr Morton, who formed a great double act and kept everyone informed and entertained.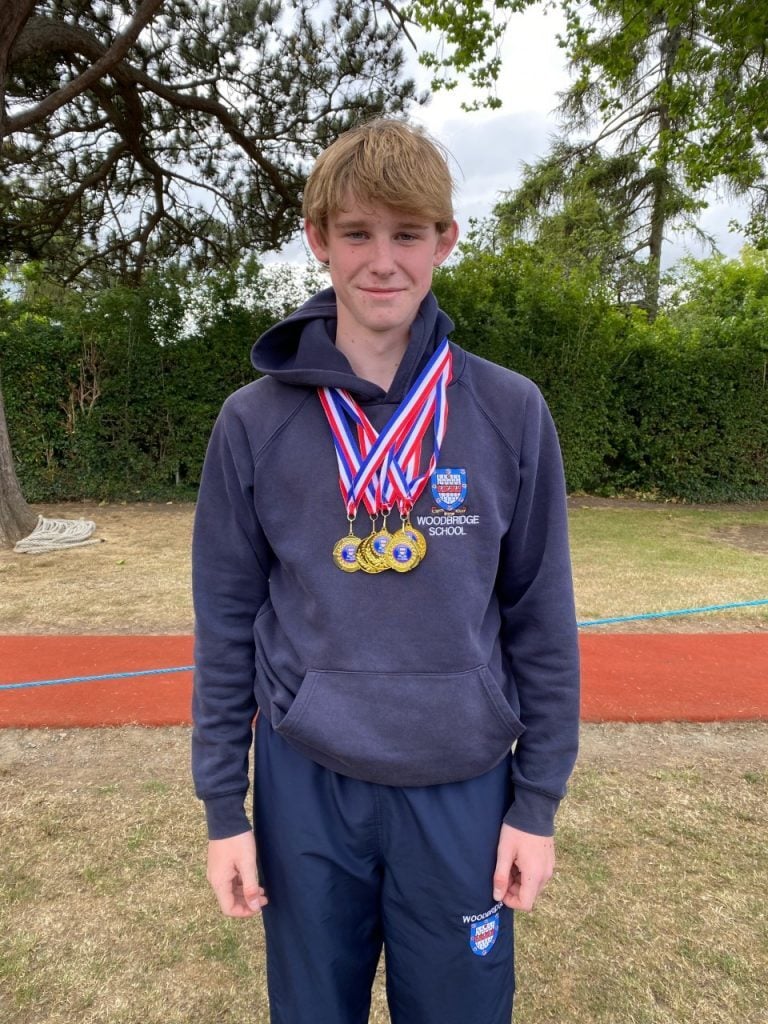 There were many personal bests and records broken, including Year 10's Ethan who was our record breaker of the day with four broken; 38.70s 300m, 6.00m long jump, 4 x 100m relay and 12.30m triple jump which dates back to 1977. Year 10's Nancy also broke two records; 10.69 shot and in the discus threw 33.71 which was 4 metres more than the previous record,( in the discus 33.71m) and will be representing Suffolk in the hammer at the English Schools Athletics Championships in Manchester on Friday 8 July. Year 7's Oliver broke the shot put record achieving an impressive 9.11m, and Year 7's Georgia broke the record for 300m record in a time of 49.38s.
The Year 10 Seckford Boys relay team of Oscar, Tolly, Toby and Ethan broke the Middle Boys 4 x 100m record in a time of: 48.56s.
Victor Ludorum and Victrix Ludorum results:
Year 7 Boys: winner Oliver 38, 2nd Tom 30, 3rd Oscar 24.
Year 7 Girls results: winner Georgia 34, 2nd Issy 34, 3rd Emma 29.
Year 8 Boys results: winner Sam 30, 2nd Jasper 28, 3rd Alex 26.
Year 8 Girls results: winner Lyrah 38, 2nd Eloise 30, 3rd Margo 30.
Year 9 Boys results: winner Oser 38, 2nd Archie 33, 3rd Isaac 29.
Year 9 Girls results: winner Lara 40, 2nd Georgia 32, 3rd Eve 27.
Year 10 Boys results: winner Ethan 43, 2nd Xander 28, 3rd Harrison 26.
Year 10 Girls results: winner Nancy 42, 2nd Charlotte 26, 3rd Flo and Rose 24.
Senior Boys results: winner Henry (13)31, 2nd Charlie (13) 30, 3rd Mauricio (13)29.
Senior Girls results: Winner Ella (12)32, 2nd Lucy(12) 29, 3rd Iris (12)26.
House Results: Annott remained unbeaten on 1322, Seckford 1306, Burwell 1213 and Willard 1113.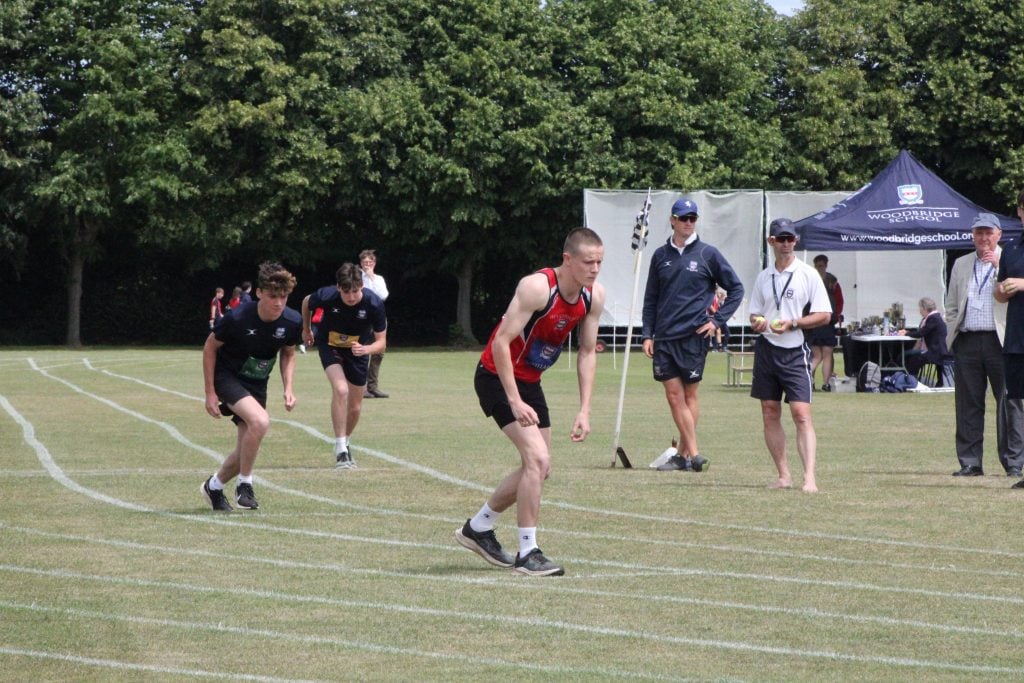 Well done to all of the competitors for giving their all and many thanks to all of the staff involved on the day and in the lead up to Sports Day.   
We wish Huw, Jasper and Romilly good luck for Monday 4 July when they compete for the East Region in the National Prep School athletics Championships in Nuneaton; and to Nancy, Ruby and Henry competing for Suffolk on 8/9 July in Manchester in the English Schools Athletics Championships.
Sports Day action photographs are available to view and buy from Richard Weller – Poley Photography.
https://www.rwpphoto.com/gallery/sports/sports/
Parents will have been emailed the access code via School email.