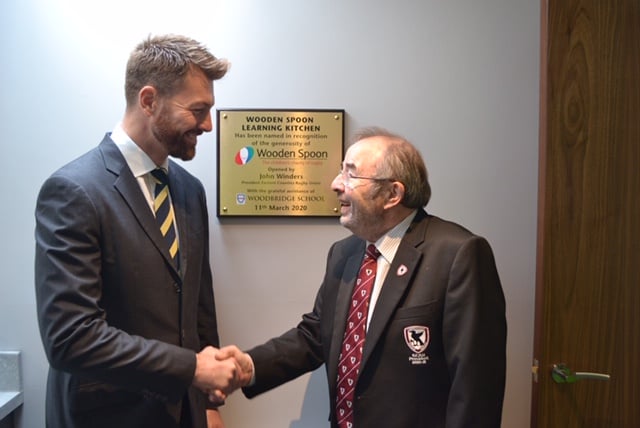 The efforts of the Woodbridge Sports department in their fundraising for the WoodenSpoon Charity.

Yesterday (11 March) Mr Devir, Head of Rugby at Woodbridge School met with John Winders, President of the Eastern Counties Rugby Union. To open a 'Learning Kitchen' at the Porch Project in Hadleigh, Suffolk.
Derek Grimwood, Porch Project Manager described the new facility as "Somewhere where young people and their family will be able to learn about food hygiene and healthy eating across the family unit."
The kitchen is just part of a larger upgrade to the centre, which was established to in 2009 give people between the ages of 11-20 somewhere to go and socialise.

The School helped raise the money with WoodenSpoon ambassadors Ollie Phillips and Tamara Taylor at a Dinner and Silent Auction back in November 2019 which raised an amazing £4,500.

Pupils were also treated to master classes from both Ollie and Tamara which has led to more Girls rugby wit hour first fixture on 26th March 2020.

Well done to Mr Denvir and the team for all their work in fundraising for such and excellent cause.