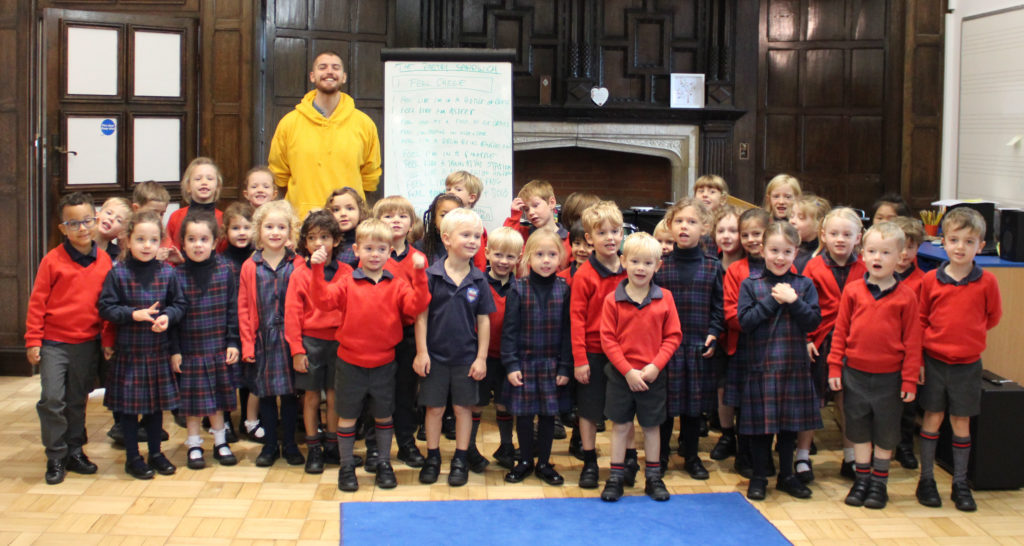 The Prep School celebrated National Poetry Day last Thursday 7 October, with a visit from professional poet Lewis Buxton. An artist-in-residence at the Norwich Arts Centre, Lewis inspired the children to create and recite poetry promoting our CLICK skill of communication.
Each year group spent time with Lewis during which he held poetry workshops with the children, encouraging and inviting them to explore and express their feelings in the form of poetry creation.
In particular, Reception and Year 1 children developed a wonderful poem about how they feel, working with what Lewis considers the three ways of expressing our feelings in poetry: through truth, lies and by being stange! Lewis encouraged them to think about how we talk about and express our emotions, working with abstract nouns, adjectives and a range of other ways of expressing ourselves and likening our feelings through the language we use.
I Feel Like Cheese, a poem by Reception and Year 1 children:
I Feel Like Cheese
I feel like I'm in a bottle of glass 
I feel sad like a field of grass 
I feel like peeping in hide and seek 
I feel I'm a drum being banged on 
I feel I'm in a pineapple 
I feel like a train at a station 
I feel like a beach eating an apple 
I feel like a slimy frog 
I feel rainbows and love and dogs 
I feel like everything in the world!