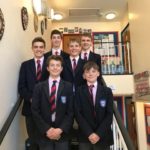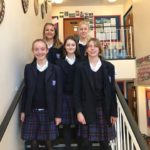 For the first time ever, the National Schools Cross-Country Cup is coming to Suffolk with Woodbridge set to host this highly competitive sporting event next Saturday 24 November. This is a huge honour and we are very excited about such a large and prestigious event being hosted in the school grounds.
Organised by the England Schools Athletic Association (ESAA), the competition final will include pupils from some of the top sporting schools across the country. The national final is an incredibly competitive event and a highlight in the cross-country calendar; any of the 8000 secondary schools in England can enter this competition and after a County and Regional round of elimination it is only the top 27 schools left to battle for team honours. Woodbridge has two teams competing in the event- the inter boys and the inter girls. It is an amazing achievement for them to have got this far and we very much hope the school community will come along to support our teams on the day! The first race starts at 1pm. Parking will be available on the school site until 12.30pm, but St Mary's school will open their field opposite the Senior School top gate to accommodate late arrivals.
Pictured here are our two competing teams- the inter girls (minus Bea Thomas) and the inter boys. Good luck to all competing!