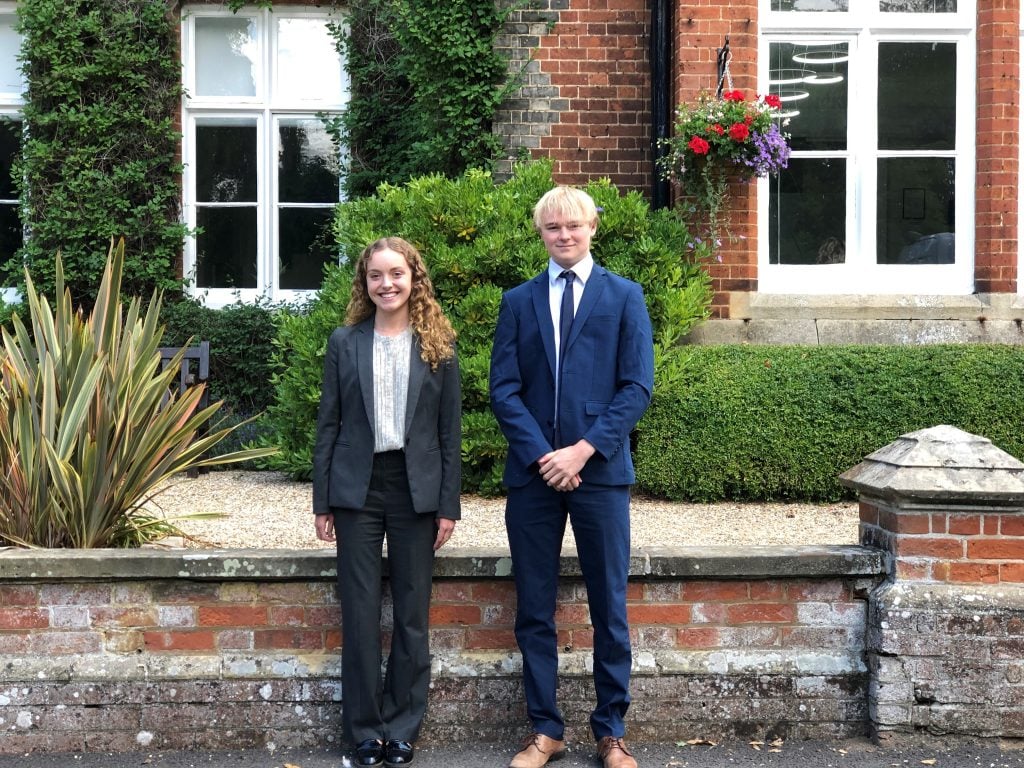 Our new Heads of School Amy and Oliver have already begun introducing themselves formally to our School community as they attended assembly this week.  Apparently their nomination for the roles was a complete surprise to both of them; you can read more about their reaction as well as their thoughts, aspirations and ambitions for their new roles as we met with them recently. 
Oliver
"Being voted to become Head Boy by my peers and teachers felt incredible – but I was completely and utterly surprised when Miss Norman asked to meet with me and confirmed the decision. It was a role I'd always admired and aspired to achieve, but I didn't really know how to react, think or feel – apart from being really happy. The opportunity to be there for other students, to help and advise them, as well as those just coming into our community into Year 7 or at other points through School, is something I'm particularly looking forward to. I'm also keen to lead by example, ensuring I'm approachable and someone students can turn to for advice or support.
Looking ahead in life, it's clear the skills that this responsibility is going to provide me with, particularly leadership skills will be of use to me at work and throughout life. it's also clear It's going to help me to understand how to achieve balance in terms of managing the role and my studies – but I'm confident I'll be able to do that and I'm really looking forward to the challenges and opportunities that lie ahead through this role in the next academic year."
Amy
"I've been at Woodbridge School for 13 years, this School has shaped my childhood and my future, so to be nominated and appointed as Head Girl gives me the opportunity to give something back, it's an absolute privilege. Although the announcement came as a surprise, I was of course absolutely delighted to be appointed. It's going to be a wonderful opportunity to learn new skills and degrees of responsibility that I've never been subjected to before, providing a bridge between the staff and student voice. My goal is to be completely approachable, empathetic and to establish as well as maintain relationships in the School community; I'm hoping to support as many of our students as is possible.
I'm looking forward to learning more about myself as well as those in the School community – old and new. I hope beyond anything that I'm able to enhance my communication and collaborative skills, and improve upon everything that I know will be needed and involved in terms of delivering this role to the best of my ability. I know these skills and others will equip me well to manage the challenges of life beyond School, both academic and personal."