On Wednesday our Junior 1 Girls cricket team met and played against RHS on our main cricket pitch in School.  Mr Walsh reports on the match, the players and score in his report.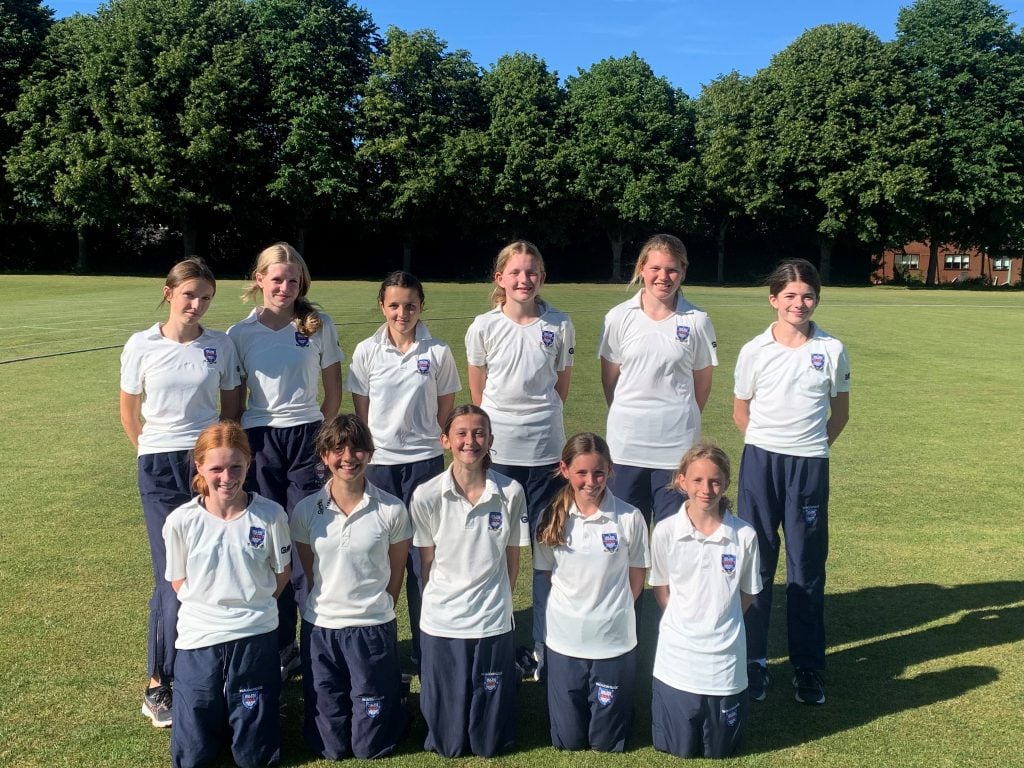 Woodbridge vs. RHS – Match Report from Mr Walsh
On a glorious sunny Wednesday afternoon the Junior 1 Girls cricket team had their last game of the season at home against RHS.
Woodbridge won the toss and chose to bowl first.  Some fantastic bowling and an early wicket helped restrict RHS to a low total going into the final overs.  The last over was down to Year 7's Amelie P whose job was to keep RHS from scoring.  Not only did she do this but she managed to take 4 wickets in a row, an incredible achievement, which meant she finished with figures of 5 wickets for 15 runs.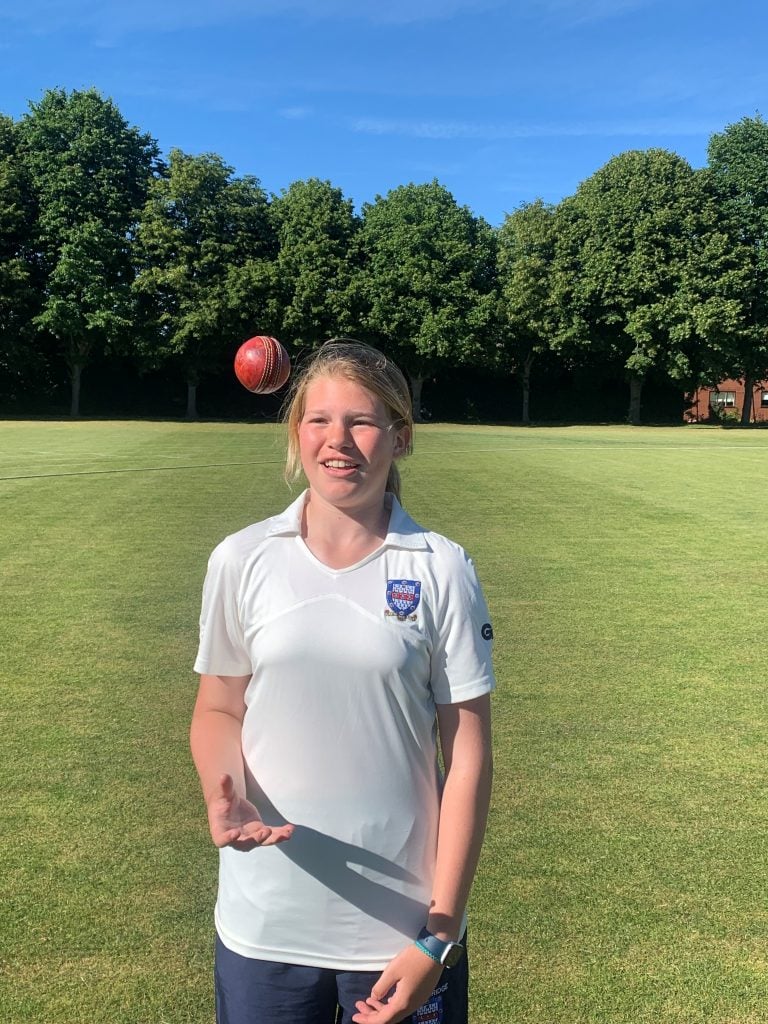 With a target of 103 to chase, Woodbridge started extremely well with Year 7's Frankie F playing some lovely straight drives. RHS took some quick wickets but this meant Year 8's Bea M came to the crease and showed some great shot selection and running between the wickets scoring a well-deserved 21.  
Woodbridge managed to get the total with a couple of overs left and the match was captained fantastically well by Year 8's Lily M.
Well done to all the girls involved in the team throughout the term.