Juniors against Norwich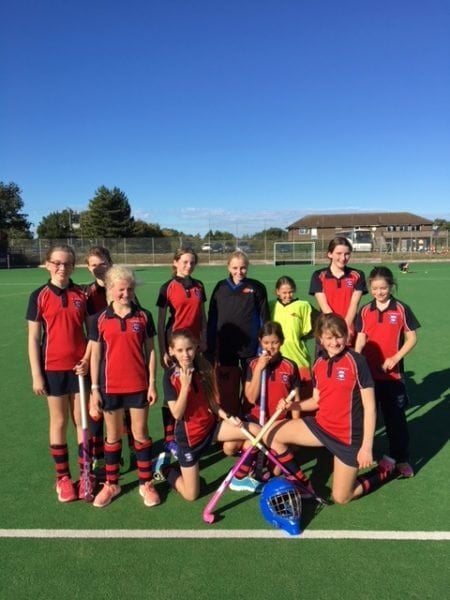 Two reports in so far from the six-team extravaganza played at the Harleston Magpies' ground: The fifth team had great success having started off a little shakily.  Norwich unfortunately went ahead with a goal that teased its way past our defenders and goalkeeper, but we responded quickly thanks to a great goal by Isla.  Settling down a little after this initial excitement, we started to pass the ball round well, especially at the back.  Perdi and Alice linked expertly together, and during our next attack Isla scored again amidst great excitement.  Great saves by Matilda kept us ahead going into a second half in which Lucia, Havannah and Jasmine all played really well, putting in some great tackles in the midfield and defence.  They were well supported by Evie, Olivia and Poppy, and at the back our second half Goalkeeper, Faith, kept the opposition out with a string of fine interceptions.  We continued to dominate with two more fantastic goals both coming from Alice to win 4-1.
It was harder going for the fourth team: despite having most of the possession and much of it in our attacking circle, we could not find the net to score and were unlucky to concede twice against the run of play. Eloise had a particularly good game and was tenacious in closing the play down and gaining possession of the ball. Ananya also had a strong game in defence alongside Charlotte H and Charlotte C. The opposition nominated Year 8 Kitty as the player of the match.
All the girls should be very proud of themselves.