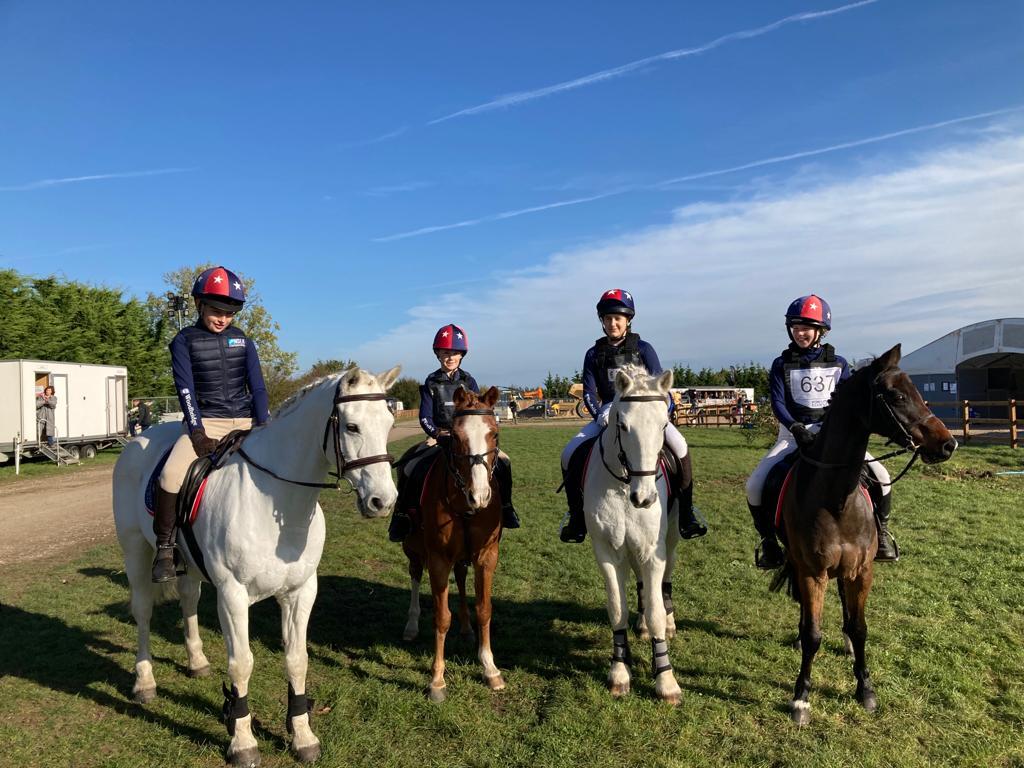 Over half term our equestrian teams were competing at the National Schools Equestrian Championships, held at Keysoe, Bedfordshire over the weekend of 22nd to 25th October, with schools from around the country attending. The students were kept busy taking part and competing in dressage, show jumping with style, eventers challenge and the regional points league.
The School had one team and two individuals qualify in dressage, although Ada (Y11) couldn't compete as an individual as she had changed horses, and you are only able to compete on your original horse.  Lily (Y?) competed in the novice category, and achieved a smashing 9th place with 68.75% out of 34 starters. 
The mixed team were riding at prelim level with Katie (Y12) and Phia (Y10), whilst Lily (Y12) and Ada (Y11) were riding at novice level. Katie (Y12) rode a super test for 63.52% (although we all felt it should have been higher!), and Phia (Y10) gained a whopping 73.33%! 
Up next were Ada (Y11) and Lily (Y12); although she'd had very little warm up time as she was jumping just 20 minutes before, Ada rode a calm test for 64.04% while Lily gained 62.12%. 
The majority of the team had been jumping prior to their tests but managed to get their heads back to dressage and behaved in a calm and professional manner, something we can all be very proud of.
With 24 teams in total, Woodbridge came in 11th overall, the team can look forward to the next competition.
In show jumping with style two teams competed over two high and technical courses; riding really well and all coming away with rosettes. Both courses had tricky lines and fences that the team hadn't seen before, but they all did a fantastic job, especially stepping up to that level of competition.
The 70cm team came in 9th place out of a strong field – well done to Phia (Y10), Zac (Y7) and Harry (Y7).
The 80cm team which comprised of Phia (Y10), Lois (Y9), Harry (Y7) and Zac (Y7) finished in a great position of 7th place.
Our show jumping team did equally as well with Oscar (Y11), Katie (Y12), Ada (Y11), Eve (9) and Lois (Y9) riding fantastic rounds on some very technical and up to height courses.

A great experience for all the Woodbridge riders, competing on a higher level of course than they do locally; they look set to continue to qualify for many more Nationals to come.
Well done Woodbridge!