Behaving charitably and supporting those in our School and local community, is one of the principles upon which Woodbridge School was built.  Students, within their houses, work to raise funds for individual charities each year including The Teapot Project, Suffolk Wildlife Trust, RDA Woodbridge and Zest (part of St Helena Hospice, Ipswich), and this year has already seen tremendous effort from every student!  Working towards winning a cup in recognition for their charitable efforts, each house holds a number of different events or takes part in sponsored activities in order to raise money, and below we report on just a few of the activities which have taken place recently as well as those that have taken place supporting other causes close to the hearts of those at School. 
Seckford House – The Teapot Project
A delicious cake sale was held by students of Seckford House earlier in March, raising a grand total of £218.50!
A sweet sale, found students selling everything from lollipops, Haribo and mystery pick n mix bags of sweets, recently and unsurprisingly (everyone loves sweets!) reported a fantastic turn out from the School community, money is still being collected and counted (we have to make sure all the sweets are sold!) and we'll update this in the future confirming the amount raised.
The Teapot Project which works to stop unsold supermarket and farm food from going to waste, rescuing and redistributing it on a Pay As You Feel basis. Helping to reduce food waste and hunger, the charity is based in Woodbridge. For further information, including how you can support the charity, please visit About – The Teapot Project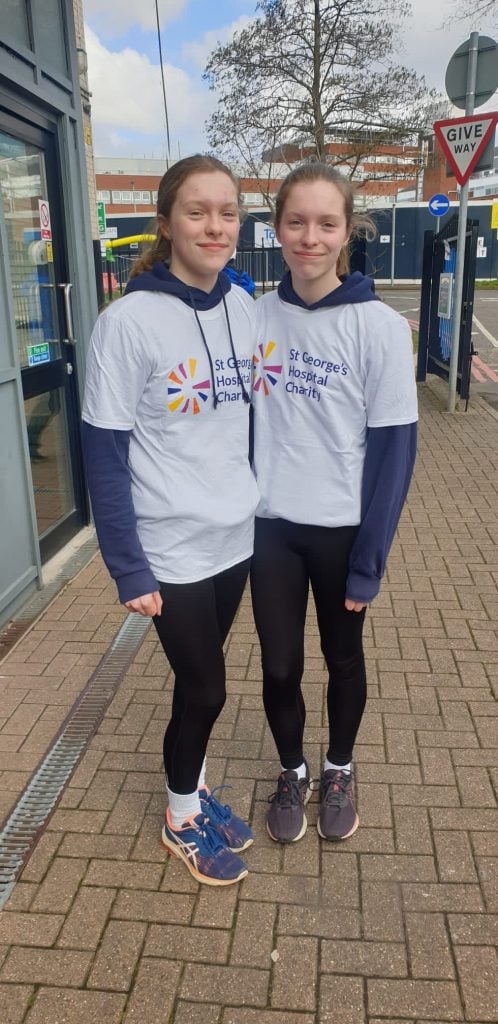 Florence and Charlotte's abseil
Florence, Charlotte and their mum Jules, recently abseiled down a 13 storey building, The Pelican Hotel next door to St George's Hospital, in aid of their cousin Izzy Wilson, and her Smile Fund. Izzy sadly lost her fight against Leukaemia a little over two years ago at just 11 years old, and the fund was set up as she had decided she wanted to repay the kindness she had received in hospital, but sadly she wasn't able to finalise her plans. Her parents set up the Izzy Wilson Smile Fund to make sure her wishes were put into action; raising money to help create a more welcoming and child-friendly environment, providing a range of child-friendly activities and supporting the wards with things that are over and above what is normally able to be provided.
Huge congratulations to Florence, Charlotte and their mum, they've raised almost £8,000 so far!