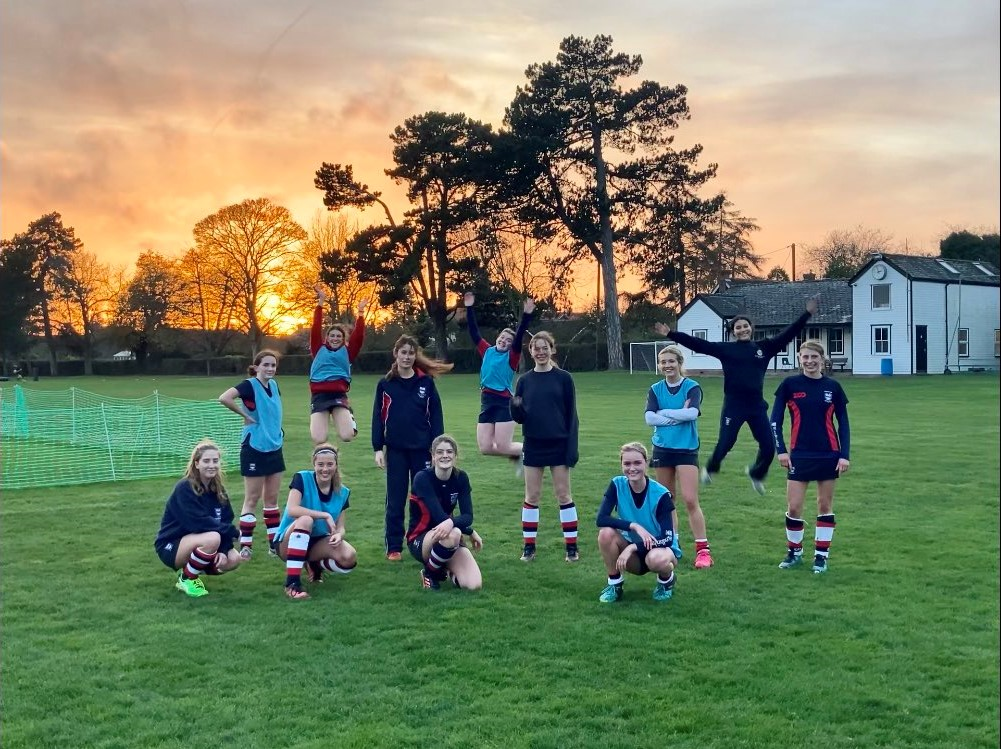 22nd January 2021
This past girls' hockey season in the Michaelmas Term will most likely be remembered by some as the 'season when we had no season'. Not a single match was possible, due to the COVID pandemic, and every school's determination to make sure that our communities are kept safe.
However, despite this, it has been the most positive season, with so many highlights and magic moments, which will be stand out in our memories for a long time.
It saw us return to a bit of grass hockey for extra-curricular practices at the start of term. For our pupils, this was something new and different (and difficult at the start), but they soon discovered that it was not all that bad – after all, teachers and parents learnt their trade on this surface, before we all discovered what possibilities arise from playing on astro. Long-term benefits gained from this spell on grass were improved receiving skills, increased appreciation for the value of a push pass, and establishing support play in key areas. The ground staff prepared and maintained such a good pitch, which made all this possible.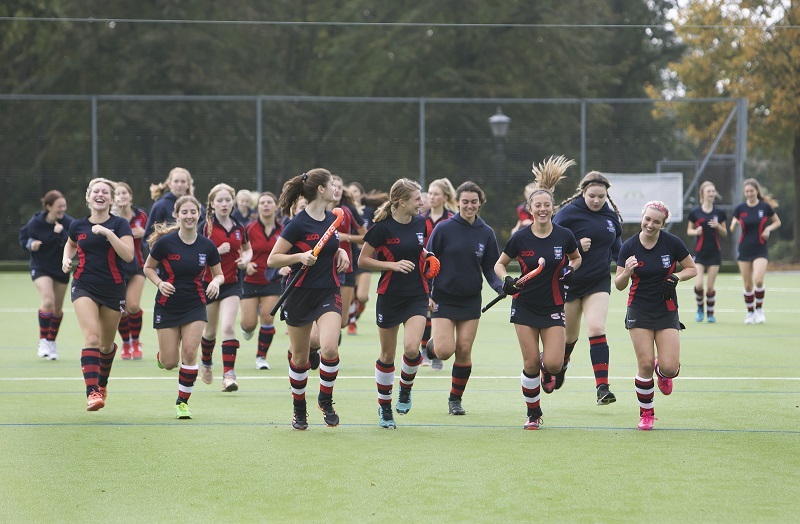 We experienced what many other schools 'have to put up with': travelling to a pitch off-site for games lessons. The pupils and staff took this in their stride, travelling to Tuddenham Road on hot September afternoons, adhering to travel guidelines, managing face coverings, doing registers, dealing with tractors, washing equipment… we have many stories to tell, and all did so well to maximize the time on the pitch to the fullest. How lucky we are to have our pitch just outside our door!
Then, at the start of October, first team Captain, Ianthe, and Co-Vice Captain, Sophie, led the Senior players onto the shiny new, state-of-the-art astro turf. Our Chair of Governors, Clive Schlee, got his first taste of hockey at the School. Miss Norman shared this special day with us, dressed for success in her new trainers, too, playing the first pass. Never before has a warm-up been done with such enthusiasm to just get playing (but we could not let our standards and good habits slip, now could we?). The pupils were buzzing, as were staff. The long-awaited and anticipated 'new astro' had arrived. It was no longer just a 'rumour' or talk of 'when we get a new astro'. Thank you to everyone who played a role in helping to make this possible for our pupils.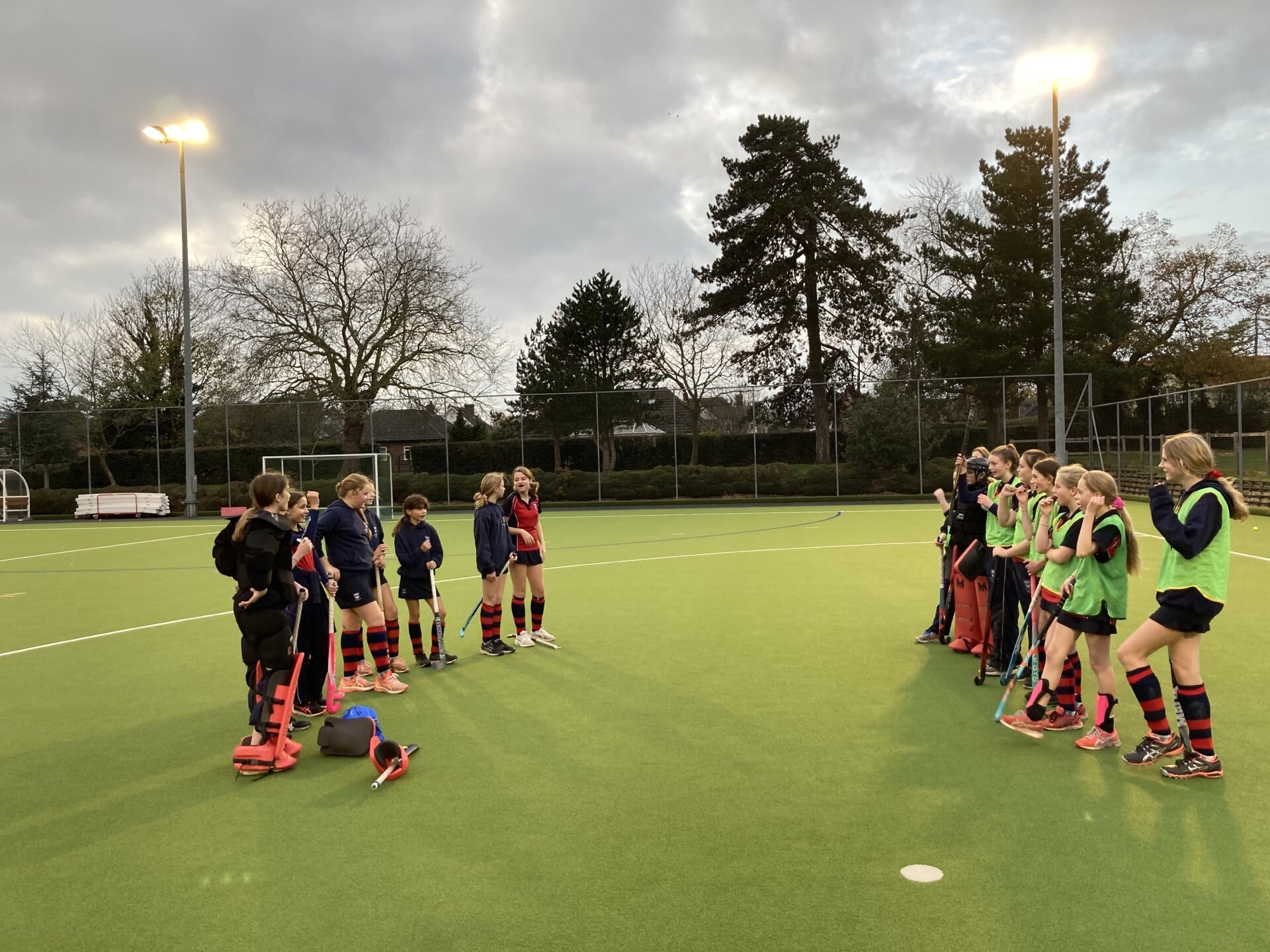 We have already seen the pupils benefit from the new surface, with new skills on show, sharp passing, and the shots at goal just fly! Our players' motivation has even gone up a level, as everyone cherishes and look forward to every chance they get to play. Internal year group matches, mixed matches and girls vs. boys matches brought out the competitive spirit in our sportswomen and sportsmen; no player or team wanting to be outshone by the other. Lower School internal matches during the second part of the term were particular highlights, leaving coaches speechless at the improvement, creativity and the team play on show. It was almost impossible to believe that it was the same group of Year 7s, who were following the ball like a swarm of bees at the start of term. And the goals… we have seen some crackers in training and internal matches, sometimes to the amazement of the goal shooter themselves! It just goes to show what can happen, if you are willing to try things!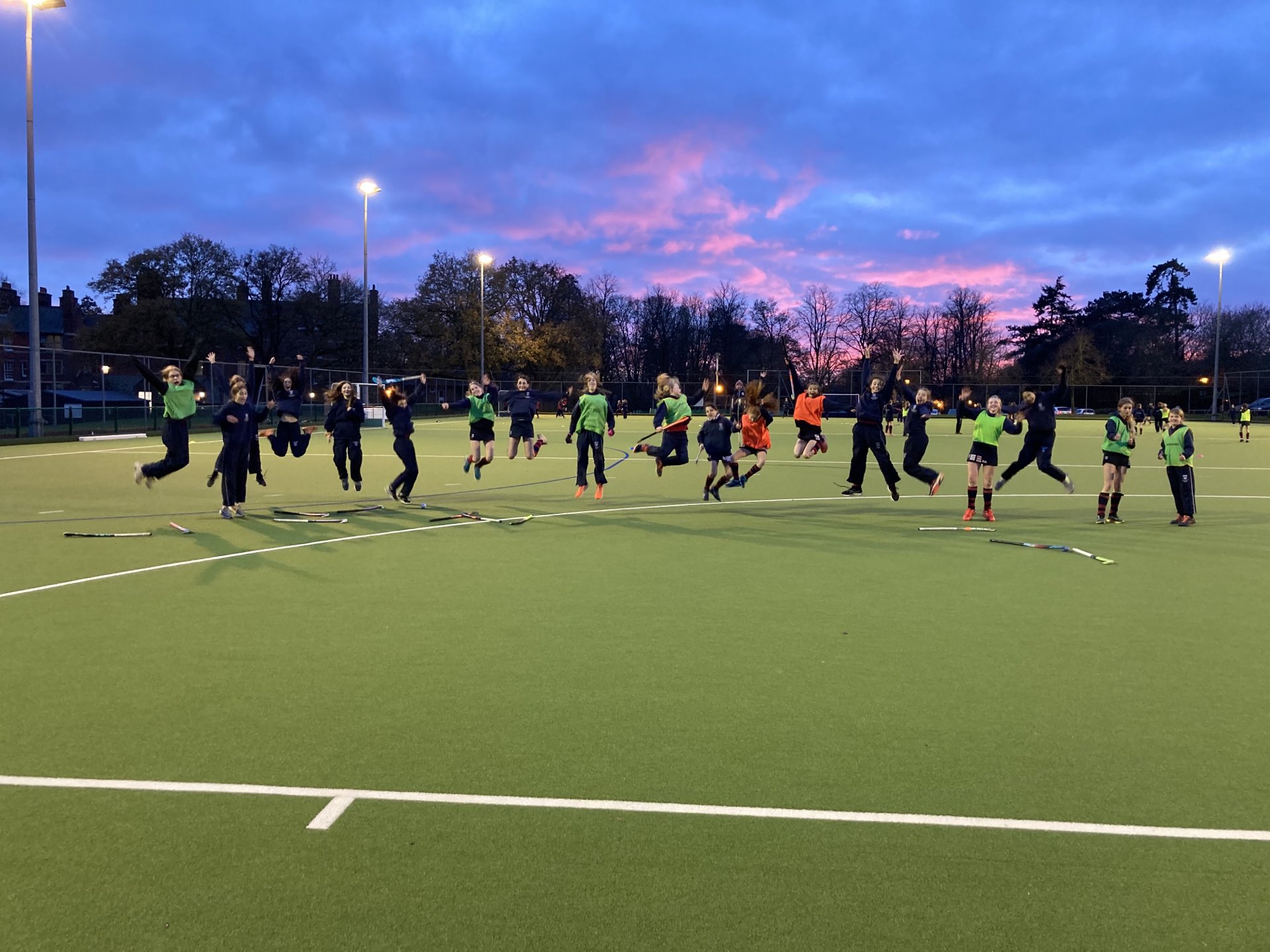 We have been inspired by the motivation and resilience of our pupils; sticking to learning and preparation, and working hard, despite the uncertainty about competitive fixtures. It has been the biggest privilege to see each player grow in confidence, venture outside their comfort zone, take advice on board and play without fear.
After-school practices for all year groups again saw record numbers (I feel like we say this every year now!). The Senior girls set the example in this and each practice was a joy…what a group! We hope we get to see them in full action this year still. Year 9 girls were inspirational in their motivation, desire to learn and constant improvement. 11-a-side hockey has definitely brought the best out in some. Year 10 ended the term so strongly, we wished that it could go on for two more weeks. The future is bright, indeed!
But, for now, we await the chance to play again!
Mariette Rix, Head of Hockey