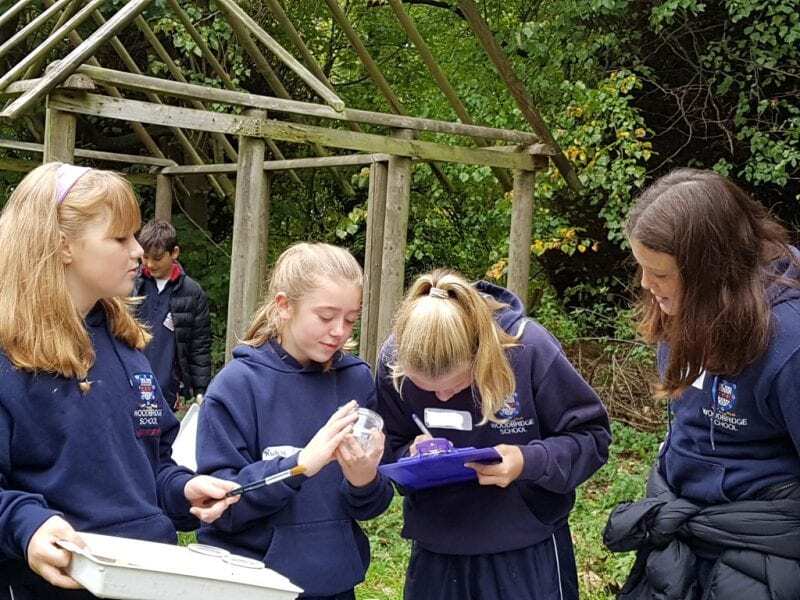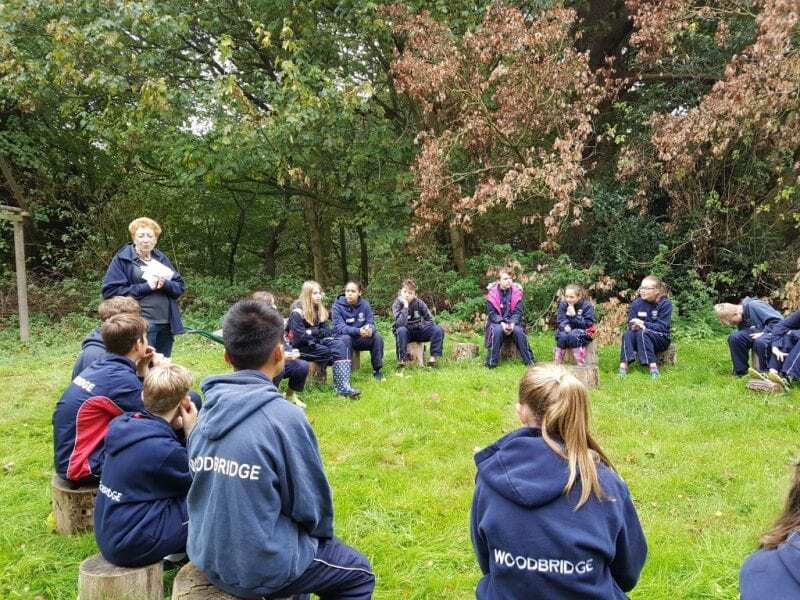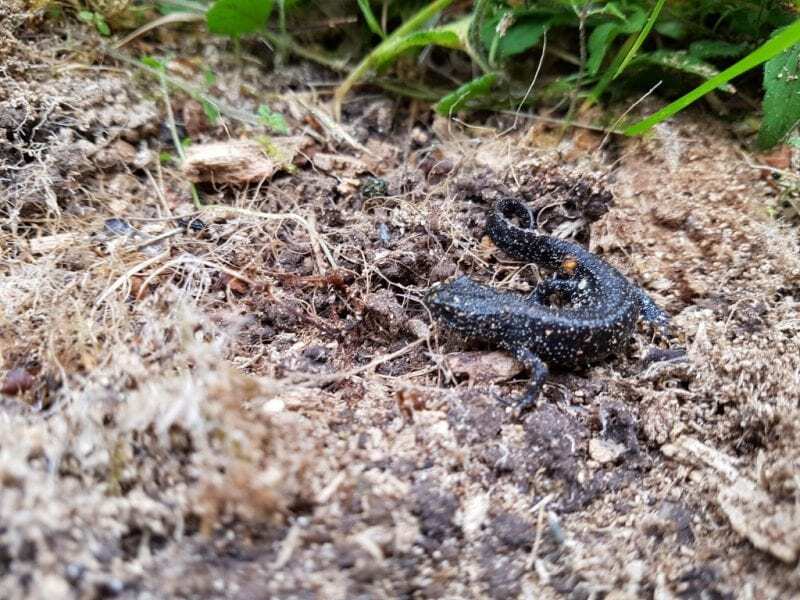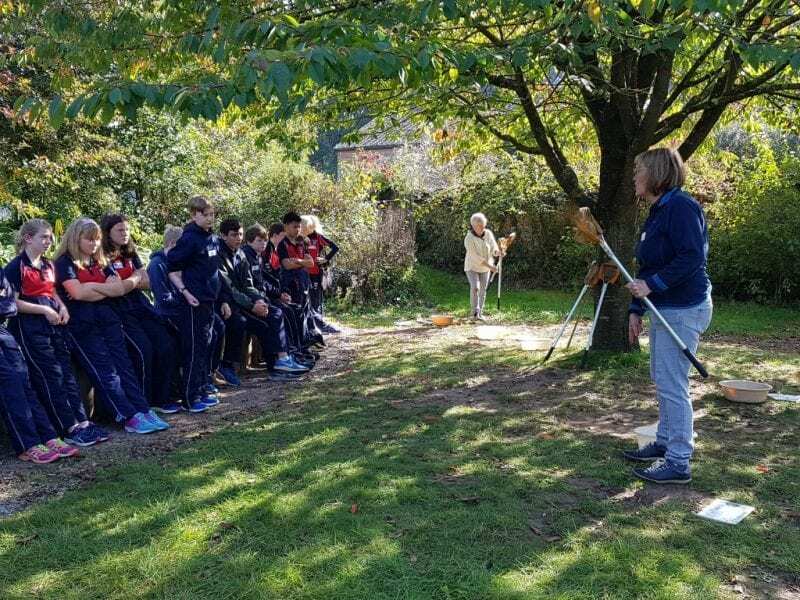 Unlike previous Year 8s going to the Green Britain Centre in Swaffham, this year's went to Foxburrow farm where they enjoyed such activities as an invertebrate search, tree study, pond dipping, and a classification mystery animal quiz. Now these activities may not sound like the most fun or interesting things to do but were actually very intriguing and exciting tasks.
Invertebrate Search
First when we entered the woodland meadow clearing we were told to sit on logs which we were not allowed to move for reasons which will become clear to you. Lena, our instructor, explained the different ways in which we could search for creatures. We swept through bracken, toiled through trees and captured what lurked under logs. The undergrowth hid Harvestmen, the trees strung with spiders; and under one particular log another group found an endangered species: a young great crested newt which in Poppy's opinion was cute! In the end our team found a ladybird, two types of spider, a grey harvestman and a huge harvestman with black legs and an orange body that was about the size of a tangerine.
Tree Study
Firstly, we identified trees by the cuttings that had been taken for us. Searching through forest and thicket to find the owners of these twigs, we realised how similar and yet how different two trees can be. Next we proceeded to create a key by gathering three leaves before asking a question such as "Does it have a serrated (toothed) edge?" which led to either a leaf or another question. Our last task was to measure the height of a tree. We choose a beautiful pink leaved one. I stood a few metres away from the base and pointed the clinometer at the top-most twig. Once we had a reading of 45 degrees exactly, Poppy began to measure from my feet, but hit a problem, literally! There was a great stretch of thicket that we attempted to navigate through to reach the bottom of the trunk. Eventually, after picking our way through thorns, nettles and tree trunks, we made it in, so, with Jazzy keeping the other end secure, Poppy passed me the end of the tape measure. I brought it to the base of the tree ready for Poppy to confirm the exact reading. The tree was 10.4 metres tall.
Pond Dipping
When we first entered the pond area, there were bowls, nets and tubs with spoons. One person got to go up to the pond to dip first: even on our first net-full there were so many creatures, mainly backswimmers and lesser water boatman. On about our third dip I managed to catch a great diving beetle.  Nearing the end of this activity Mae Batchelor caught a dragonfly nymph – which is the top predator in a pond- proving the quality of the water was very good. Finally we placed our creatures into identification tanks.   When Mae placed the nymph in the tank it immediately got to work and fought to the death with the other bugs… it won!
Animal Classification
The final activity we did was inspecting a skull and classifying the animal it was from. After examining the skull we were asked two questions. 1) The positioning of the eyes. 2) The way in which the teeth were structured. Ours was a large skull with sets of molars, designed to grind down plant material. It had forward facing eyes with a little more peripheral vision than humans. Once we had recorded our answers we made our way to a woodland bowl (a lower area of woodland in the shape of a bowl), where we answered further questions according to the clues given to us. We were also given a fun fact about our mystery animal to help us on our way. Our creature was the largest land animal in the UK with the largest being 137cm to its shoulders and 190kg in weight. We also got to find out what habitat it lived in: for example our animal didn't build a home so it just grazed a field.  In the end, after much deliberation, we decided (with a lot of help from Poppy) that our mystery animal was, in fact, a Red Deer.
Poppy , Hannah and Jasmine