On Thursday 7 October, around 40 children from a number of local primary schools visited Woodbridge School to take part in our Orchestral Enrichment Day held in the Music Department to enjoy a jam-packed day of musical delights! 

A chance to not only visit the Music Department but to see and experience Woodbridge! The day started at 9.30am with children introduced to some warm-up music games to help focus them ahead of their day and break the ice!  This was followed by a read-through session then a well-deserved morning break where freshly baked cookies, fruit and squash were enjoyed by all.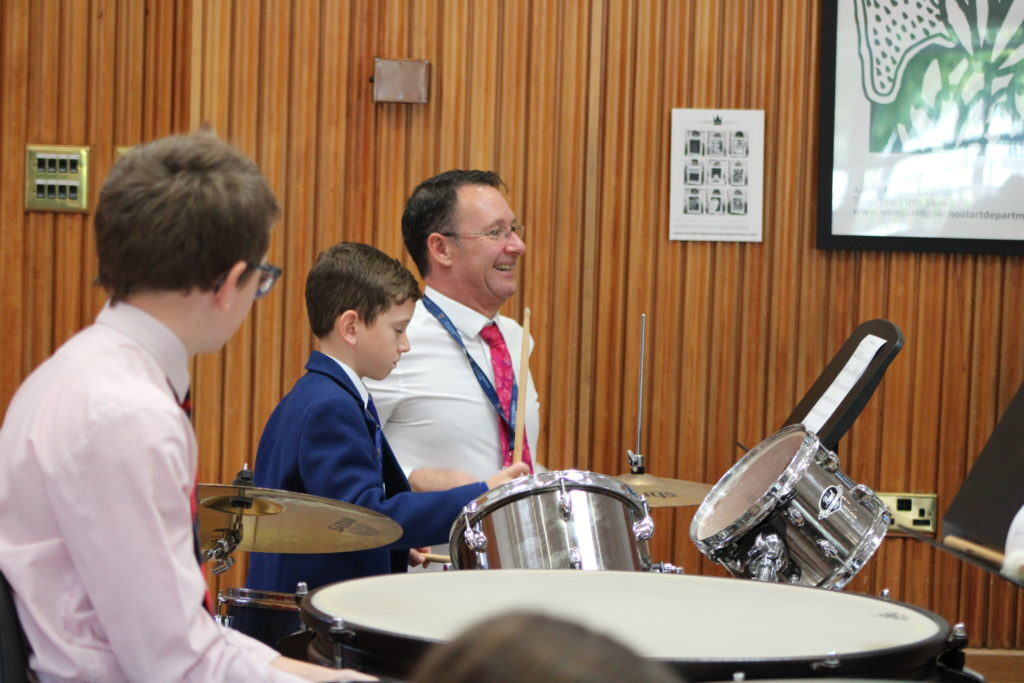 The children then participated in sectionals, where they were split into different focus groups and were coached on the music for the afternoon concert. There were two pieces: Minuet by Woodhouse and Caribbean Delight, a lively Calypso piece with lots of complicated rhythms to get their teeth into.
Enjoying a full day at the School meant the children joined the rest of the students for lunch, and then some well-deserved supervised play ensured everyone was relaxed and refreshed ahead of the afternoon's concert.
Rehearsals continued after lunch, and then after the final break parents began to arrive ahead of the concert held in the Tuckwell Room.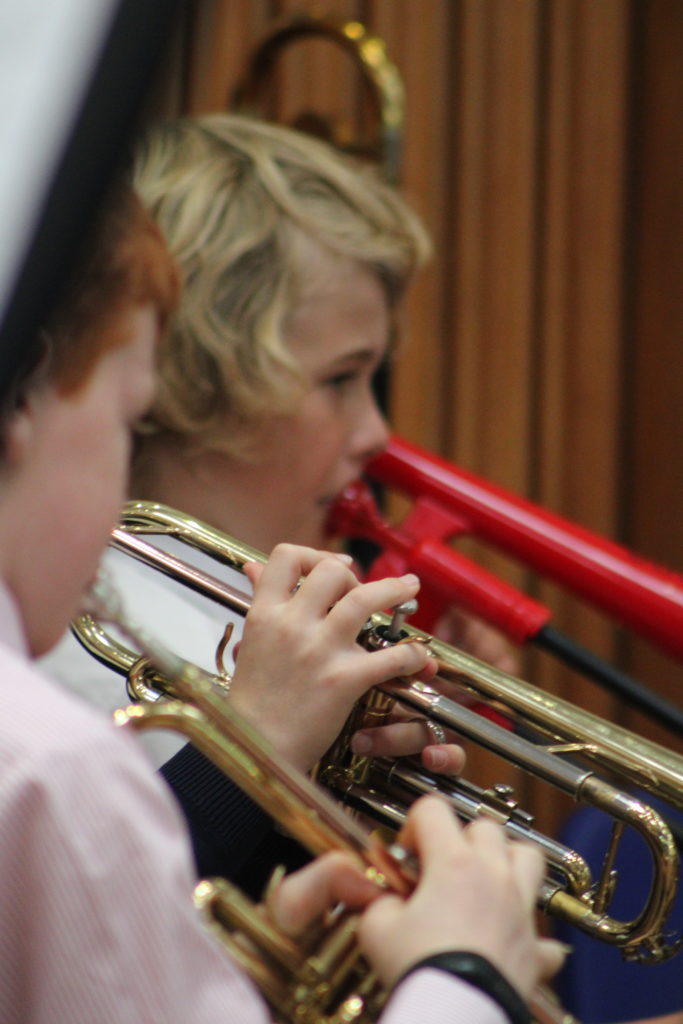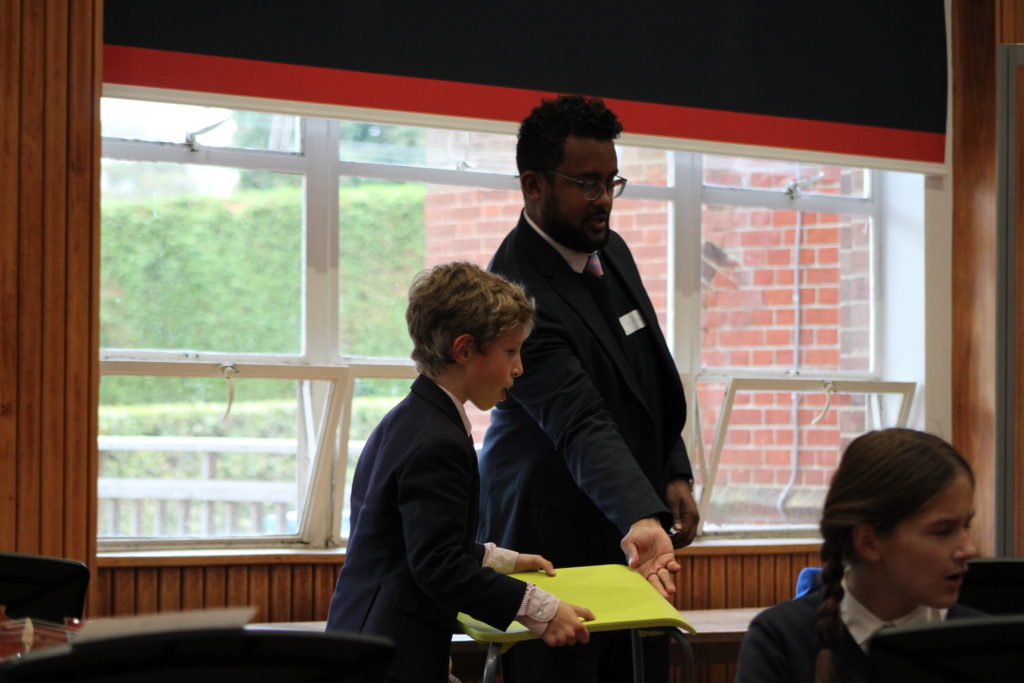 It was a full day and it's fair to say the children were tired as they left later that day, but they were all happy, excited and extremely proud of what they had achieved, and so they should be. Everyone was waved off gifted with a music-themed goody bag and encouraged to visit the School again soon.