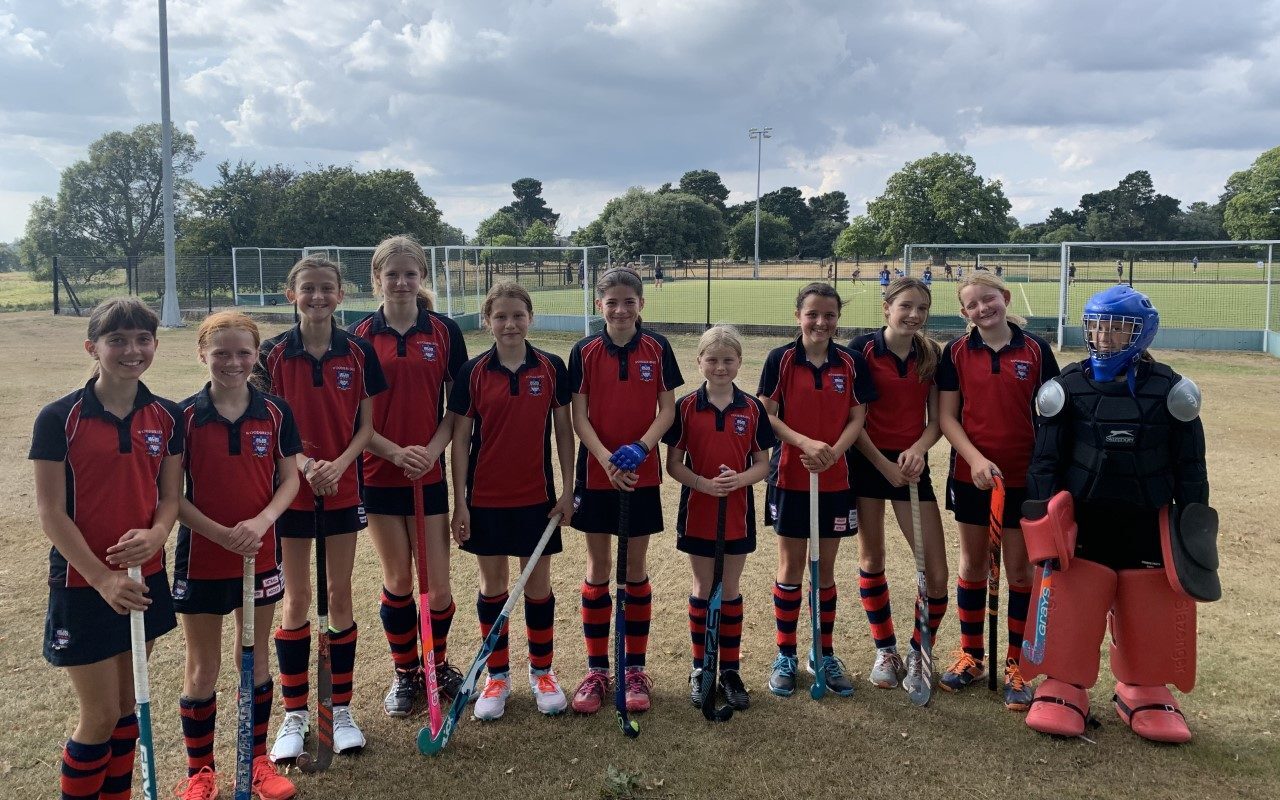 Last Saturday saw the Junior 1 Hockey team play at home in the Orwell Park Tournament, where players were given a taste of competition ahead of the season starting properly.
Six games were played in the tournament's frantic round robin style, meaning plenty of game time and exciting hockey being played by all.
Woodbridge got off to a great start with wins over Orwell Park B team and Royal Hospital School. We saw some lovely attacking play by Bea  who went on to score two, and Aurelia also got herself and the team on the scoresheet.  The following two games proved somewhat tougher and we came out with a hard fought draw to Orwell Park A with Lily scoring and a narrow 1 - 0 loss to Witham Hall A team.
With just two games left of the day, of course Woodbridge team wanted to end on a high, and they did just that. A 3 – 0 victory against Witham Hall B team saw goals from Rosa and Lily, as well as superb performances from Eloise and Rosie.
Our last game against Framlingham Prep produced a fine performance from our team, with Lyrah and Millie providing rock solid defence, with Charlie playing a crucial linking role in midfield and endless running from Georgia.
The final score was a draw at 1 -1 but could so easily have gone either way.