Our U12A, U13A and U15A Cricket teams were out in force over the weekend, bringing in three wins for the School playing against St Jo's. You can read more about the matches, the players and the winning scores in our individual match reports below.
U12A Woodbridge vs St Jo's – Match Report From Matt Davis
A glorious sunny Saturday morning and a batting deck to die for! The day began with Woodbridge winning the toss and deciding to bat. Barney and Liam set about their work in style and rarely looked uncomfortable taking us to 101 without loss in 15 overs. Liam made his maiden half-century and Barney contributed 42 as Woodbridge scored 127 for 1 from their twenty overs.
St Joseph's were always slightly behind the required rate and thanks to careful fielding fell a little short of the total required for victory. Barney had a good day with the ball too bowling four overs for just 9 runs and then taking a diving catch in the slips.
Well done to all the boys on display – a good team performance even though only some get mentioned in dispatches.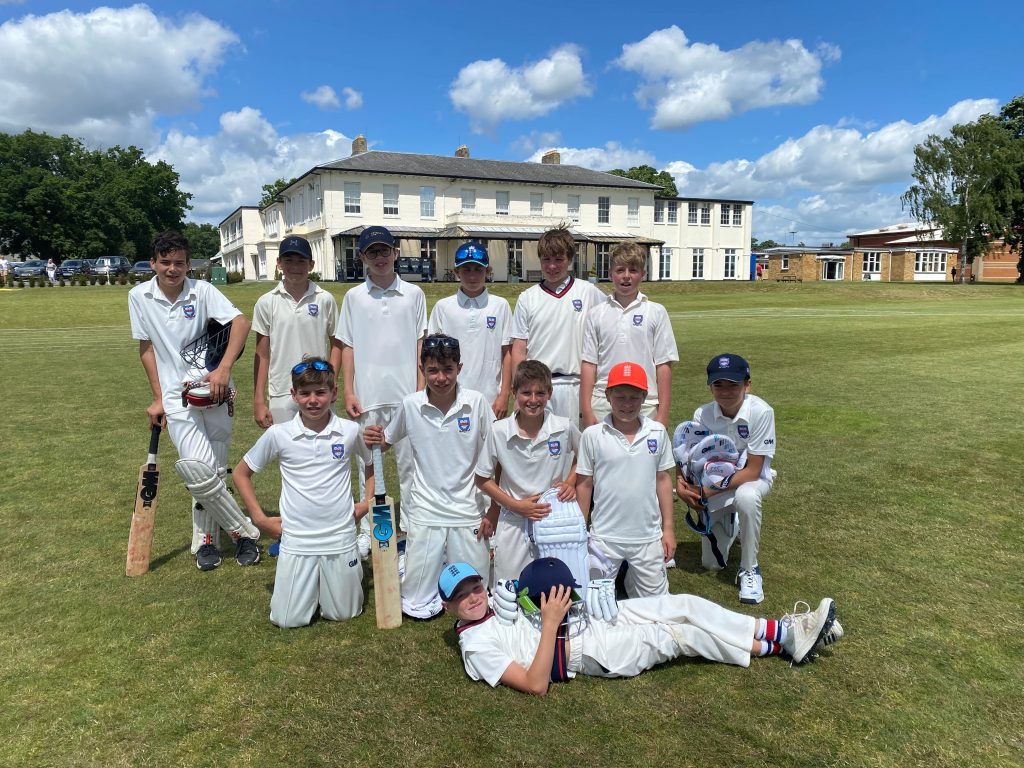 U13A Woodbridge vs St Jo's – Match Report from Ian Simpson
After Winning the toss and deciding to bowl, Woodbridge went out to field, full of confidence and with a great plan to beat the opposition. Charlie and Oscar opened and bowled excellently, with Oscar taking a wicket in the 2nd over and Charlie one in the 3rd over.
The rest of the team worked hard, continually stopping St Jo's scoring easy runs and putting the batting team under more and more pressure. In Charlie's fourth, and his last over he took a wicket with the 1st ball, when the batsman edged to Jasper, who took a very sharp catch at slip, he then took another wicket in the over and once Oscar and Charlie had finished their opening 4 overs each they had held St Jo's to 33-3 from 8 overs.
Joe and Tom then continued with the tight bowling ensuring that St Jo's never got and easy runs, and the wickets kept tumbling, Joe taking 2 wickets in his 4 overs and Tom taking 2 wickets in his 3rd and 4th over ensuring that St Jo's were bowled out for just 78 in 18 overs. This was an excellent fielding and bowling display and limited St Jo's.
In reply Woodbridge lost a wicket in the second over, however Rowan and Alex set about the task manfully, making positive connections with the ball and gently keeping the scoreboard moving forward, slowly reeling in the St Jo's total; unfortunately with 20 runs left Rowan was forced to retire hurt and was unable to complete the innings, however Angus strode in and with Alex ensured that the team reached its target with 7 overs remaining.
Top performances to mention came from Charlie with 3 for 12, Tom with 4 for 23 and Alex with 33 not out.
U15A Woodbridge vs St Jo's – Match Report Richard Pineo
An amazing game for our U15s against St Jo's, at one point during the match the opposition were 130/3, and we bowled them out for 145, with special mention for Oscar W and Oscar H who did incredibly well.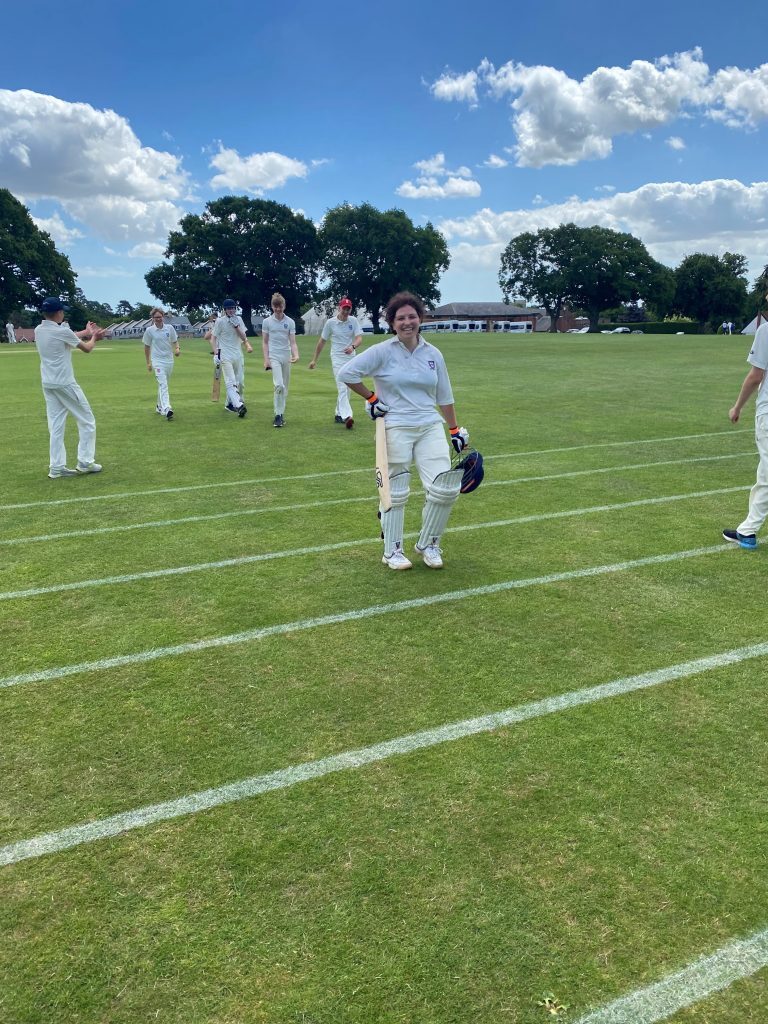 Batting we were at 40/0 then 45/7! Amelie and Nancy steadied the ship for us before Tolly came in and blasted 23 off 8 balls. We needed 7 off the last with Jack facing. Two dots, then Nancy ran a wide to the keeper. They ran into each other and St Jo's messed up watching those two crash. 4 off 2 needed and Nancy whacked a boundary, charging off screaming and celebrating – and rightly so!
An amazing win, and really great to see. Lots of parental support at the match too which made it an even lovelier afternoon.
Joe captained the side extremely well and deserves lots of credit for the way he changed the bowlers and made sure they only got 145. Well done everyone!