We are delighted that the School has achieved significant success in the national 'Artefact to Art Competition', for the third year running. Although there were far fewer prizes available this year than normal, owing to the COVID situation, we captured two out of the six on offer.
Year 10's James is the winner of the 11-14s short story competition, and Eve in Year 8 is the runner-up in the 11-14s visual art competition. Eve created a simply stunning head of Medusa – whose scary gaze will follow you around the room in L3!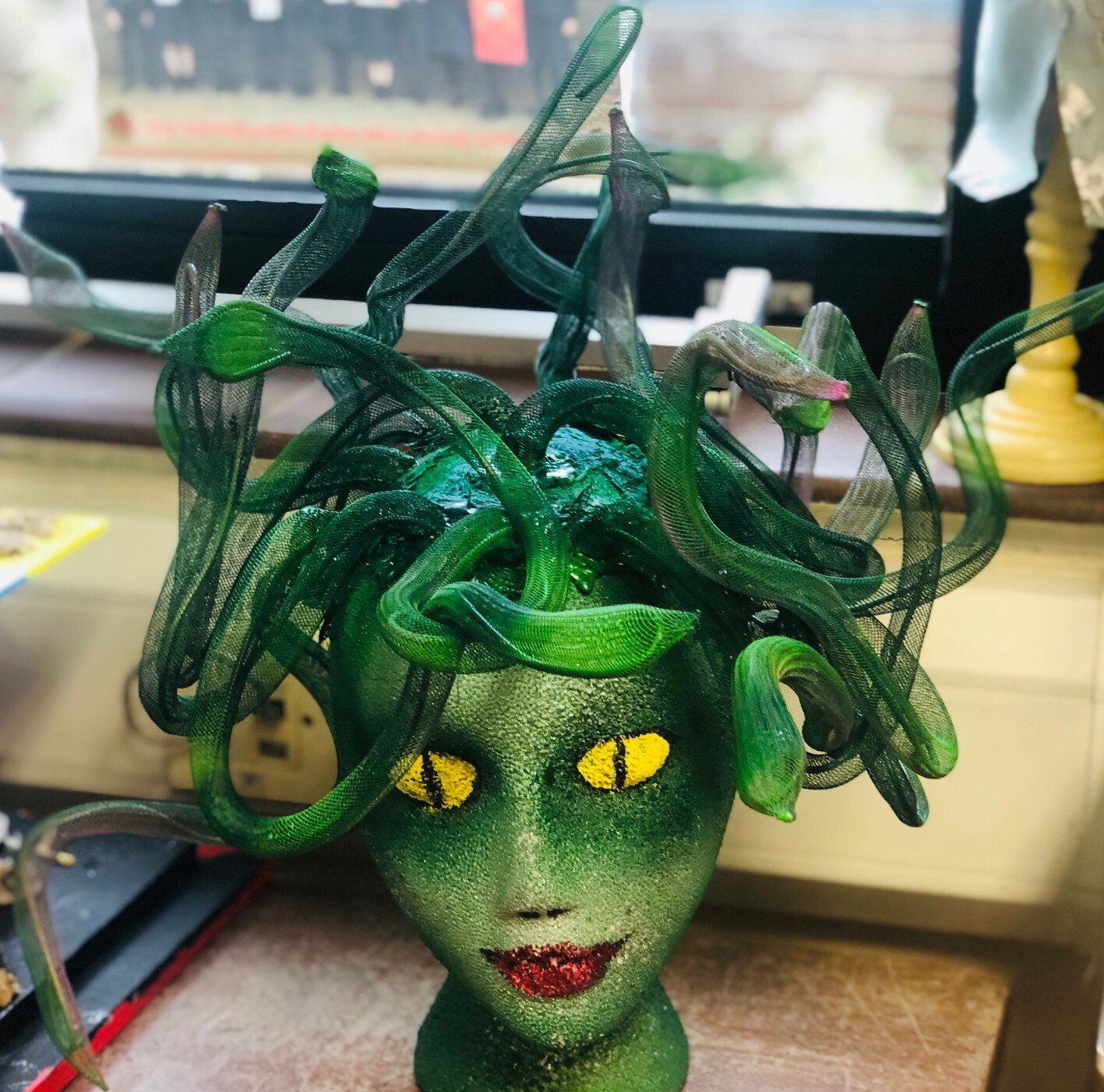 The annual 'Artefact to Art Competition' is a national Classics competition, run by the University of Leicester. This year, pupils had to select an artefact related to 'Gods and Monsters', then produce a piece of art, or write a poem or short story, inspired by the artefact.
Miss Anne Wright, Head of Classics / Oxbridge Co-ordinator, said:
"This is a superb success and I am very pleased for James and Eve. They both worked extremely hard in their different media, and it is incredibly prestigious for the School to capture a third of the prizes overall in this national competition!"
Our congratulations to James and Eve – we are very proud of their tremendous accomplishments.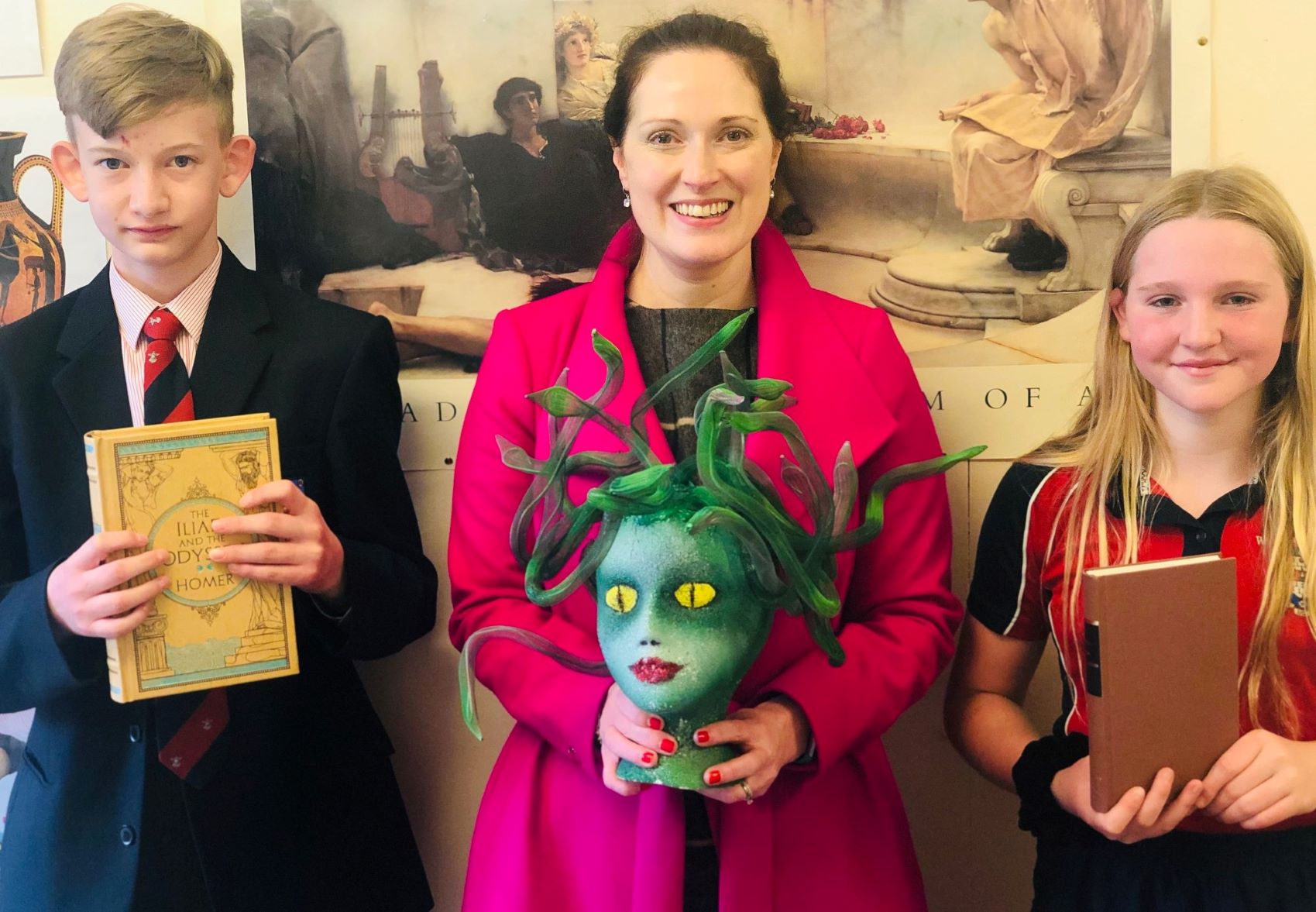 Photo caption: Our Head, Miss Shona Norman, congratulates Year 10's James and Year 8's Eve on their success in this year's 'Artefact to Art Competition'.