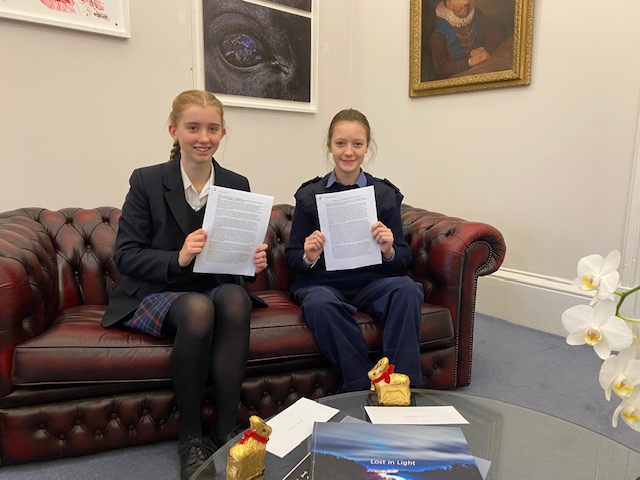 Following its extended deadline, the English essay competition closed on 29 November, following a superb number of really well written and presented essays from Year 10 and 11 students.  With a wide range and variety of topics included in the entries, it was clear that students had really seized the opportunity to showcase their wider reading and explore their subject. 
Winning the literature category, Year 11's Hannah's outstanding essay addressing the character Clytemnestra in the Greek trilogy The Oresteia, she explored the statement, 'A villain is just a victim whose story has not been told'.  She made a very compelling case for judges to sympathise with Clytemnestra. 
In the language category, it was Year 11's Florence's perceptive essay on the idea that we have all forgotten how to communicate with one another these days, through her very powerful critique of modern society.   
Judging the competition, Ms Norman said that she found choosing between the entries extremely tough, but loved reading them all; she praised the superb standard of writing exhibited in all the essays.
Congratulations to Hannah and Florence who received their prize from Ms Norman in School this week, and a huge well done to all of the students who entered.