Year 13 celebrated the end of their last School year with Woodbridge recently, with Laserquest, trampolining and a beautiful BBQ with Miss Norman. Mrs Pilkington our Head of Year 12 and French teacher provided the following report from both the Sports Leaders and Year 13 student group events.
Year 13 Sports Leaders celebrated the end of their three year course with a trip to Laserquest, thanks to Mrs Scahill. The happy group spent a wonderful afternoon running around shooting at each other in the dark; experience of video games certainly proved highly effective for many!
These students have led lessons in many of the local primary schools such as Melton, Kyson and nursery schools (Melton Nursery and Rectory Gardens) as well as in Woodbridge Prep and various retirement home including Seckford Almshouses. The lessons have been organised for students from reception age through to Y8 and suitable activities were provided for people in the retirement homes too. They have been a hardworking, positive and imaginative set of leaders.
All Year 13 students came together to celebrate the end of their academic school year with a beautiful Leavers' Day.  Firstly, they all gathered in the chapel, singing the hymns with strong, enthusiastic voices.  Next, they listened to the readings which delivered highly appropriate messages for that moment, read by the Head Girl, Lakisha and Head Boy, Mak.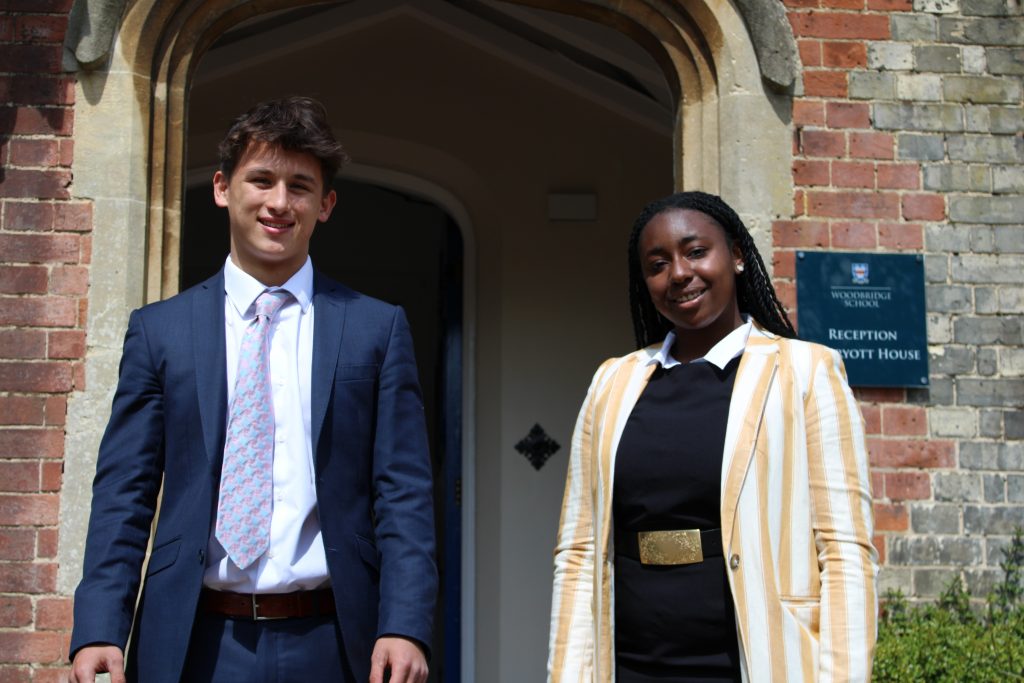 Miss Norman then spoke to them all about their achievements and the need to take the Woodbridge values of character, kindness, community and excellence with them into the wider world. The staff left in the middle of Jerusalem to let the year group have time to reflect on their time together and all that they have for which to be grateful. Lunch was served at Miss Norman's house in the garden – a wonderful BBQ complete with the most delicious blondies. The afternoon was spent trampolining in Ipswich; 80 students with the entire trampolining centre to themselves. They also had the chance to play dodgeball, tag, slam dunks, total wipe out, extreme slides – you name it and they played it! After a very hot and sticky two hours of exercise everybody emerged very happy and quite exhausted. It was a lovely day for a very deserving, lovely year group. We will miss them and wish them much success in their exams.