Last Friday morning saw the return of our Royal Navy section yacht trip, where ten CCF cadets, along with Mr Bradshaw and Mr Jackson, set off excitedly, to Portsmouth.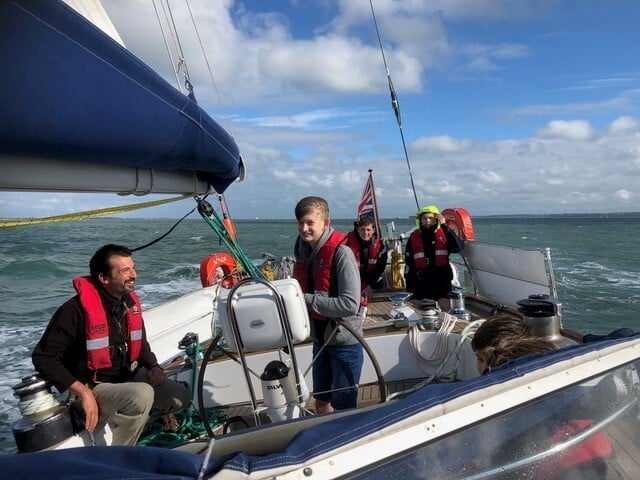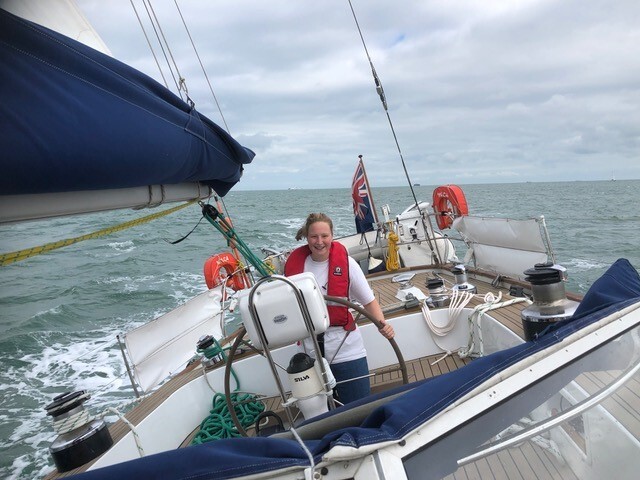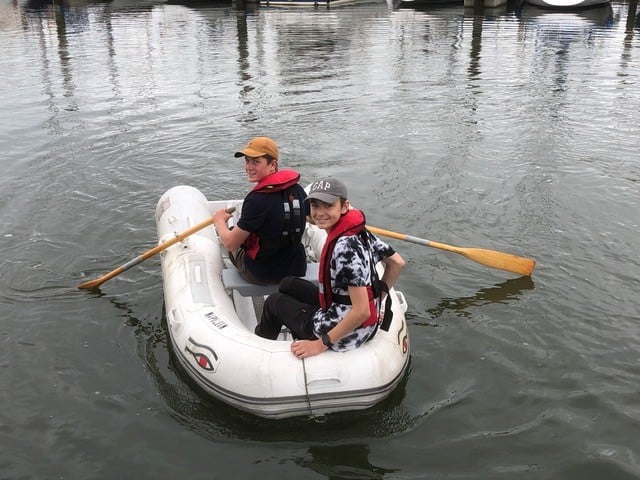 Despite several delays on the infamous traffic jam that is the M25, the cadets' spirits were certainly lifted and the journey was quickly forgotten as they stepped aboard Bellerophon, the 50 foot Royal Navy CCF expedition yacht.
A safety briefing by Skipper Mr Bradshaw preceded lines being slipped as we headed out into a breezy headwind from Portsmouth towards Beaulieu. A man overboard drill, several navigation exercises and a thorough soaking for cadets sitting on the foredeck ensued as we slipped across the bar in good time ahead of manoeuvring the boat into Bucklers Hard marina.
Cooking duties were allocated to cadets and it wasn't long at all before we were all sat around the saloon table enjoying a delicious spaghetti bolognaise.
We awoke to sunshine on Saturday morning after a calm and windless night. Having been spotted coming in by a charity which operates a WW2 Royal Navy minesweeper, we were absolutely thrilled to be invited to a thoroughly informative and interesting tour around the boat. This was followed by a chance to try rowing, thankful of a hearty breakfast as we certainly needed our energy for that!
A few power issues on-board caused a slight delay to our run back down to Portsmouth, but was hardly surprising given the boat hadn't been used for overnight trips in over 18 months. We eventually slipped lines mid-morning for a downwind run, with all cadets given the chance to helm the boat and handle the sails. A really great couple of days afloat, all the cadets were happily exhausted as we piled into the mini bus to face the M25 for the journey back – although it was much kinder to us on the return journey.